Getty Images
Inside Boris Kodjoe and Nicole Ari Parker's Brave Fight against Daughter's Spina Bifida

Boris Kodjoe and Nicole Ari Parker had to help their daughter Sophie battle against Spina Bifida, and here is a look into their journey.
Almost everyone who has a child tries to protect them from harm and any form of discomfort; however, sometimes it can be difficult, especially if the child has some congenital disability that might affect them.
While the situation might be saddening and out of one's control, the milestones along the child's life can serve as a reminder that one's efforts are in vain.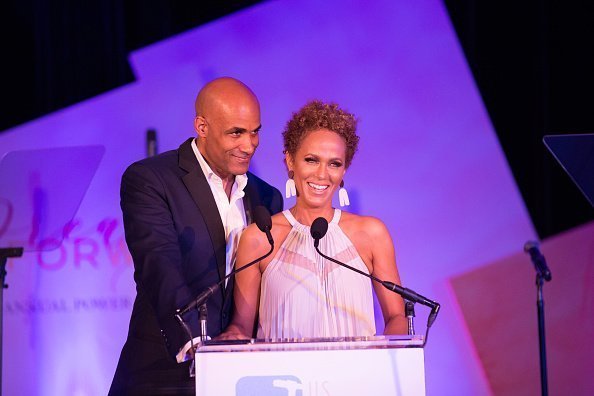 Boris Kodjoe and Nicole Ari Parker host 18th Annual Power Of A Dream Gala on May 08, 2019 | Photo: Getty Images
When Boris Kodjoe and Nicole Ari Parker heard their three-year-old daughter Sophie exclaim that she had been able to potty, the couple were excited and full of joy as this was something worth celebrating when it came to Sophie.
Sophie had been born with a congenital disability called Spina Bifida. Spina Bifida is a type of neural tube defect that affects the spine and is usually apparent at birth.
Nicole discovered she was pregnant when she was planning her wedding to Boris, and with the baby coming and the wedding around the corner, she was excited to start the journey of having a family of her own.
While on a routine pregnancy check, the doctors told Nicole and Boris that a chromosome was off, but they had nothing to worry about as it could probably not be a significant concern. With this assurance, the couple decided to forge on and pay no attention to it.
The couple was all joys at the birth of their baby, and with no complications, Boris had to fly back to finish shooting the movie, "The Gospel." However, the next day, the medical team informed Nicole that a dimple had been found in the lower part of Sophie's spine.
Nicole acknowledged she suffered from postpartum depression.
After a series of tests, it was concluded that Sophie had Spina Bifida. For Nicole breaking the news to Boris was difficult, and him getting the news was devastating.
With a curveball thrown at them, Boris and Nicole decided that they had to do right by their daughter and help her in any way possible. After consulting with the doctors, the couple started taking care of their child themselves.
Although the journey ahead seemed to be difficult, Boris and Nicole soon learned that Sophie was a bundle of sunshine, which did not want to be limited by her defect and soon took charge of helping them take care of herself.
From combining Western and Eastern medicine to laser acupuncture and catheterizing Sophie themselves, Nicole and Boris ensured they gave their best to help their daughter learn to live life on her own without being limited.
Following the birth of Sophie, Nicole and Boris welcomed a second child, a son named Nicolas Neruda. Trying to juggle the new birth and taking care of Sophie proved quite much, and Nicole acknowledged she suffered from postpartum depression.
Now, the worst of days are behind them, and although certain infections might affect Sophie, the now 15-year-old has been able to own her situation and help raise awareness with her parents through the Sophie's Voice Foundation.
Please fill in your e-mail so we can share with you our top stories!