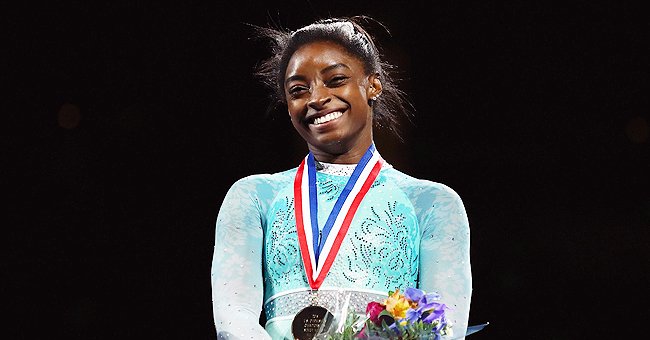 Getty Images
Olympic Champion Simone Biles Shows off Difficult Element of TriplE-twisting on a Balance Beam

Olympic Champion Simone Biles, 23, who recently resumed training after nearly two months of being away from the gym, showed off a difficult triple-twisting element on a balance beam.
Due to the ongoing public health crisis, many businesses, schools, and events have witnessed a pause, and people had to stay indoors following the compulsory lockdown.
This also affected the gymnast's training time, as she was not anywhere close to her training center, since she was observing self-isolation.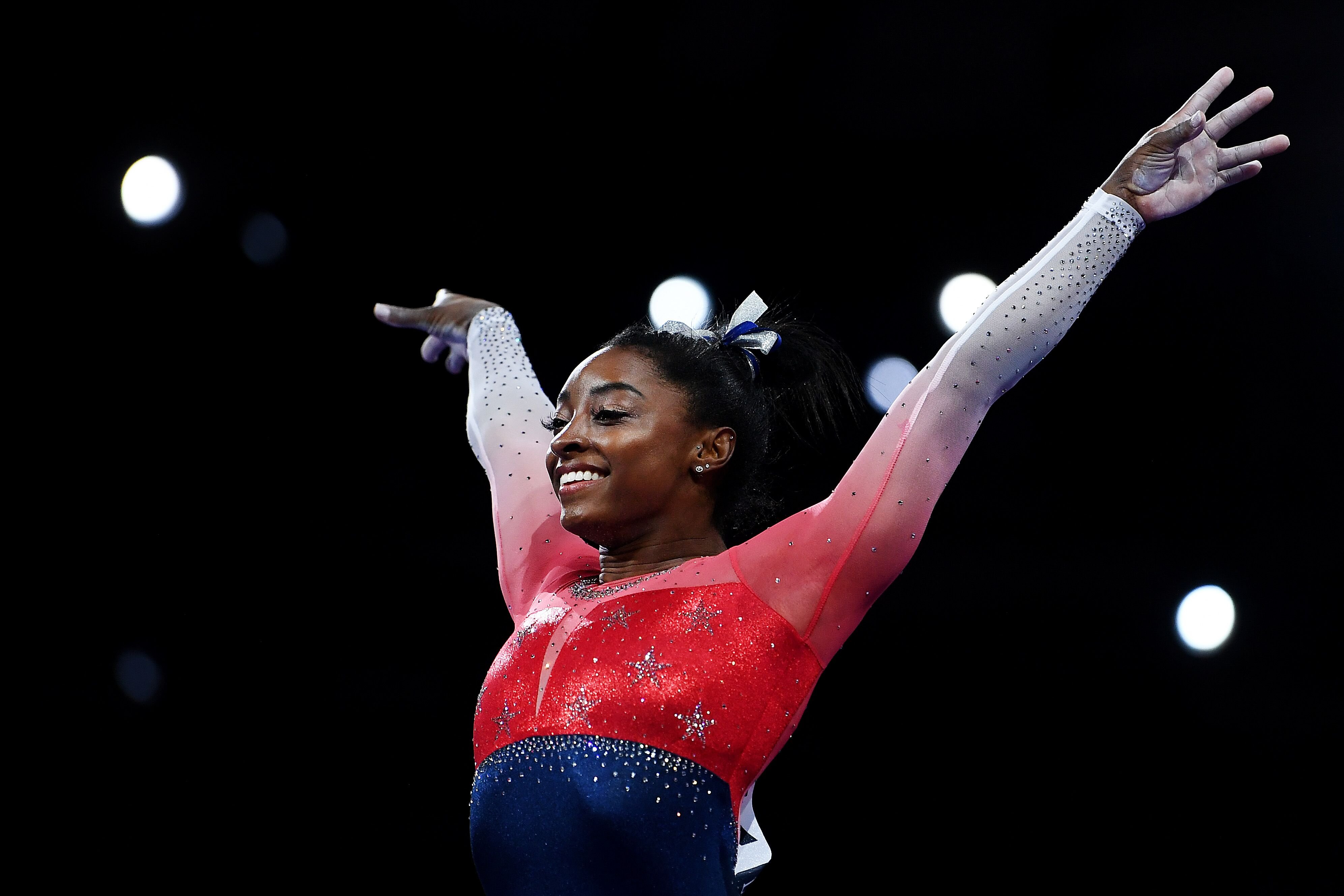 Simone Biles during the FIG Artistic Gymnastics World Championships on Oct. 08, 2019. | Photo: Getty Images
However, Biles's passion for her craft as an athlete has continued to wax stronger, and recently, the four-time Olympic gold medalist blessed her fans with a triple-double on Instagram.
The post showed that the Olympic champion hasn't been resting on her oars, as she skillfully performed the difficult moves wearing a black swimsuit. She wrote:
"triple double."
Fans applauded the moves using the fire and heart emojis, as most of them were wowed by it. It's uncertain whether she'll be gifting her audience with such moves in an actual competition.
However, the athlete's lovers seemed delighted to be gifted with incredible talent and never-before-seen display on the gram.
The last time they saw something close to the current upload was in October, in Stuttgart, Germany, in the World Artistic Gymnastics Champions competition.
She got a floor named after her after performing a triple-double.
Biles's moves during the competition included a series of turns, but it wasn't as much and as difficult as the one in the current post.
It was declared as a rather dangerous performance by the sports international governing body, and consequently, it didn't gain any credit.
This didn't go down well with the 25-time world medalist who complained that the body expects flawless and mind-blowing performances, but often fails to applaud it.
Lovers of the athlete are equally interested in her life outside the gym. Biles often shares images of herself lounging in her home pool, in eye-catching bikinis. Sometimes she also shares her exercise routine with her followers on the gram.
The talented gymnast deserves the millions of followership and love she gets online. Her perfection and dedication towards making world records and being a force to reckon with is nothing but excellent.
A few months ago, the 23-year-old struck a record as being the first person to perform a double-double dismount. This move was quickly named after her. After earning the "Biles" move, she got a floor named after her — "Biles II" — after performing a triple-double.
Please fill in your e-mail so we can share with you our top stories!