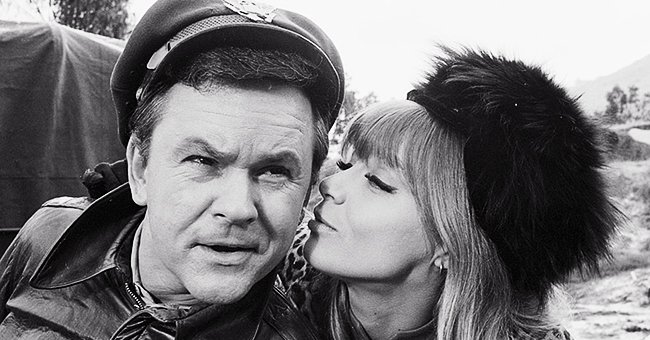 Getty Images
'Hogan's Heroes' Actress Nita Talbot Is 89 Years Old Now and Looks Unrecognizable
"Hogan's Heroes" star, Nita Talbot, has aged over the years, and she looks completely different in a recent picture that surfaced on social media.
Nita Talbot began her career in Hollywood as a young 19-year-old actress, and now, seventy years later, the legendary actress has aged quite well.
In a tweet by GetTV, a throwback picture of Talbot was placed alongside a more recent image, and the differences between the two images were undeniable.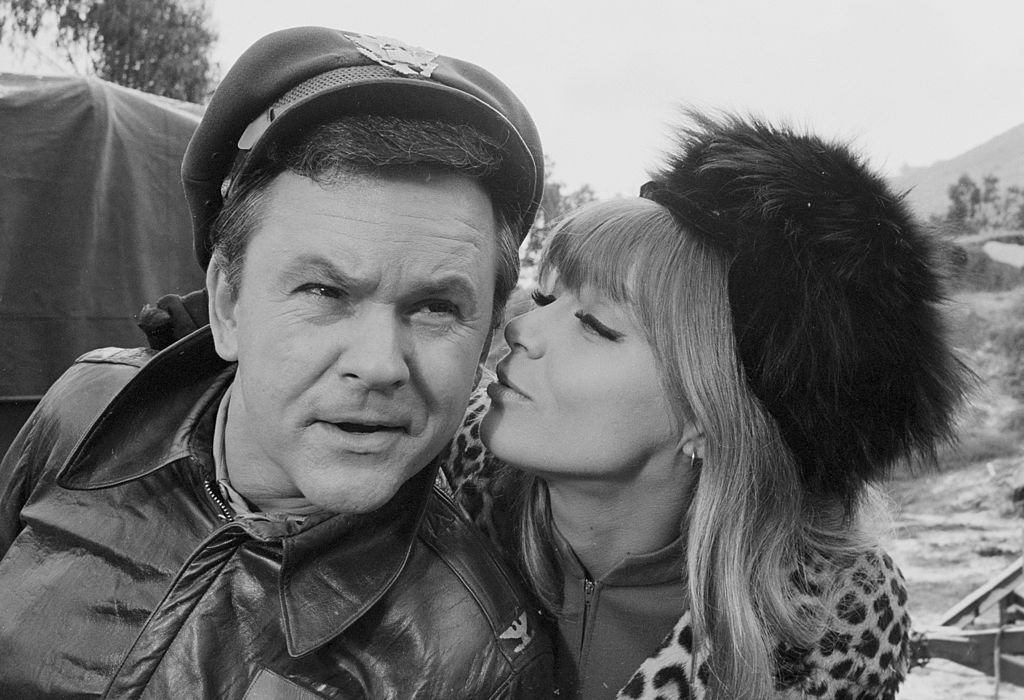 Bob Crane and Nita Talbot on HOGAN'S HEROES episode: The Witness. | Photo: Getty Images
While the old picture was a black and white portrait of Talbot sporting a youthful look, the recent image highlighted some features associated with aging.
Born Anita Sokol on August 8 1930 in New York City, Talbot is most popular for her roles in "Mannix," "The Fugitive," and "Hogan's Heroes."
In "Hogan's Heroes," Talbot appeared as a white Russian spy Marya, a role which earned her a Primetime Emmy Award nomination for Best Supporting Actress in a Comedy. In 1954, Talbot tied the knot with Don Gordon, and the two stayed together for a few years before splitting in 1958.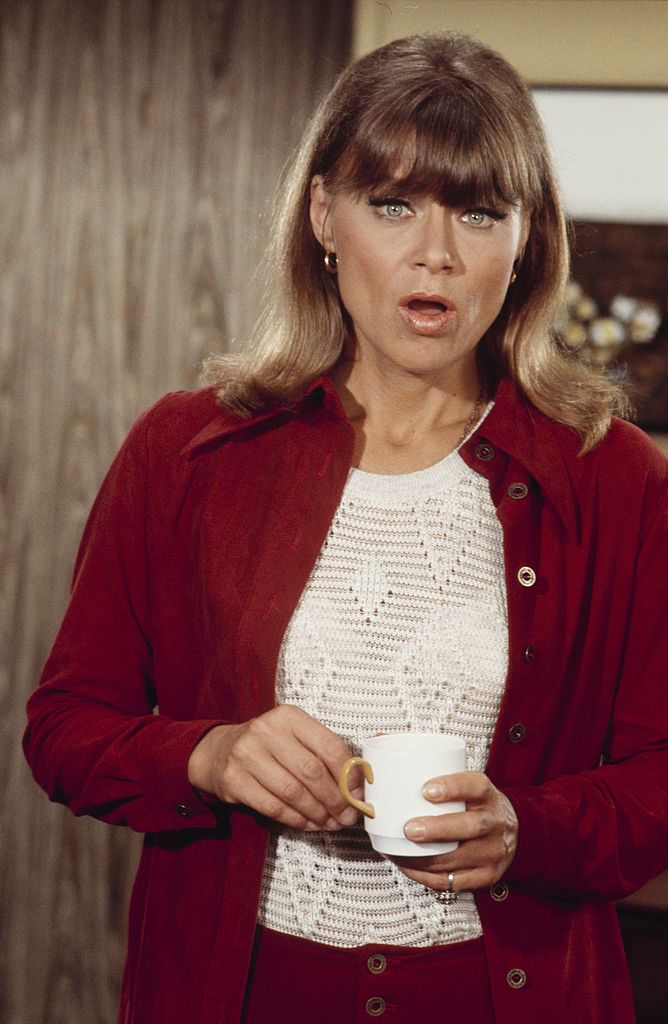 Photo of Nita Talbot on set of "LOVE, AMERICAN STYLE" | Photo: Getty Images
Like Talbot, Gordon was also an actor, and he was known for movies such as "Bullitt," "The Towering Inferno," and "Papillon."
Launched in September 1965, "Hogan's Heroes" was loved by viewers, and in its first season, "Hogan's Heroes" became ranked as one of the top ten shows at that time.
During its six-year run, "Hogan's Heroes" garnered a total of 12 Emmy nominations, out of which two were won for Werner Klemperer's role as "Colonel Klink." While Klink was portrayed as a terrible German violinist on the show, Klemperer was the direct opposite of his character.
In reality, Klemperer was quite an excellent violinist and pianist after being influenced by his father, Otto Klemperer, who was one of the key conductors in 20th-century German classical music.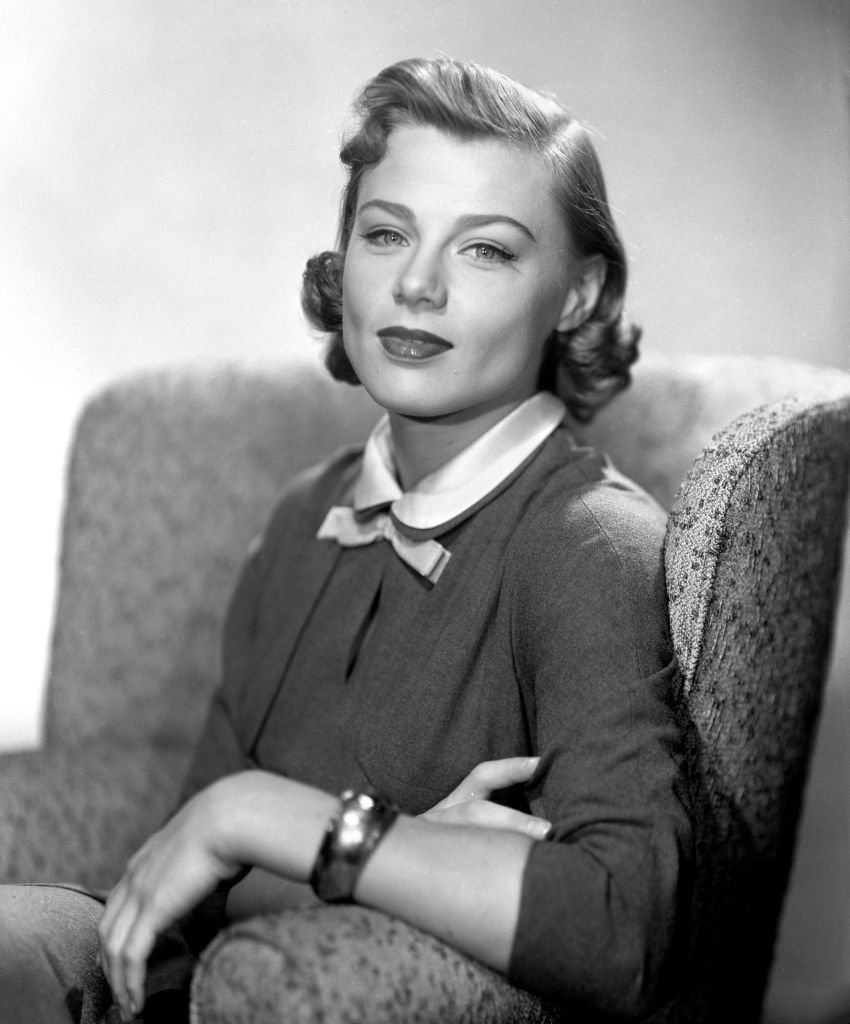 Photo of Nita Talbot on set of "Joe & Mabel" | Photo: Getty Images
In addition to Klink, the show also had three other German characters, "Sergeant Schultz," "General Burkhalter" and "Major Wolfgang Hochstetter."
The characters were acted by John Banner, Leon Askin, and Howard Caine, and interestingly, Klemperer and all of the three other Germans were Jews in real life.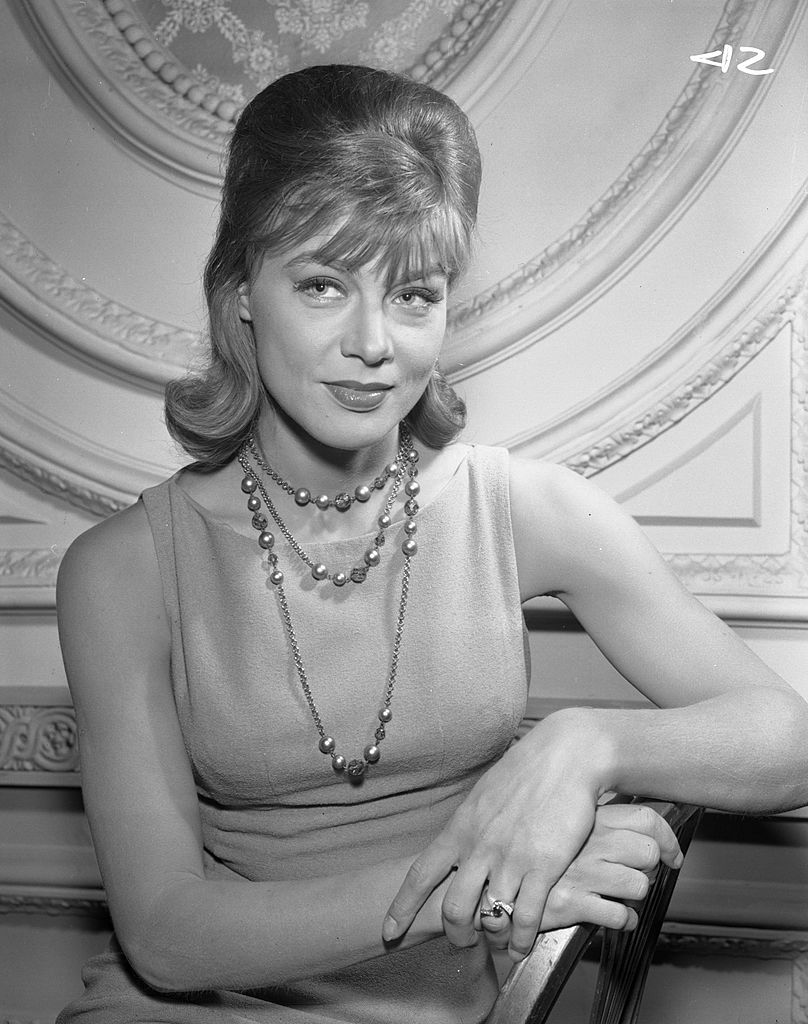 Photo of Nita Talbot on set of "THE UNTOUCHABLES" | Photo: Getty Images
" was filmed on Desilu Productions's RKO forty-acre backlot, and while making the 1974 movie, "Ilsa, She-Wolf of the SS," the set of "Hogan's Heroes"
However, the producers of the show were okay with the destruction as it saved them the cost of having the set demolished.
From the plot to the cast, to the set, it comes as no surprise that "Hogan's Heroes" was loved by many and is one of the fascinating shows of the '60s.
Please fill in your e-mail so we can share with you our top stories!