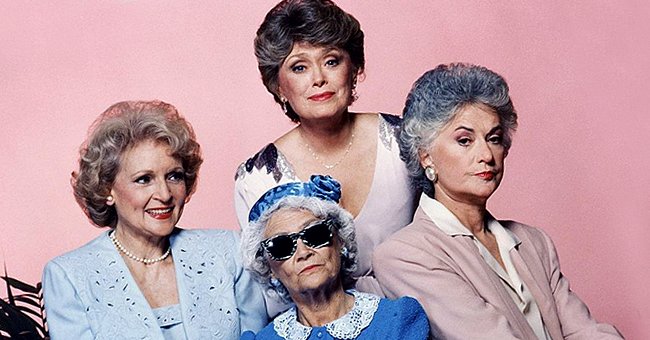 Getty Images
Entertainment Tonight: 'Golden Girls' House Owner Recalls Memories of the Beloved Series
The "Golden Girls" house is on the market for a whopping $3 million. The owner, James Barry, spoke to ET about his and his parents' experience with the famous location.
On Thursday, James Barry spoke to ET about his California residence, the only home on his block, he claims, that does not have a security gate. That might be because his house is a Hollywood relic.
The home's exterior was used for the popular sitcom, "The Golden Girls," while the interior was recreated in a studio for the cast to film. Barry talked about how his parents helped make tv history.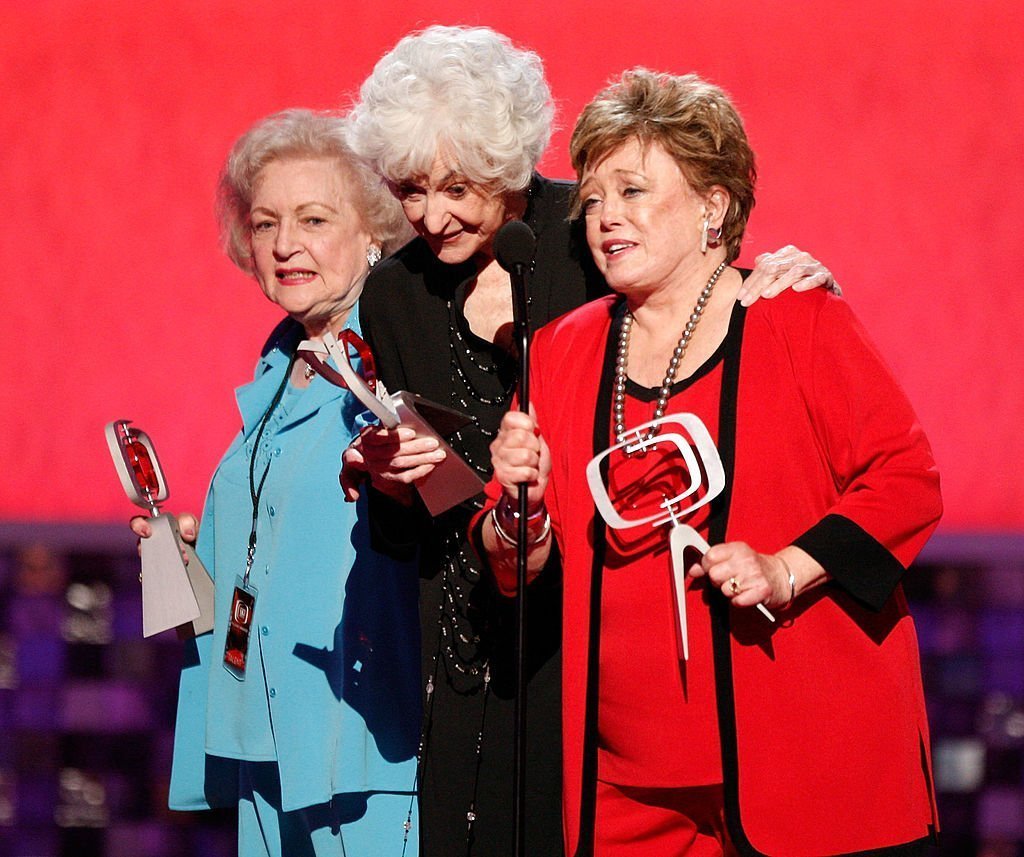 Betty White, Bea Arthur, and Rue McClanahan accept the Pop Culture Award | Source: Getty Images
THE HOMEOWNERS WEREN'T BIG FANS
Barry's parents were not really sitcom viewers, so they did not accept a lot of money when their home was used for the hit comedy show which ran from 1985 to 1992.
The house was initially built in 1955 by his parents, David Noble and Margaret Carr. Barry grew up in the four-bedroom, three-and-a-half bathroom home.
For "Golden Girls," the house's location was said to be in Miami, Florida. The exotic plants made for a perfect background and the interior decor with its mix of Hawaiian and Japanese was a memorable touch.
VISITORS REGULARLY COME AROUND
According to James, his family loaned out his home's blueprints to have it built at Hollywood Studios. When Disney offered to fly out his parents for the opening, they declined.
Barry joked, "It's too bad they didn't get some form of royalty out of it." His parents lived in the house up until their deaths. His father died in 2017 and his mother in 2019.
The family welcomed visitors to have a look at the home for years. Barry was surprised to see the younger fans show up when he passed by. According to him, they have all been very respectful, sometimes asking questions.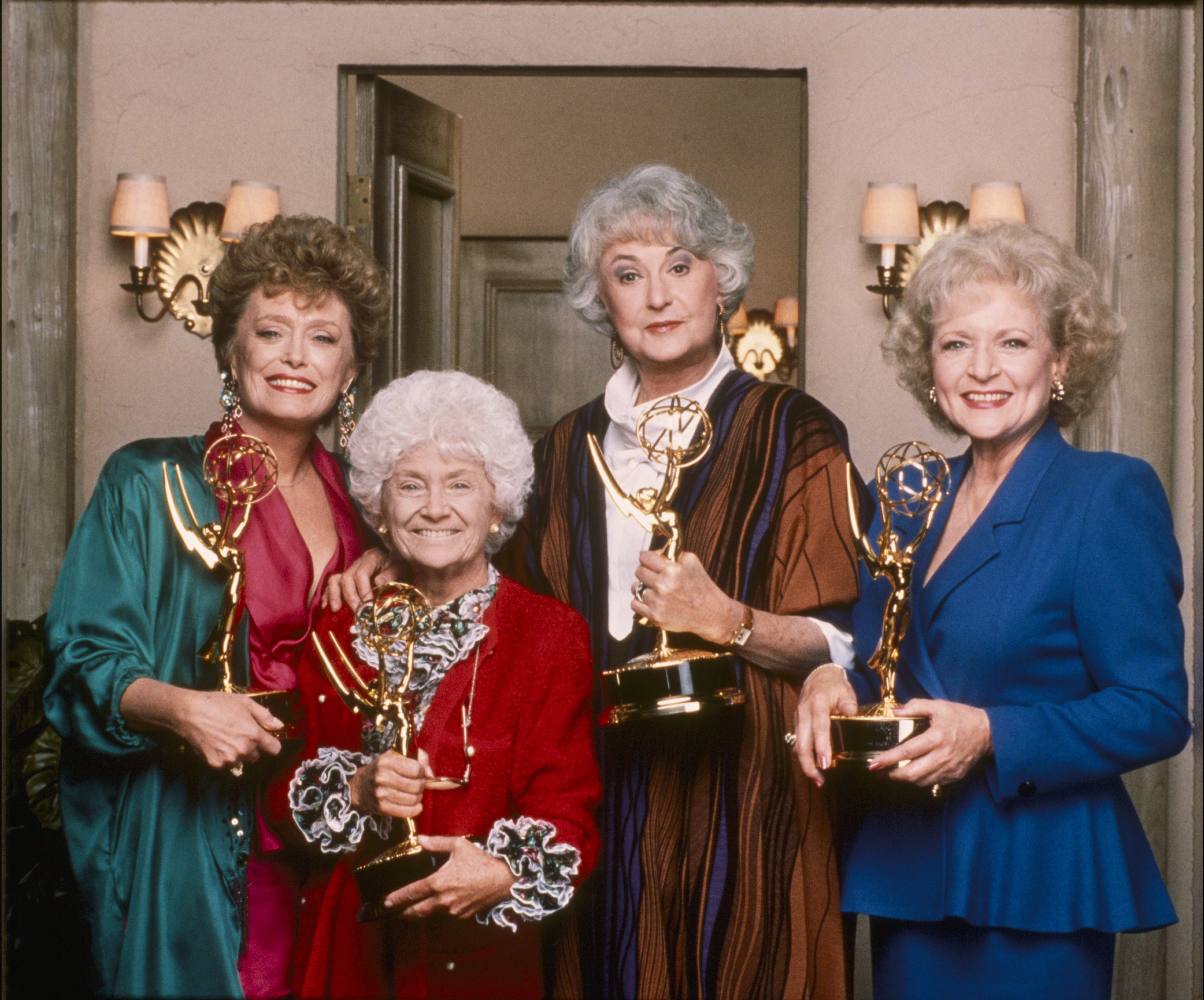 Rue McClanahan, Estelle Getty, Bea Arthur, and Betty White with their Emmys for Outstanding Lead Actress in a Comedy Series | Source: Getty Images
THE HOUSE MIGHT GO TO A NEIGHBOR
Now that the house is up for sale, Barry will no longer be entertaining fans. The house might be completely changed as he noted, "Most of the homes in the neighborhood have been torn down and made into mansions."
However, he added that his neighbor, Gerald W. Abrams, "doesn't want a mansion built" next to him. He might actually buy it himself and rent it out just to avoid construction noise.
DETAILS OF THE SALE
The house, located in Los Angeles, is on the market for $3 million. It covers 2,901 square feet. It features glass doors, expansive windows, and high-beamed ceilings.
The open-floor plan intermingles with sliding shoji screens and built-in cabinetry. Light earth colors and pale brick walls help create a relaxing environment that's finished with oak hardwood floors.
RUMORS OF A REBOOT ARE FALSE
Other prospective buyers for the home are "Property Brothers" stars Drew and Jonathan Scott. The pair have expressed interest in buying the home to renovate it after doing the same for "The Brady Bunch" house.
Drew joked that he would play Blanche if there were a reboot. While rumors have abounded, former "Golden Girls" writer Stan Zimmerman made it clear that, if anything, there might be a show inspired by the sitcom, but no reboot.
OLD SHOWS AVAILABLE FOR VIEWING
Luckily, fans of the show can still enjoy their favorite show if they find themselves bored during the quarantine. They can also look at classics like "I Love Lucy," "Bewitched," and "Murder, She Wrote."
Old and young fans can tune in on streaming networks like Netflix, Hulu, and Amazon to see if they catch their favorite actresses Betty White, Estelle McClanahan, and Beatrice Arthur.
Please fill in your e-mail so we can share with you our top stories!