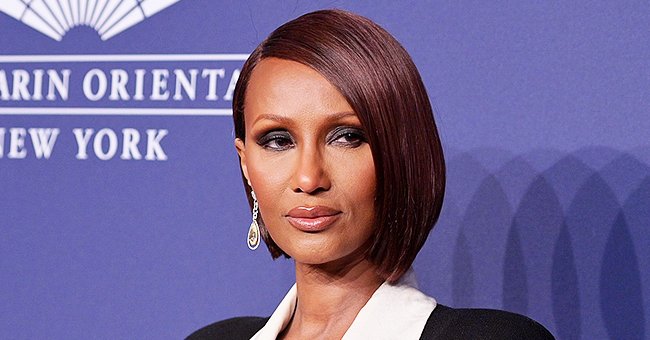 Getty Images
Iman Celebrates Her 65th Birthday — Check Out Her Ageless Self Portrait
The model, businesswoman, and philanthropist, celebrated her milestone with an Instagram post that made it hard to believe for her fans and followers what her actual age is.
Somali fashion model and David Bowie's widow, Iman just reached the age of 65 on July 15, 2020, and she commemorated the occasion with a post in her social media feed on the special date.
Iman took to her Instagram to share what she described as a "self-portrait," in which she appeared wearing a strapped black top as she caressed her neck with her right hand, giving the camera a sensual look.
Her hair was pulled back and she wore a smoky eye shadow that brought attention to her dark brown eyes. Her skin was glowing, giving her an overall youthful look that proves that age is just a number.
Iman added the location (New York City) where the portrait was taken in the post's caption, adding the hashtag "#Birthday Portrait."
The post was very well received among Iman's many fans with more than 13,000 of them taking to the comment's section to wish her a happy birthday and to compliment her for her beautiful appearance.
January 10, 2020, marked the fourth anniversary of the passing of the influential English rock singer Bowie who was married to Iman for the last 24 years of his life, sharing 19-year-old daughter Alexandria Jones with her.
Iman often pays tribute to her late husband in public appearances and interviews, as well as in her social media.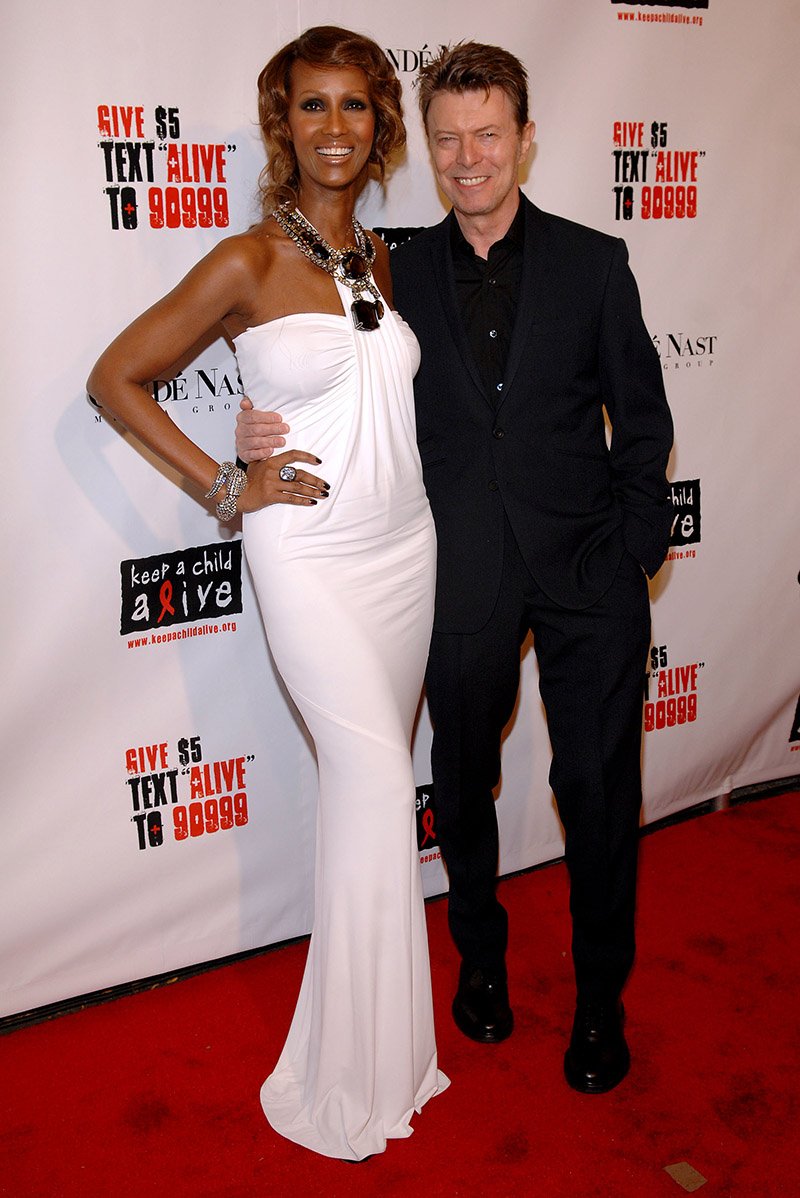 Iman and David Bowie arrive at Keep A Child Alive's 5th annual Black Ball at Hammerstein Ballroom on November 13, 2008 in New York City. I Image: Getty Images.
In 2019, when she received the Franca Sozzani Award in recognition of both her artistic achievements and her social commitment, she recalled how close she felt to the battle against cancer after having lost Bowie to the disease.
"All of us have someone in our lives who has died of disease. I have my husband, I have my mother – both of them passed away too young. To see what we can actually do in our lifetime, for my kids, my grandkids, it's very important," Iman told Vogue back then.
On January 9, 2018, the day before the two-year anniversary of Bowie's passing from liver cancer at the age of 69, Iman shared a slideshow of throwback photos of her with Bowie, captioning the post:
"My favorite love story is ours! #BowieForever #ForeverAndEver."
The next day, Iman shared the images of the commemorative tattoos that both she and her daughter Alexandria had done in Bowie's memory as a reminder that they will always have a piece of him with them.
Please fill in your e-mail so we can share with you our top stories!