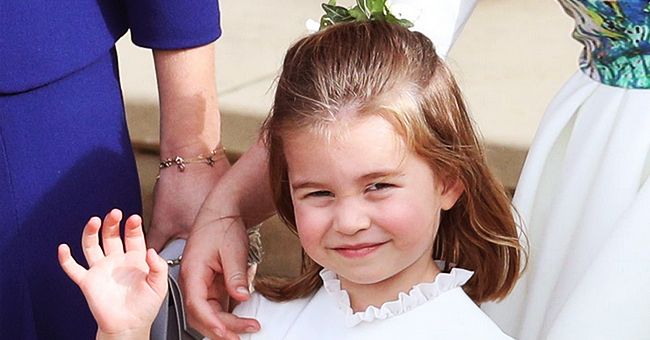 Getty Images
Princess Charlotte — Possible Events at Which Young Royal Will Wear a Tiara for the First Time
At some point, Princess Charlotte, Prince William and Duchess Kate's second child will get to wear her first tiara. There are different events that could occur that will call for this to happen and we have outlined them below.
On different occasions we've seen Charlotte's mother, Duchess Kate, looking like the royalty she is in different tiaras. The princesses we see in fairytales are a real thing for the British Royal Family and wearing tiaras is also a reality.
The time for Charlotte to wear a tiara hasn't yet come but there are various occasions where this could happen. For instance, she might be seen for the first time with the jewelry at her wedding ceremony.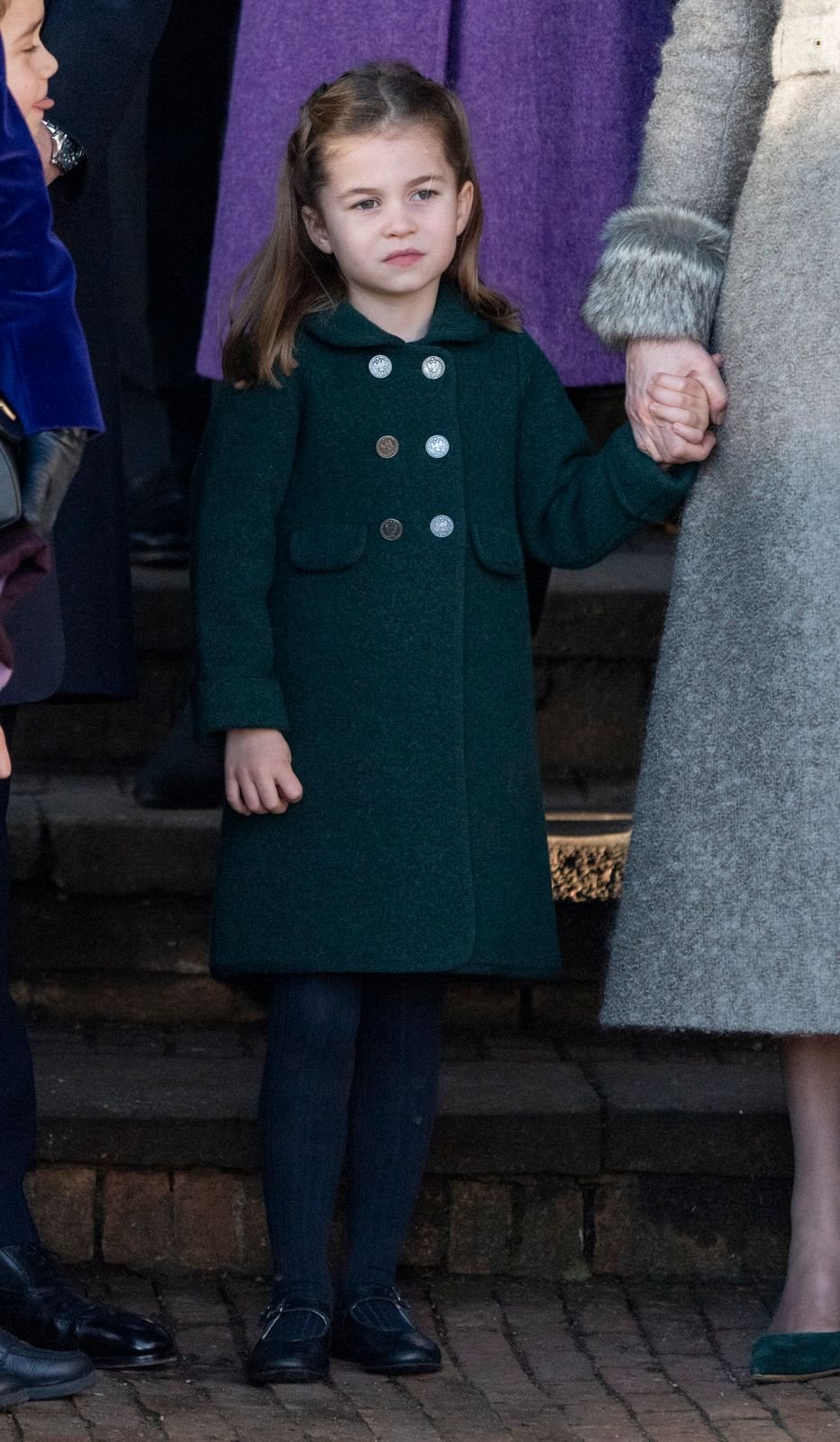 Princess Charlotte at the Christmas Day Church service at Church of St Mary Magdalene on December 25, 2019, in King's Lynn, United Kingdom | Photo: UK Press Pool/UK Press/Getty Images
WEARING A TIARA ON HER WEDDING DAY
Most of the princesses and duchesses in the family only wear the headpiece when they get married. Princess Eugenie and Princess Beatrice both wore tiaras on their wedding days.
Princess Charlotte might get to wear a tiara before she gets married.
However, the sisters aren't working members of the Royal Family, as is what is expected with Charlotte. Alternatively, Kate's daughter might wear the jewelry before her wedding; like Princess Anne and Princess Margaret.
WHEN ANNE WORE HER TIARAS
Anne, the Queen's only daughter, first wore the royal headpiece when she was just 17. In 1970, she donned one again for a formal royal engagement during a tour in New Zealand.
She was also seen with one again for her 21st birthday picture. London jewelry expert Geoffrey Munn explained why the headpieces were worn by royals stating:
"The tiara has its roots in classical antiquity and was seen as an emblem of the loss of innocence to the crowning of love."
WHY TIARAS ARE WORN
Former royal butler, Grant Harrold, also added how tiaras were traditionally a sign of marriage. However, there was an exception to the rule which says single women can wear the jewelry if "they are born into the Royal Family as a princess."
That means Charlotte could wear one sooner than her wedding day. Both Anne and Margaret got to wear their headpieces due to their official capacities as working royals.
WEARING A TIARA BEFORE MARRIAGE
However, the possibility of Charlotte wearing a tiara like Anne and Margaret is quite rare. Danielle Stacey, "Hello!" magazine's online royal correspondent explained:
"We could see Princess Charlotte wear a tiara before marriage, like Princess Anne, [however] it seems unlikely in this day and age."
She further elaborated that the Royal Family didn't wear their jewelry for public events anymore. Instead, they might wear them at the Queen's annual Diplomatic Corps reception, state banquets, and for the State Opening of Parliament.
QUEEN, KATE, & CAMILLA WEAR TIARAS
In 2019, the Queen, Kate, and Charlotte's grandmother, Duchess Camilla, all wore the royal headpieces to an evening reception at Buckingham Palace. Royal commentator, Richard Fitzwilliams, shared more information on when tiaras could be worn.
WHEN TIARAS CAN BE WORN
He said: "Tradition dictates that tiaras are not worn before 6 p.m., though weddings are an exception." When to wear a tiara "is linked to the dress code of a particular event and also to personal preference."
WHAT HEADPIECE CHARLOTTE MIGHT WEAR
According to reports, it's believed Charlotte might make her tiara debut with the Cartier Halo. The headpiece has been worn by both Margaret and Anne when they were young women.
TYPES OF HEADPIECES
Charlotte's mother also wore it at her wedding to William in 2011. Some of the other tiaras that the royal women have access to are the Mary Fringe, the Kent City of London Fringe, the Greville Emerald Kokoshnik, and the Queen Mary's bandeau.
Please fill in your e-mail so we can share with you our top stories!