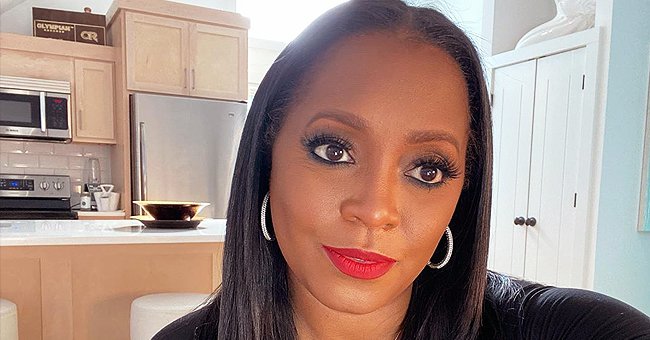 Instagram/keshiaknightpulliam
Keshia Knight Pulliam from 'The Cosby Show' Stuns in a Beautiful Selfie Posing with Red Lips
"The Cosby Show" star Keshia Knight Pulliam recently stunned her fans on social media with a gorgeous selfie that showcased her ruby red lips.
Keshia Knight Pulliam recently turned many virtual heads when she took to her Instagram page to share a selfie that captured her made-up face, the highlight of which was her red lips. She captioned the post,
"Zoom day number 1235799532257... Who else is zoomed out ?!?! But random sidebar…"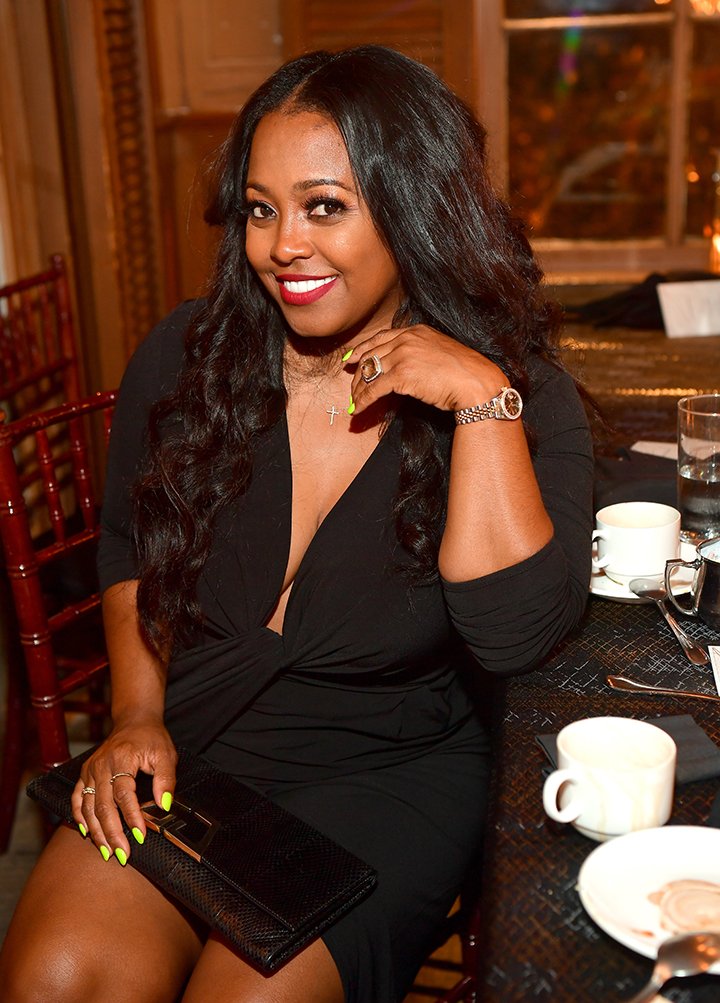 Keshia Knight Pulliam poses at "A Toast Honoring Larry Morrow" on July 5, 2019. | Photo: Getty Images
Pulliam's fans had only sweet things to say about the post. They flocked to the comments section with compliments and lots of good wishes. One fan
"Niiiiiiiiice!!; Blessings and MUCH success over your life, family, and dreeeeeeams."
Pulliam is currently in a relationship with actor Brad James. The couple went public with their relationship in 2019 – a year after her tumultuous divorce from former NFL star, Ed Hartwell.
The adorable couple made their relationship debut at the launching of Tyler Perry Studios where the actors could possibly be working in the future. Pulliam shared an image of them holding on to each other as they stood on a raised platform directly in front of Oprah Winfrey's soundstage.
Though their love life was nonexistent, Hartwell said Pulliam was still bent on having a child.
Going Instagram official with their love came shortly after their fans picked up on their flirtatious back and forth with a couple catching Pulliam
to James as her "favorite guy" in a post she shared in July 2019.
Pulliam got divorced from Hartwell in April 2018. The ex-NFL athlete received a court order to pay her about $3000 every month in child support for their daughter, Ella Grace. Pulliam was also awarded primary custody of the girl.
Speaking to Page Six about the divorce, Hartwell revealed that their marriage got ruined because of jealousy, disagreements about starting a family, and suspicions of cheating on both their parts.
According to Hartwell, they stopped all sexual activities after the relationship went sour. He alleged that Pulliam had been nearly obsessed with having a baby that he feared she had a baby without his knowledge.
Hartwell also said that after their wedding, his former wife desired a baby as fast as possible, but he had been more reluctant because he believed they needed to take time for themselves so they could get to know each other more.
The athlete added that he sat down with his wife in February 2016 and told her about how they both wanted different things. During their discussion, he revealed that his ex, Lisa Wu had suffered a miscarriage which made him realize how much he still cared about her.
Pulliam did not take the revelation well, and from there, the relationship just kept going downhill. She would stay out late with friends without letting him know when she would return, or she would not return at all.
Though their love life was nonexistent, Hartwell said Pulliam was still bent on having a child regardless of the method. He decided to move out of their matrimonial home but he returned after discovering she was pregnant.
Not trusting her, he requested a paternity test which confirmed he was the father. On the other hand, he denied the allegations of infidelity leveled against him by Pulliam, stating that she had the tendencies to speak half-truths to get what she wanted.
It is anyone's guess who among the pair is speaking the truth, but fans of the pair are glad they have both moved on with their lives.
Please fill in your e-mail so we can share with you our top stories!