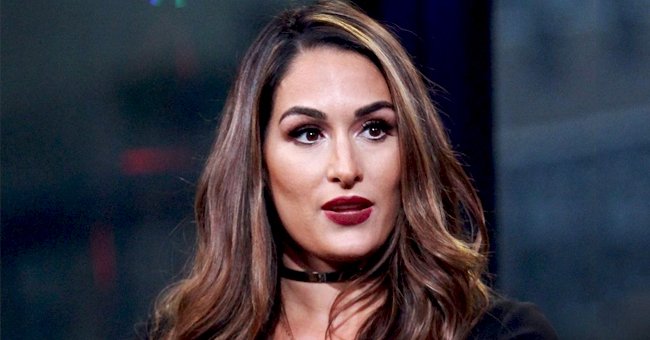 Getty Images
Nikki Bella Admits She Doesn't Feel Beautiful 3 Months after Giving Birth to Her Son Matteo

Nikki Bella welcomed her son Matteo just three months ago, but the beautiful star feels anything but sexy. She opened up in a recent exclusive interview.
Nikki Bella is known as one of the most beautiful women in the entertainment industry. Together with her twin sister, Brie Bella, the WWE Divas champion has inspired young women worldwide.
The new mom was delighted when she had her first child, son Matteo Chigvintsev in July, but like any woman, she has had to deal with the body transformation that can be expected during pregnancy.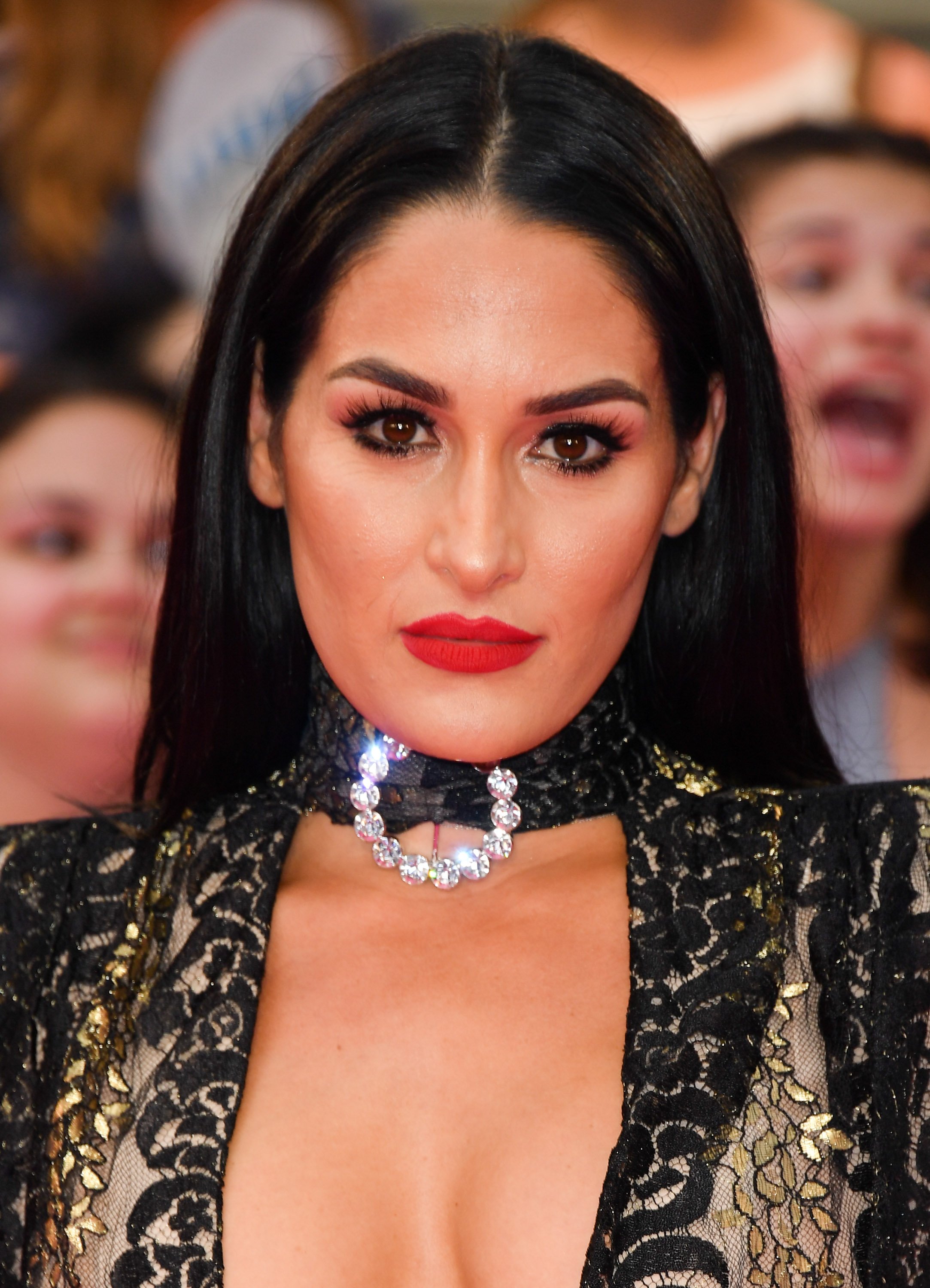 Nikki Bella at the iHeartRADIO MuchMusic Video Awards at MuchMusic HQ on June 18, 2017 in Toronto, Canada. | Source: Getty Images
Nikki has been struggling to come to terms with her post-partum body, which has not bounced back as fast as she would like. In an exclusive interview alongside her sister Brie, Nikki opened up about how she's felt over the past few months. She told US Weekly:
"I don't feel sexy at all. Like, I don't feel beautiful. It's so hard to, like, look at yourself in the mirror and just feel disappointed."
The wrestling professional said that she has always been fit and toned regardless of minor weight changes over the years. She did admit that the only time she felt sexy was when being intimate with her husband, Artem Chigvintsev.
Although Nikki feels what many women experience after childbirth, her sister Brie maintains a more positive outlook on the situation. Brie said that she felt that social media pressures women to be thin and chiseled.
Nikki revealed that she was sexually assaulted twice in highschool.
Brie brought up the point that Marylin Monroe and Sophia Loren, who used to be the Hollywood standard for beautiful bodies, were naturally curvier too. She felt inspired to document her post-partum body progress to show how real bodies change. Brie also gave birth to her son Buddy Bryan in July.
Not only has Nikki had to deal with her own body metamorphosis, but she has also been watching her husband's body get fitter as he competes on the 29th season of the popular dance competition, "Dancing With The Stars."
Chigvintsev has been working hard to win the judges over, but the low scores and criticism have dimmed his confidence. However, Nikki is a tough coach, seeing as she has been an athlete for a long time. She encourages him to toughen up and use the criticism for motivation.
Season 6 of Nikki and Brie's reality show just premiered on E! The first episode came with shocking revelations that rocked their families in the months preceding the release of their candid joint memoir, "Incomparable."
Nikki revealed that she was sexually assaulted twice in high school, something that her mother did not know. After an emotional exchange, her mother apologized for not being able to help her and also praised her bravery.
Nikki held on to her trauma for 20 years but did not let it stop her from building a successful career in wrestling and entertainment.
The former WWE performer only decided to consider retiring from professional wrestling after a slew of injuries. While Chigvintsev would love to see his wife in the ring again, Nikki maintains that her doctors did not give her that choice.
Please fill in your e-mail so we can share with you our top stories!