Dwyane Wade's Son Zaire Hints He Is Engaged as He Shares New Photos with His Girlfriend
Dwyane Wade's son Zaire teased his fans recently about getting engaged to his girlfriend after they exchanged intimate posts on social media— the photos and tags said a lot without saying too much. 
True love is an elusive thing to experience, and only a few people get to ever feel it, while others who do may do so at an older age. 
Zaire Wade is among those lucky people who get to experience true love at a very young age. He is only 19; however, he may, in fact, be gearing up for marriage. 
The handsome young man, who seems to be following in his father's footsteps career-wise, has been leaving hints of getting engaged all over social media. 
On his Instagram story, he shared a shot of him standing shirtless next to his girlfriend on a yacht, captioned it with "stamped," and added a ring emoji for good measure. 
His girlfriend, who uses the account "blaisianbabylola" on Instagram, reposted the same picture twice; one was regular while the other had been edited with Lil Durk's "Internet Sensation" playing in the background. 
It was a bittersweet moment that [Dwyane] Wade documented with a heartfelt post.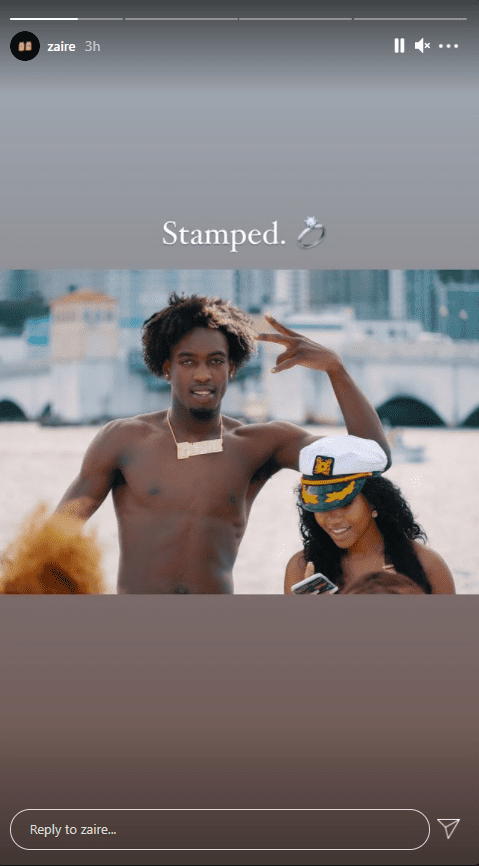 Well aware that stories only stay for 24 hours on Instagram, Zaire and his bae made sure to share standard posts as well. They included gorgeous pictures of them taken on the same yacht.
They both looked happy and fabulous in the pictures; he posed shirtless, donning only a white pair of pants while she wore a two-piece swimsuit equipped with a sheer wraparound veil that fluttered with the sea breeze.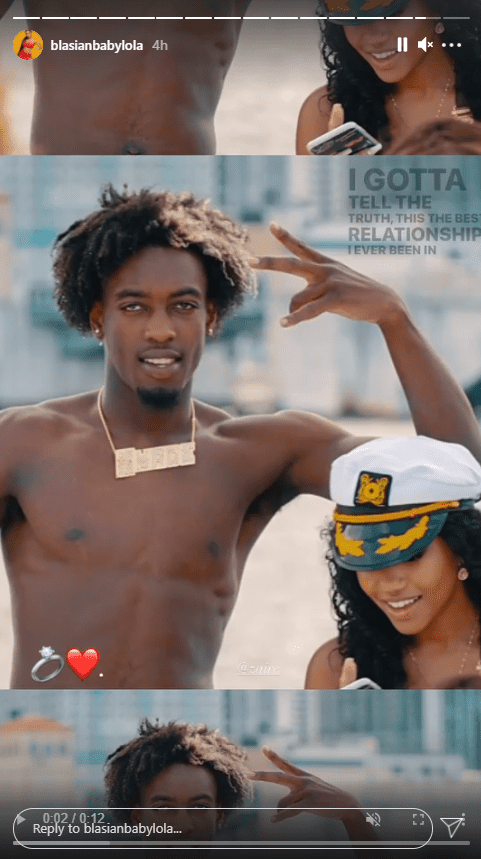 Career-wise, Zaire seems to be just as invested in the world of basketball just like his father, Dwyane Wade. He reportedly moved on to Brewster Academy after he graduated from Sierra Canyon as a three-star prospect getting offers from the likes of Rhode Island and Toldeo.
At Brewster, he would take a postgraduate year to boost his reputation enough to attract a scholarship offer to a school from a higher tier rather than play college basketball. 
Zaire left his home which he had shared with his family in August 2020. It was a bittersweet moment that Wade documented with a heartfelt post on Instagram. Zaire has everything going well for him, and netizens hope that the new love he's found will go the distance.