Vanessa Bryant Looks Radiant in Plunging Dress on Vacation with Her Kids Weeks before Late Kobe Bryant's 43rd Birthday
Vanessa Bryant and her three daughters, Natalia, Bianka, and Capri, are having so much fun while on vacation in France, and the proud mom is sharing their beautiful moments with her kids. 
Since losing her husband Kobe Bryant and daughter Gianna Bryant to a tragic helicopter crash in January last year, Vanessa Bryant has done well to shake off the tragedy and smile again. 
She has been able to do so with help from her close friends and support from her fans, who have always prayed for her. Vanessa has also been there for her three surviving daughters, Natalia, 18, Bianka, 4, and Capri, 2.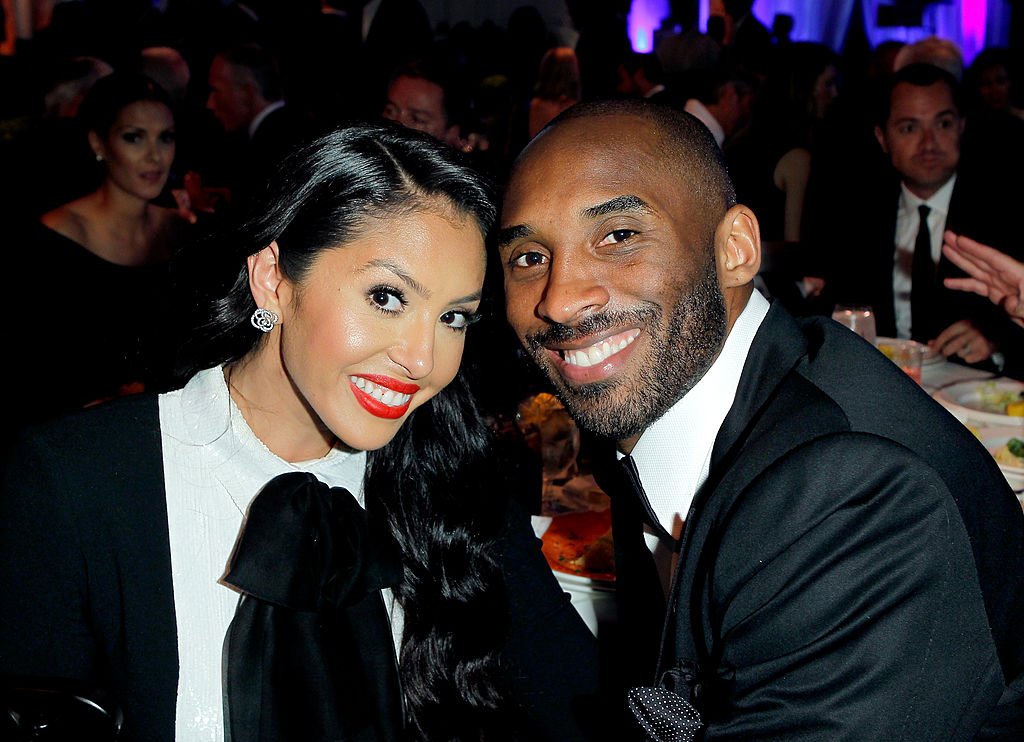 The loving mom has bonded with her brood, and together they have coped with the sorrow that befell them last year. The adorable family is smiling again and has been vacationing in Europe for some time now. 
Vanessa has been updating her Instagram page with pictures from her family's vacation pictures, and they are all too adorable to behold. On Monday, she shared more pictures from the time she and her kids spent at a beach in St. Tropez, Cote d'Azur, France. 
The first picture showed Vanessa and her three daughters posing with her friend and former basketball star Paul Gasol's wife, Catherine McDonnell. 
The snapshot showed the blonde-haired McDonnell posing in a yellow sleeveless gown. She smiled and touched heads with Vanessa, who looked dashing in a plunging red floral dress.
Vanessa smiled as she posed for the camera and rocked long black hair. She also wore dark shades and wore a necklace. Next to her was her daughter Capri, who looked cute as she posed all smiles. 
Capri and Natalia completed the picture and also posed all smiles in their lovely dresses. A table was set before the lovely family and contained empty wine glasses and some delicacies. 
Vanessa also shared videos in the posts showing some of her and her family's moments during their beach hangout. The videos showed her daughters showing off their dance moves while sitting down. McDonnell's baby daughter was also part of the fun. She captioned the post:
"St. Tropez~ Les Palmiers."
In another post, Vanessa shared a picture showing her and McDonnell posing all smiles. Kim Kardashian commented on the post by hailing the women as beautiful ladies. 
In a third post, Vanessa shared three pictures of her and Capri posing with their sunglasses. The little tot wore pink heart-shaped shades and looked so adorable while making different poses with her mom. 
The details of the settlement are confidential and must be finalized.
Vanessa posted more pictures of her family's vacation in France. She shared snapshots she took while swimming off the French coast. She wore a blue and gold multipatterned swimsuit, which she accessorized with large hoop earrings. 
The proud mom shared pictures of herself and Capri while sitting in a boat together. She also shared pictures of Natalia holding Capri. 
Earlier, the 39-year-old and her three daughters visited "King's Landing," the fictional city in HBO's "Game of Thrones," located in Croatia. 
Besides "King's Landing," Vanessa and her daughters visited other spots during their summer vacation, and they all smiled while posing for various snaps, which she shared with her fans. 
In June, the loving mom and her children bonded during their Jamaican vacation and looked so sweet in a group picture they took with other family members, including Kobe's sister, Sharia Washington, her husband, Jerrod, and their kids. 
Vanessa and her daughter's latest vacation to Croatia and France is coming weeks before Kobe's posthumous 43rd birthday on August 23. 
In June, Vanessa and other families who lost their loved ones in the helicopter crash that killed Kobe, Gianna, and seven others, agreed to settle with the helicopter company involved in the accident. 
The helicopter company, the deceased pilot's estate, and another company settled the claims in a lawsuit filed against them by Vanessa and the others. The details of the settlement are confidential and must be finalized.