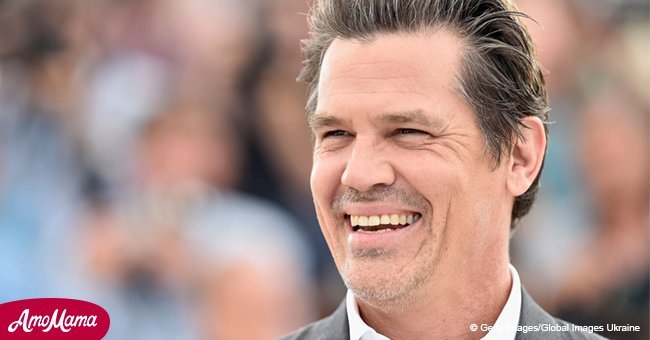 Josh Brolin admits that he is 'nervous' to welcome baby number 3
Hollywood star Josh Brolin opened up about the experience of being a father for the third time.
The star got candid about his personal life during the premiere of his latest film, Sicario: Day of the Soldado, on June 26, when he talked with the correspondent from ET Online. Brolin confirmed earlier in May that his wife, Kathryn Boyd, was expecting.
"I'm always excited about kids. I prefer being around kids. You know, they have the imagination. They're fun," he told. The star also added that both he and his wife were "appropriately nervous about becoming parents but were also "looking forward to it."
The actor also opened up about his disapproval of people who complain about children. He said, "I've heard other people be like, 'Kid's sitting there, he's staring at nothing, he's slobbering, like, what's the point?' The point is to sit there and slobber with him. That's the point."
While this is Brolin's third child, Boyd is expecting her first child. Brolin has two grown children - 24-year-old Eden and 30-year-old Trevor - with his first wife, Alice Adair.
Follow us on Twitter to learn more!
The actor also filled in the scoop that his step-mother, Barbra Streisand, was also eagerly waiting for her grandchild's arrival.
"The kid has a great Jewish grandmother and she's appropriately manifesting like she should," Brolin commented on Streisand's excitement for the baby. Streisand is married to his father, James Brolin.
He also revealed that Streisand was completely "into it." She calls him every day to ask about the baby and even "follows the app." He also admitted that he was happy because everyone from his family and friends was involved in this and we're excited about it.
Brolin further stated that he and Boyd were looking forward to emulating what his father and Streisand have had for 20 years.
Please fill in your e-mail so we can share with you our top stories!