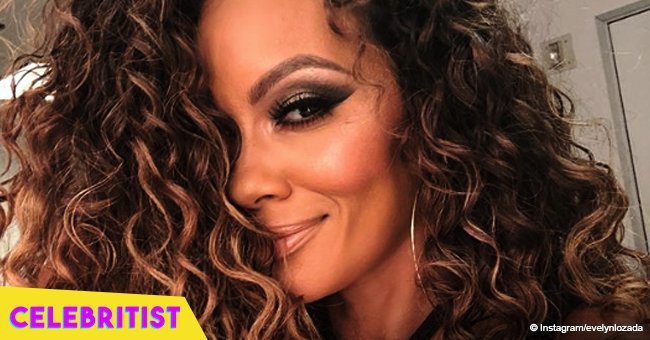 Evelyn Lozada leaves nothing to imagination in see-through crop top and tight pants
Evelyn Lozada continues to show she's not afraid to flaunt her body whenever she wants to. In a recent photo collage shared by the reality TV star, she is seen rocking a skimpy outfit and in the process, sparking mixed reviews from the online community.
In both pictures placed side-by-side, Lozada is wearing what looks like a crop top consisting of a bra and body chain. The sheer material, which leaves her cleavage and toned abs on display, also comes with a fringe detail across the chest and sleeve areas. She pairs the risque top with skin-tight beige pants, stud earrings, bangles, and gold stilettos. "I've NEVER had to dim another women's [sic] lightbulb in order to Shine," the Basketball Wives star wrote to accompany the post which has now garnered over 200,000 likes and 9,000 comments
Some of the comments have been positive:
"You look good and I am not a lesbo....just giving you a well-deserved compliment"- @onemoqtDam

"@evelynlozada Definitely shining bright you are truly blessed" - @deehenry1

"Damn O.G @evelynlozada. You put that work in, and it paid off very well. .. Looking God MS.beautiful Black" - @turkeyboi_87
Not everyone is drooling over Lozada's pictures though, as there have been some negative comments as well:
"Are you actually gonna wear that in the street baby, really!!!" - @kenneth.alix

"With all of this n still yet can't keep a man I don't know ijs [sic] not hating" - @grassy37

"Yes you do when you make fun of another woman's looks that's dimming another woman's light bulb"- @beverlyb1208
These negative comments nonetheless, the 42-year old mom-of-two still has a flock of admirers who continuously ask for the secret to her toned physique. In another post shared earlier by the celebrity, fans overlooked the product she was promoting to inquire about the fitness routine responsible for her chiseled abs.
In turn, Lozada has always been open about her workout regimen and diet plans.
She regularly gives out tips on her website and social media platforms.
Please fill in your e-mail so we can share with you our top stories!