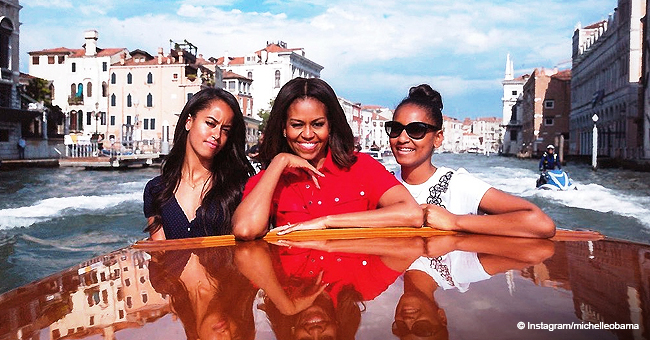 Barack Obama's Surprise Mother's Day Tribute for Michelle Obama (Video)
Barack Obama is warming hearts across the internet with a surprise Mother's Day video tribute to his wife, Michelle. Not only is the former president drawing positive comments for the gesture, but his Mother's Day message is now being compared with that of his successor, President Donald Trump.
If there's one thing the Obamas are known for, it's their unrestrained display of affection for each other, and in keeping with that tradition, Barack, 57, went all out yesterday.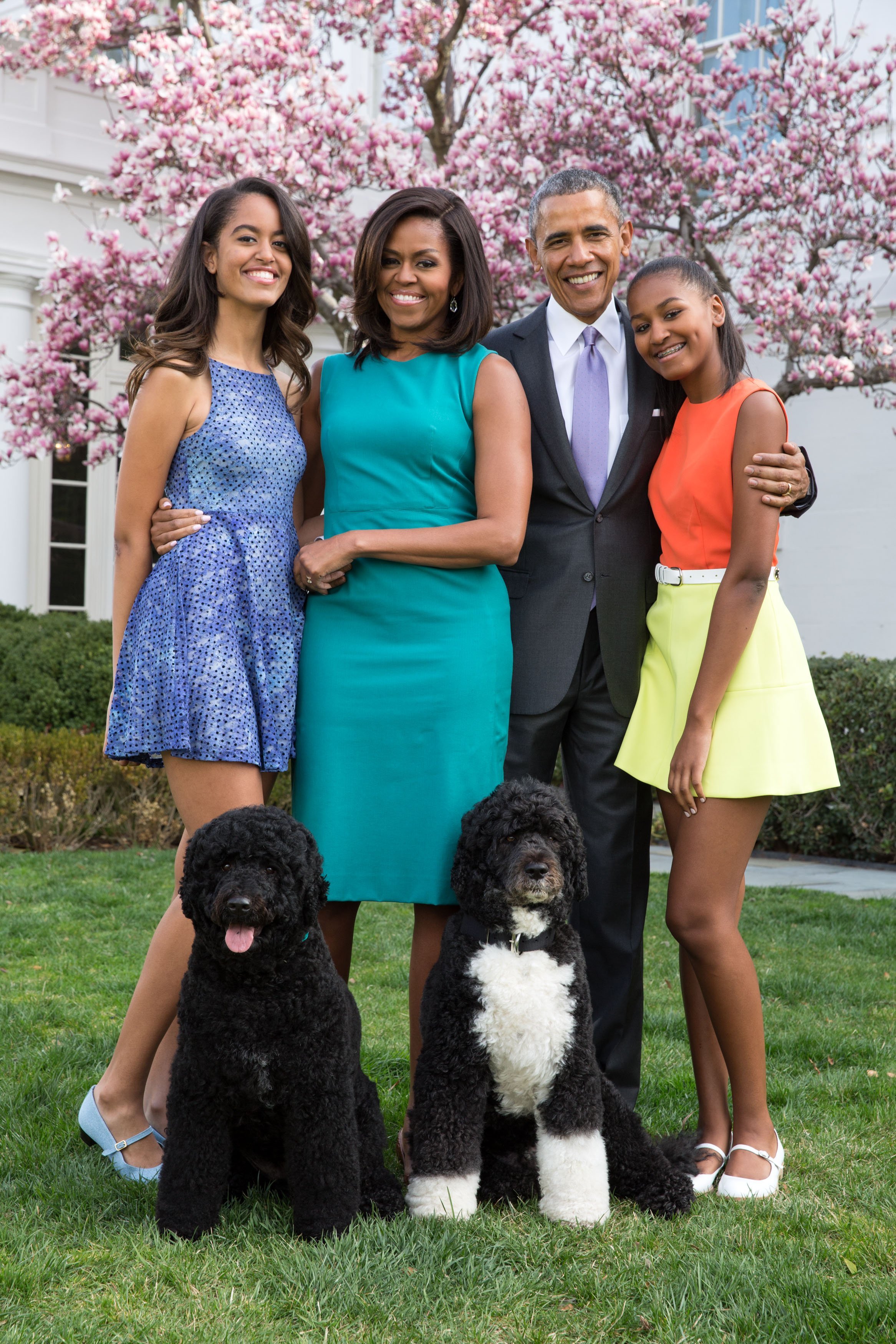 Barack Obama, Michelle, Malia & Sasha pose for a family portrait with their pets Bo and Sunny at the White House on April 5, 2015 in Washington, DC. | Photo: Getty Images.
THE BEST EXAMPLE
In an Instagram post, Barack confessed that the attached footage was a surprise he put together for Michelle at the final event of the book tour for her bestselling memoir "Becoming."
"I just wanted to make sure on Mother's Day that you knew how much I loved you," he began in the video. "I could not be a luckier man to be married to you. Our girls could not have a better mom, and they couldn't have asked for a better example every single day."
A MAN IN LOVE
The "Of Thee I Sing" author then recalled how unsure he was at the beginning of their marriage and praised Michelle for several achievements she's made so far.
"When I decided to ask you to marry me, I wasn't sure you'd say 'yes' but I also didn't know where we'd be going in our lives; I just knew I wanted to go there with you. And now I've just had a chance to see how extraordinary your journey has been, as a mom and as a professional, as a first lady, you've written this extraordinary book, you're filling up these arenas, but most importantly, you have shown yourself through your honesty and fearlessness and insight to be a great advocate for people who needed advocacy; help inspire people to find their own voices."
"So, I'm pretty proud of you girl," he concluded.
MORE HEARTWARMING MESSAGES
Earlier on Sunday, Barack also left a love note on social media for his wife of 26 years.
"Happy Mother's Day to the most caring, brilliant, funny, and grounded woman I know," he penned alongside a photo of Michelle, 55, and their daughters Malia, 20, and Sasha, 17. "a perfect role model not just for our daughters, but so many others. Love you [Michelle Obama]."
STARK CONTRAST
Besides garnering millions of likes and positive comments on social media, Barack's heartwarming posts have also sparked a comparison between his Mother's Day message and that of America's current president, Donald Trump.
While Barack's messages were personalized and full of adoration for his partner, Trump opted for a more general greeting on Twitter, sharing a photo of flowers in the White House.
A few days before the nationwide celebration, Michelle had also paid tribute to phenomenal females in her life while posting a never-before-seen family photo and urging her followers to show love to the "supportive women" in their lives.
To celebrate Mother's Day, the former first lady also heaped accolades on her mother, Marian Shields Robinson, telling her: "We would never be who we are today without you."
Please fill in your e-mail so we can share with you our top stories!