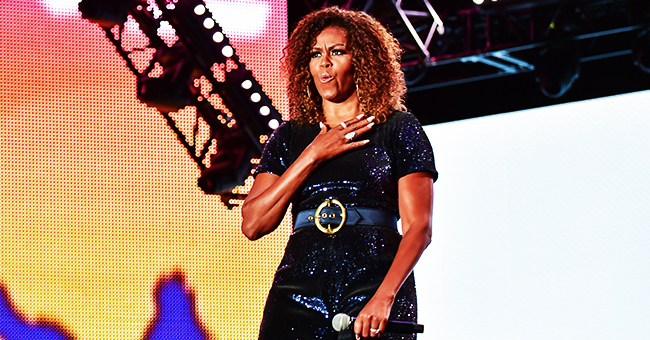 Get Michelle Obama's $8,000 Sequined Essence Festival Look for Less Than $500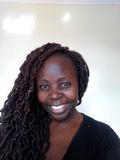 As the keynote speaker at Essence Festival, Michelle Obama was flawless in a Sergio Hudson navy-blue sequin jumpsuit that screamed disco elegance. Here are 5 places where you can get the look for less than $500.
From January 20, 2009 to January 20, 2017, Michelle Obama brought flawless fashion to The White House. From statement belts and colorful prints, to sleeveless dresses that showed off her sculpted arms, the Harvard Law grad's sense of style captured the attention of many.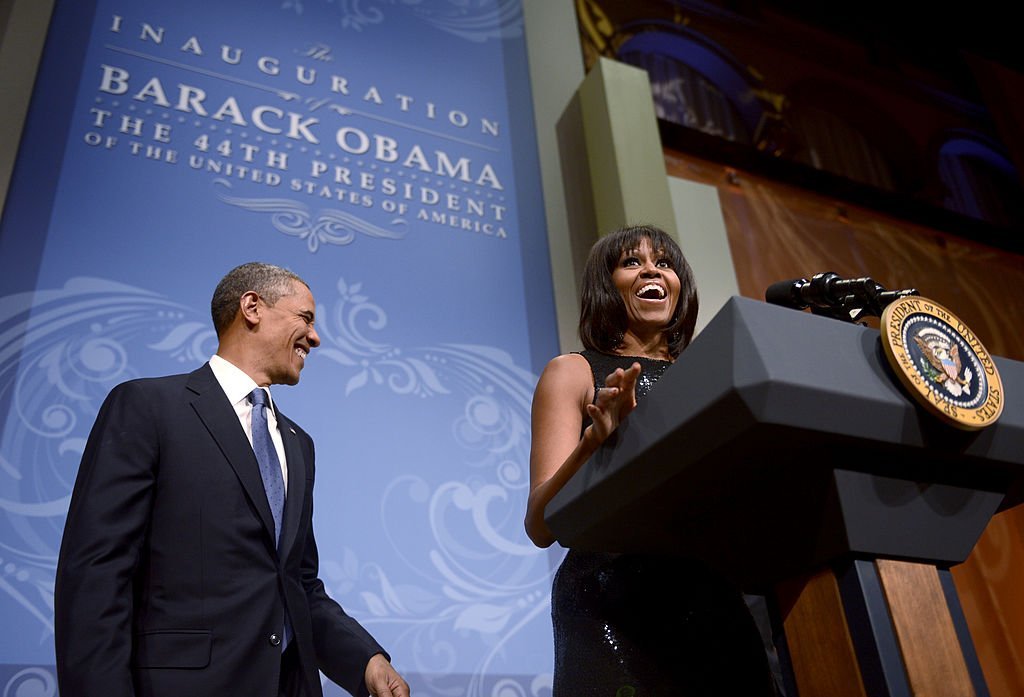 Source: Getty Images / Michelle Obama and Barack Obama at the inaugral reception of the National Building Museum in Washington, DC on January 20, 2013
One such person was Mary Byun, who started a fashion blog called Mrs. O that documented every single outfit that Michelle wore during her tenure as First Lady. Byun ended up turning her chronicles into a book called Mrs. O: The Face of Fashion Democracy.
Since exiting The White House in January of 2017, Michelle's looks have gotten more daring. No longer subject to outfit choices that befitted her status as a First Lady, the mom-of-two got bolder and edgier. This became obvious when she embarked on the book tour of her New York Times best-selling memoir, "Becoming."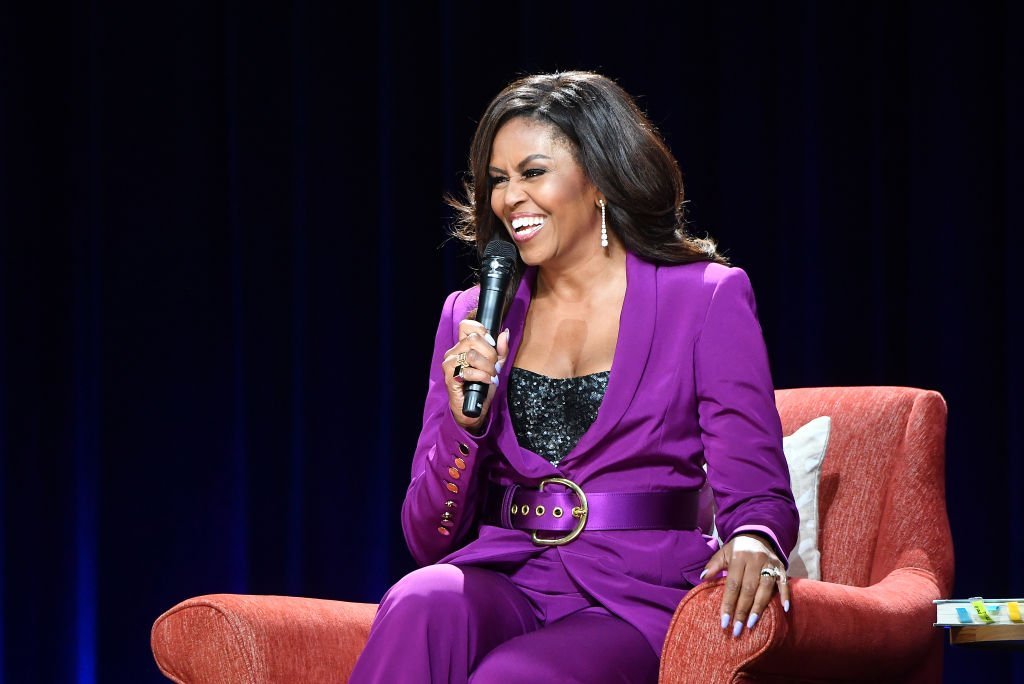 Source: Getty Images / Michell Obama at "Becoming: An Intimate Conversation with Michelle Obama" book tour stop at the State Farm Arena, Atlanta on May 11, 2019
I mean, who can forget when she joined Sarah Jessica Parker onstage at the Brooklyn stop of her book tour in a bright yellow, draped Balenciaga dress, which she paired with $4,000 sparkly thigh-high boots?
2019: THE YEAR OF SPARKLES
Alicia Keys hosted the Grammys earlier this year in February, and she had everyone shook when she opened the show with a surprise group appearance by Lady Gaga, Jada Pinkett-Smith and Michelle.
Speaking to an excited crowd about the significance of music in our lives, Michelle wore a shimmery, loose-fitting pantsuit designed by Indian-American husband and wife duo Sachin and Babi.
Twitter loved the look.
BRINGING THE SHIMMER TO ESSENCE FESTIVAL
When she showed up in New Orleans as the keynote speaker at this year's Essence Festival, Michelle brought the sparkle once more.
Forgoing her usual straight or wavy hairstyles, Michelle chose to shine in her natural curls, which had blonde ombré highlights. As she talked to Gayle King and gave a glimpse of her life before, during, and after The White House, Michelle wore a blue sequin jumpsuit, a chunky belt, oversize Djula white gold and diamond hoop earrings that retail for $5,882, and black Gianvito Rossi sandals.
Speaking to Page Six, LA-based luxury designer Sergio Hudson revealed that Michelle's stylist reached out to him to design the outfit, saying that she "wanted something less formal but still with the disco edge of the [Hudson's most recent] collection." Hudson customized a blue sequin jumpsuit for the author, telling PageSix that the look would retail for nearly $8,000.
Hudson is no stranger to working with the Chicago native. He dressed the first-time author for the Atlanta stop of her book tour. And he has an impressive roster of clients, including Beyoncé, Rihanna, Amal Clooney, and Serena Williams.
Due to high demand, Hudson created a version of the jumpsuit that retails for $1,295.
Source: SergioHudson.com
You can purchase it here. However, if you don't want to break the bank, here are 5 places where you can get the look for less.
1. THE ALMOST IDENTICAL OPTION
This is as close as it comes to Michelle's shimmery creation. This Naomi Black jumpsuit from Wolf & Badger gives just the right amount of plunge while still allowing you to move and dance. It retails for $429.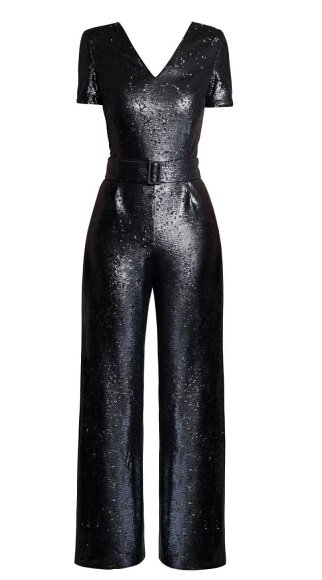 Source: WolfandBadger.com
2. THE SLEEVELESS OPTION
If there's a warm breeze blowing, then this sleeveless look by Adrianna Papell from Dillard's is just the look for you. It retails for $114.25.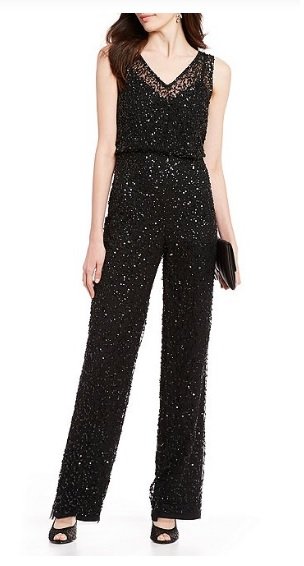 Source: Dillards.com
3. THE STRAPLESS OPTION
This strapless navy blue Saloni Aurelie jumpsuit from Revolve is perfect for a night out or a special event. It retails for $348.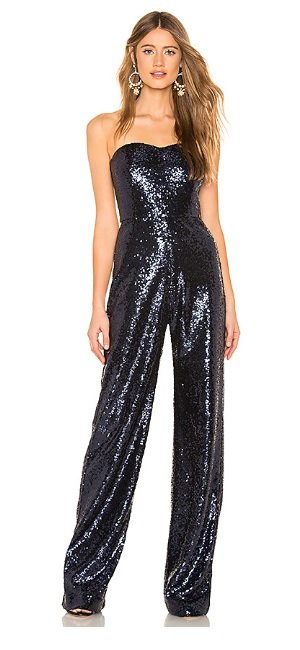 Source: Revolve.com
4. THE CURVY LADY OPTION
If you've got curves, we've got you! This strappy Victoria sequin jumpsuit from Nordstrom fits like a glove and its flowy wide-leg cut gives the illusion of a leaner frame. It retails for $189. There is a plunging neckline alternative from the same retailer that goes for $178.80.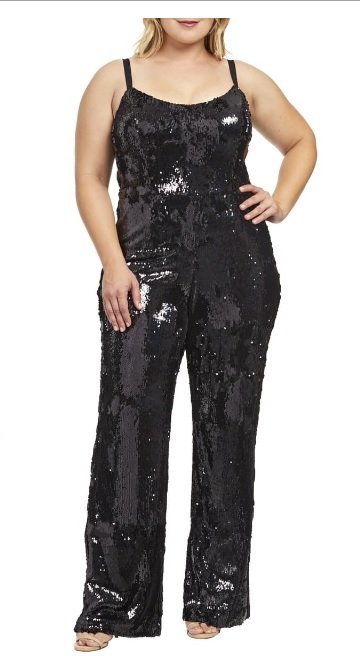 Source: Nordstrom.com
5. THE LEAST EXPENSIVE OPTION
If you want to look red-carpet ready but your wallet won't let you prosper, then this is the look for you. This Susan jumpsuit by By The Way from Revolve shows plenty of skin with its low-cut design at the front and back. It retails for $46.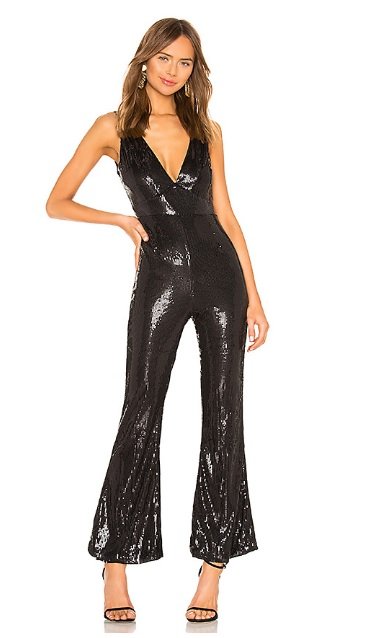 Source: Revolve.com
In comparison to Michelle Obama, First Lady Melania Trump's fashion choices have been called out several times for appearing to be controversial. Like that time in June 2018 when she wore a Zara jacket with the words, "I Really Don't Care, Do U?" on the back while visiting a Texas detention center.
As rumors swirl of the Obamas setting down roots in LA, we can't wait to see how Michelle will take Tinseltown by storm.
Please fill in your e-mail so we can share with you our top stories!