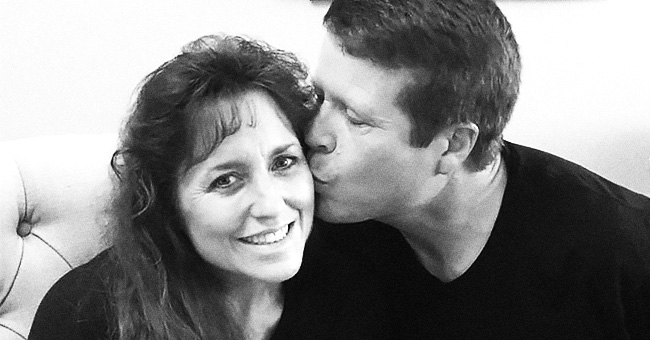 Facebook.com/duggarfamilyofficial
Jim Bob and Michelle Duggar's Relationship

Jim Bob Duggar has been married to Michelle since the eighties, and they have 19 children together. This is their love story.
Jim Bob and Michelle Duggar met in 1984 when Michelle (nee Ruark) was 17 years old, and Jim Bob 19. At the time, she had just converted to the Independent Baptist Church.
Michelle was on birth control in the early 1980s, but they believe that contraception caused Michelle to miscarriage. Today, they have 19 biological children.
Therefore, their former reality TV show was aptly titled "19 Kids and Counting." In addition, Michelle shares her wisdom on their family blog.
STRICT PARENTS
Michelle and Jim Bob have set up strict guidelines that their children must adhere too, and it covers everything from dating to dress code.
Dresses and pants should be below the knee. While jeans and the wearing of pants aren't expressly prohibited, the Duggar women are seldom seen in anything other than long dresses.
The Duggar girls, especially, are not allowed to wear revealing clothes, as deemed by their mother, Michelle Duggar. This coming from a woman who used to wear a bikini while mowing the lawn.
HOW JIM BOB AND MICHELLE MAKE A LIVING
The Duggar parents have made ends meet since they married in 1984. They started out by selling second-hand vehicles. They later expanded to a towing service, a company they sold for a profit.
In 1994, they moved into the real estate sector, and their first big break was converting a hatchery into commercial units for rent. They also lease land to a phone company.
FRUGAL DUGGARS
Besides the money they earn through their shows and careers, they also plan their budget carefully. They buy second hand. Everything from a new car to new clothes is off-limits.
They live debt-free and pay cash for everything they need. They currently live on a 7,000 square feet property which they bought cash, and the network covered most of the building costs.
They also make certain products, like laundry soap and baby wipes, at home. In a family as large as theirs, including the grandchildren, this is a huge cost saver.
They live as frugally as they can and give each other haircuts and treatments to cut down on pricey salon costs.
Please fill in your e-mail so we can share with you our top stories!