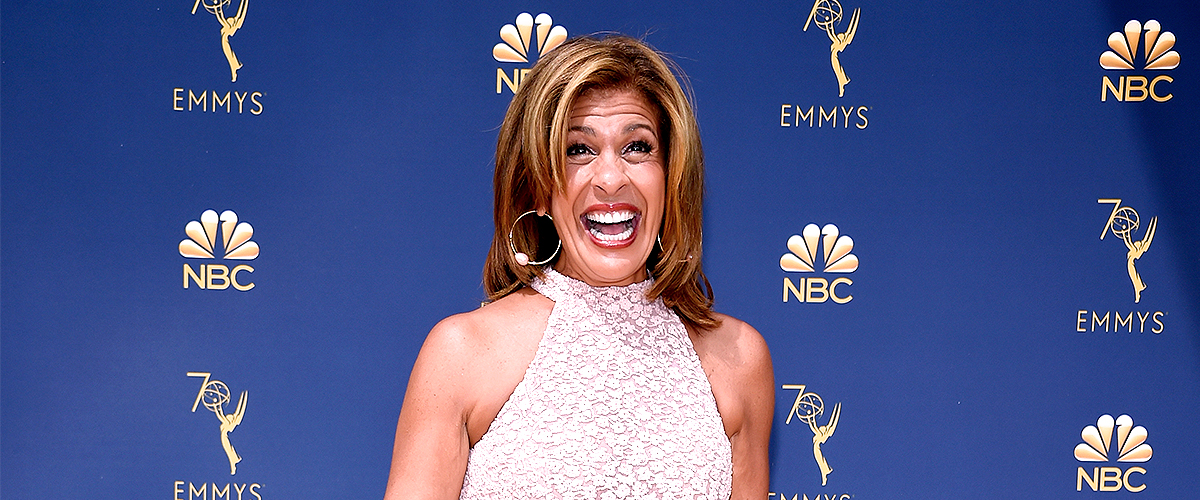 Getty Images
Hoda Kotb's Fans Grow Restless for Her Return to 'Today'
While fans anxiously await Hoda Kotb's return to "Today", she has been sharing all about her life as a mother of two, while on maternity leave.
Recently, Kotb joined Jenna Bush Hager to celebrate Hager's baby shower. Since Hager joined "Today," in April 2019, the two news anchors have been notoriously supportive of each other's journey's through motherhood.
Kotb took to Instagram to post a picture of herself and Hager at her baby shower. Fans joined in to congratulate her co-host, but they also questioned her anticipated return as co-anchor on the morning show, "Today."

Instagram

Instagram

Instagram
During an episode of "Today," Kotb announced that she would be taking maternity leave, following the adoption of her second child. Kotb and Schiffman welcomed Hope Catherine in April 2019. The couple are raising their two daughters together.
According to ET Online they are not married. However, Kotb mentioned, "Joel will be with me the rest of my life." Schiffman met Kotb's at one of her work events, the two have been together since 2013.
Although they have always been very private about their relationship, Kotb has been open about her struggle with infertility. As a proud cancer survivor, she continues to share her journey.
In 2007, Kotb was diagnosed with breast cancer and as a result of subsequent treatments, this left her unable to conceive.
Despite her fears about never experiencing motherhood, Kotb fulfilled her dream of becoming a mother at the age of fifty-two, with her first adoption. When asked about how she has been adjusting to being a mother of two, Kotb shared with PEOPLE;
"I just can't believe how in a blink, life changes, and all of a sudden there are two babies in this house."
In May 2019, the proud mother posed with her daughters on the cover of PEOPLE. She revealed to the world how her two daughters have given her the "dream family."
Shortly after Kotb announced her maternity leave, her co-host, Hager also announced that she is expecting her third child, a boy.
During a phone call, Kotb shared her excitement and congratulated Hager. However, despite the excitement, they both expressed to welcoming more children, Hager admits she felt guilty sharing the news with Kotb. Hager tells PEOPLE:
"When I had that conversation with Hoda, because I knew she wanted this baby, I called my mom," she remarked, explaining that her sister Barbara Pierce Bush — who recently had a second wedding to husband Craig Coyne — is also trying to get pregnant."
Motherhood has brought Kotb and Hager closer together. The two have maintained a friendship with each other that even their daughters, Haley and Poppy get to enjoy.
They share parenting tips, enjoy playdates and even pass on the occasional hand me down. In a post shared at Hagers' baby shower, the two embrace and Kotb expresses her excitement in reuniting with her friend:
The challenge encourages people to record themselves dancing or to donate to the United Cancer Front.
Please fill in your e-mail so we can share with you our top stories!