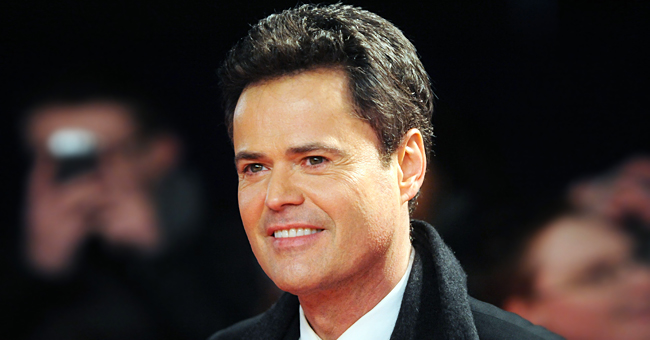 Getty images
Donny Osmond Shares Throwback Photo of Himself and His Brothers Jimmy & Jay on Stage

On Wednesday, Donny Osmond shared a throwback picture of himself and his brothers Jimmy & Jay on stage with MacDavis, via his Twitter account.
In his caption, Donny said he hadn't seen the black and white picture before and thanked Nancy Sinatra for sharing it with him.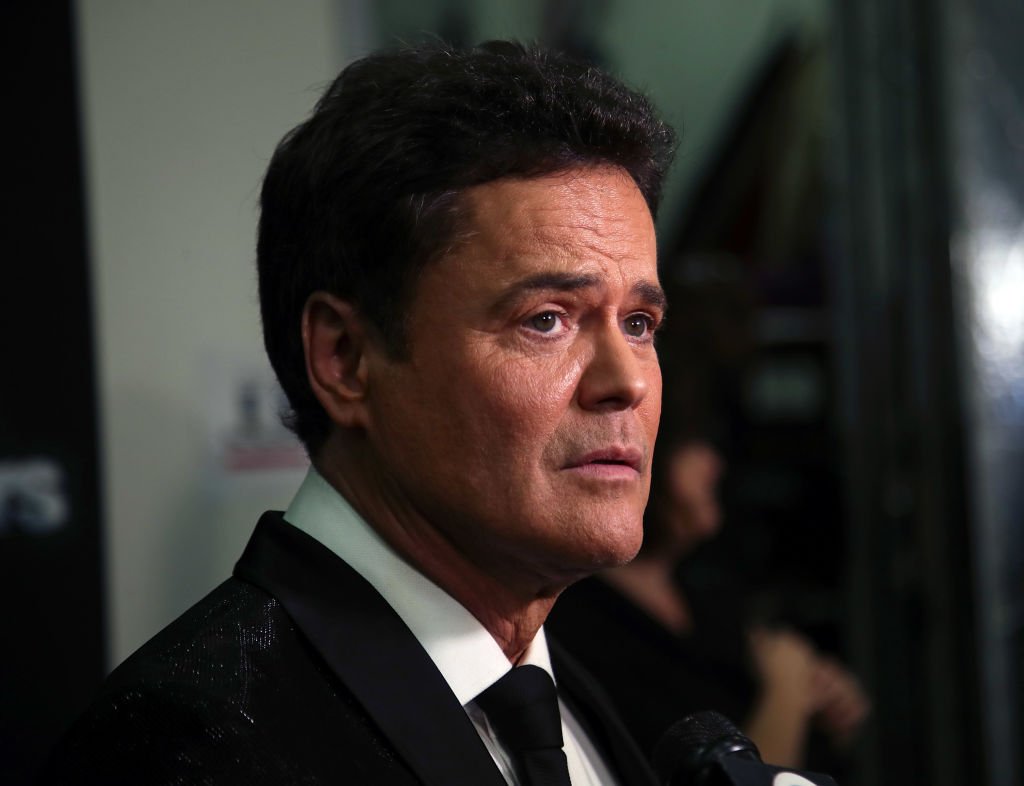 Singer Donny Osmond attends "Dancing with the Stars" Season 24 at CBS Televison City in Los Angeles, California | Photo Getty Images
The caption reads:
"Thank you, @nancysinatra, for sharing this gem! I haven't seen this pic before. Here we are on stage w/ #MacDavis & my brothers Jimmy & Jay. I wonder if that was the show your dad attended. That was cool! I think this was taken in '68 @caesarspalace in #LasVegas. Am I correct?"
MORE ABOUT DONNY
Donny, whose full name is Donald Clark Osmond, was born on the 9th of December, 1957. In the mid-1960s, Donny was a singer in a group with four of his elder brothers, and they gained fame as the Osmonds.
But in the early 1970s, Donny went solo and earned several top hits. He was the winner of season 9 of Dancing with the Stars and the runner-up for the first season of The Masked Singer.
He and his little sister, Marie Osmond, starred in the 1970s variety television show Donny & Marie before they split up to follow their individual careers.
As reported by People, Marie, during an appearance on Watch What Happens Live told host Andy Cohen,
"We didn't work together for 30 years, I had country hits, he did Broadway — different things."
Then the duo came back together, in September 2008, and began what was supposed to be a six-week Vegas residency. She said to Andy Cohen that,
"We kind of looked at each other [after reuniting] and went, 'Wow you're older.' But we thought, '6 weeks, we can handle that.' And here it is 11 years now, we're moving into that. It's fun! People come from all over the world, you know."
But now, Marie is hinting to fans that she and her brother might be ending their longtime Vegas career. She revealed,
"We say it every year and then we do another year... we're thinking this year, but I don't know."
Please fill in your e-mail so we can share with you our top stories!