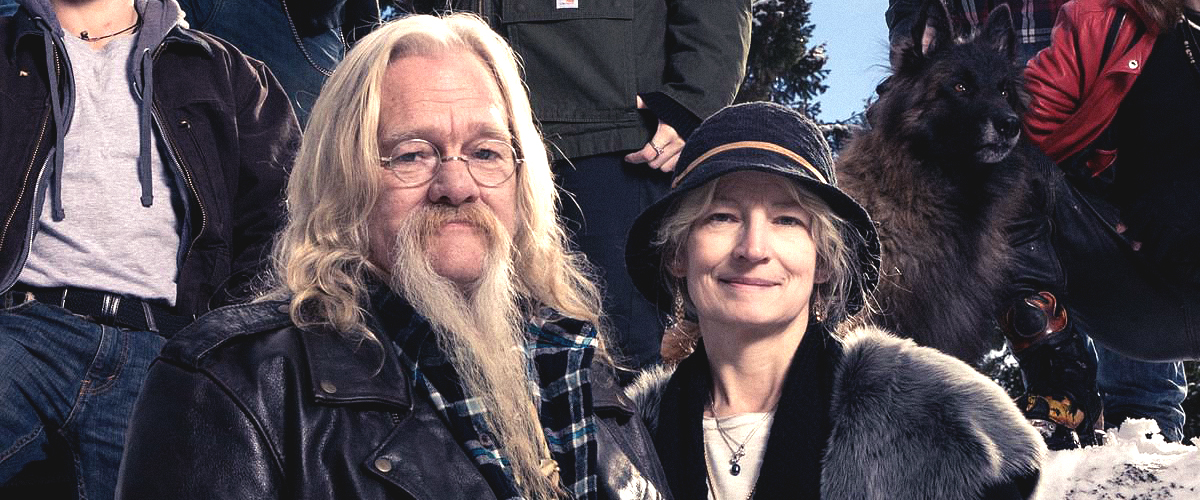 Twitter.com/DelishDotCom
A look Inside 'Alaskan Bush People' Ami Brown's Life
Ami Brown, the matriarch of the Brown family on Discovery's "Alaskan Bush People" recently celebrated her 55th birthday. Here's a look into her exciting life before and after reality TV fame.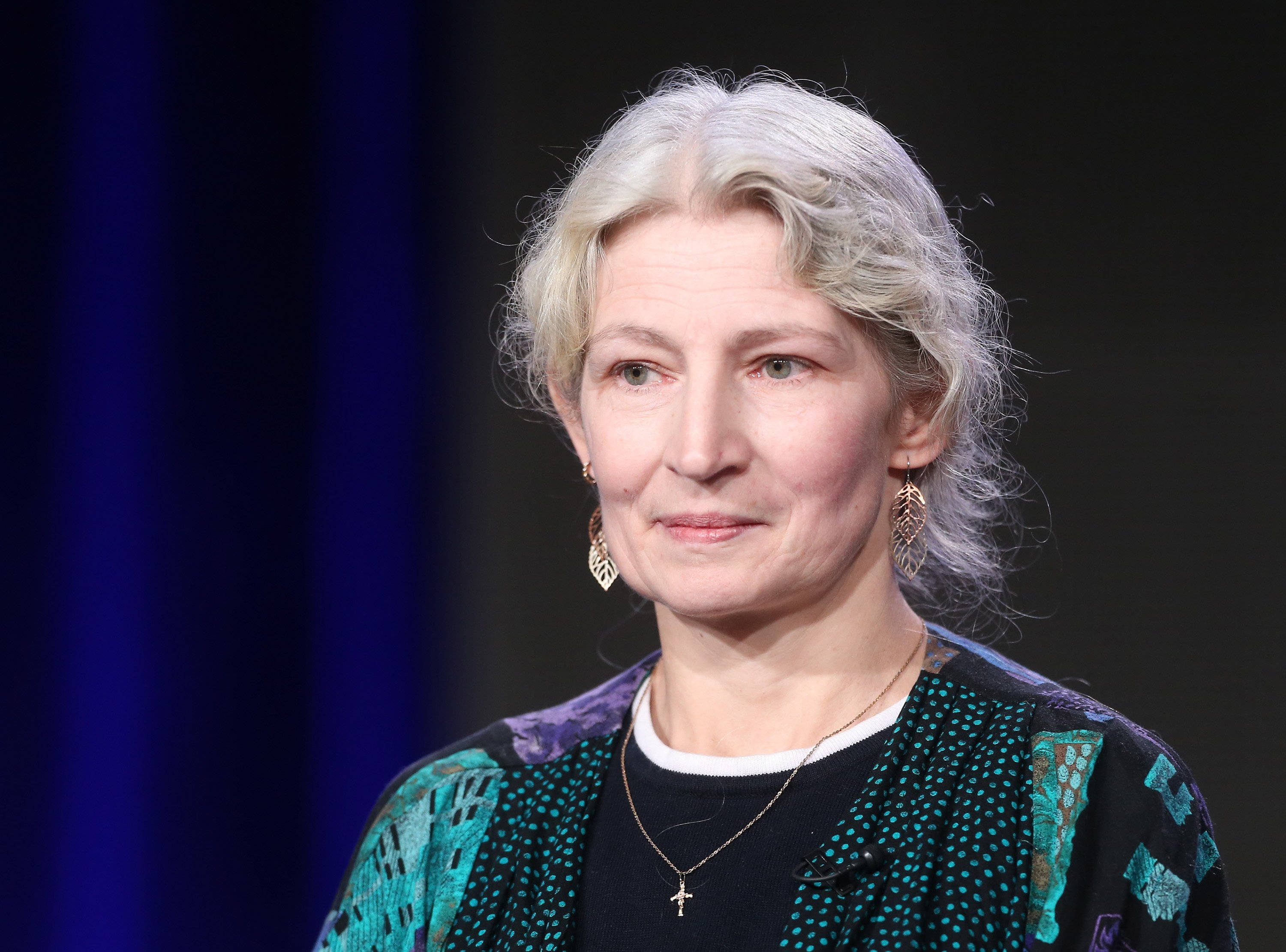 Ami Brown at the Discovery Communications portion of the 2014 Winter Television Critics Association tour on January 9, 2014. | Photo: GettyImages
A YOUNG BRIDE AND MOTHER
Amora Branson Brown was born on August 28, 1963, to Eugene Branson and his wife, Earlene Branson, in Texas. Ami also has an elder brother, Les Branson.
Although there's not much information about Ami's childhood or education, she left her parents' home as a teenager after she met her now-husband of 40 years, Billy Brown.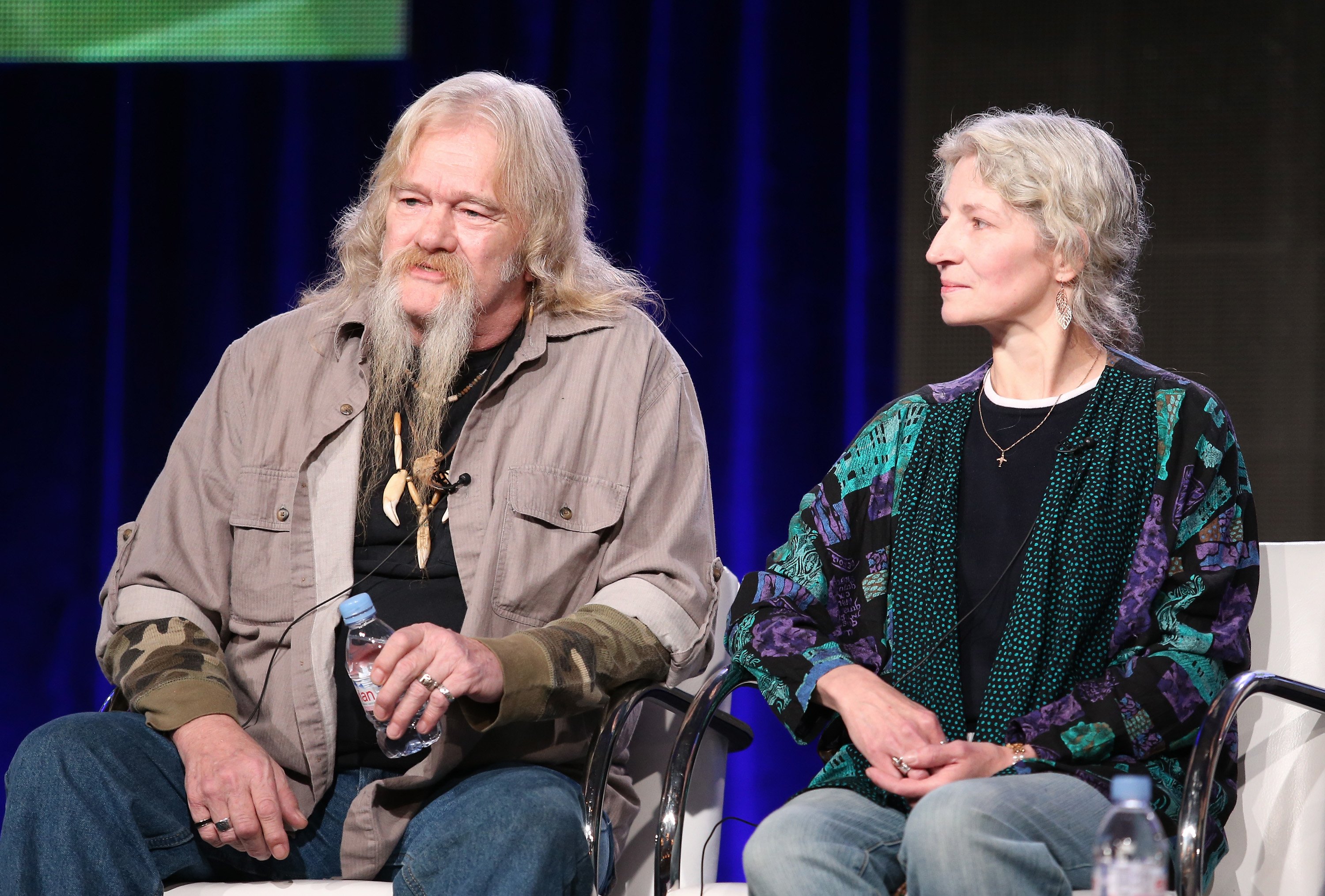 Billy Brown and Ami Brown at the Discovery Communications portion of the 2014 Winter Television Critics Association tour on January 9, 2014. | Photo: GettyImages
The pair married in June 1979, when Ami was just two months away from her 16th birthday, and Billy was 26. At the time, she only needed her parents' permission to tie the knot, and the pair clearly gave her their blessing.
Ami welcomed her eldest sons, Matt, and Joshua in the next four years and the family lived in Texas for a while, where Billy ran a small plumbing business. Then, Billy and Ami grew tired of the 9-to-5 lifestyle and started traveling around the country before finally settling in Alaska.
They went on to have five more kids, sons Bear, Gabe, and Noah, and daughters Snowbird and Rain Brown.
REALITY TV STARS
The Brown family has lived in several places of Alaska including Haines, Juneau, Hoonah, Wrangell, and Chicago Island. Between 2010 and 2013 they lived across the lower 48, from California to the couple's native Texas.
In 2014 the Browns became reality stars when Discovery launched their reality series "Alaskan Bush People," which follows the family's off-the-grid life into the wilderness.
Their "Browntown" ranch was located in Copper River Valley, where the temperatures often drop to 60 degrees below zero, and they were so disconnected from civilization—according to the show—that they could go up to nine months without having contact with other people.
They also developed their own accent and referred to themselves as a "wolf pack."
However, fans have called out the show and the family on inconsistencies about their story. Some people claim the show is scripted and the Browns live in a luxurious hotel whenever the cameras are not rolling.
BATTLE WITH CANCER
On April 2017, the Brown family came to a halt when their matriarch Ami was diagnosed with lung cancer.
After decades of living in their Alaskan woods, the family had to momentarily move to Southern California so that Ami could receive radiation and chemotherapy for four months at the UCLA Medical Center.
Later on, they purchased a 435-acre property in the North Cascade Mountains of Washington State, where they currently reside.
The property gives the Browns the chance to enjoy their life into the wild but is close enough to the nearest hospital where Ami has to check up every three months for the rest of her life.
Ami is now in remission, although her initial prognosis gave her only a 3% chance of surviving the illness.
"It was very scary," Ami told People of her battle with cancer. "But I never gave up hope."
ACCUSED OF FAKING HER CANCER
When Ami and Billy found out about her illness, they decided to keep the cameras rolling and share her battle against cancer with their audience.
This, combined with the countless doubts that most people have about their lifestyle, prompted some haters to accuse Ami of faking her cancer for the reality show.
However, her doctors released a statement to People confirming the diagnose which read:
"Amora Brown was diagnosed with Stage III non-small cell lung cancer in April 2017. Treatment for her cancer included a four-month course of chemotherapy with radiation. Her disease responded well to the treatment, and, according to her UCLA oncologist Dr. Deborah Wong, she is now in remission."
Talking about her decision to open up in such a personal journey, Ami added:
"Entering that road was so dark, and I was fearful. You hear the words chemo and radiation, and you're staring down that dark road, and I want other people to know that it's petrifying, but you need to keep a little light. I hope they can see that I made it through, and that gives them hope."
GOING THROUGH MANY CHANGES
In the past two years, Ami has seen her family fall apart, grown, and come back together again.
Her eldest son, Matt, is currently living off the pack in California, as he attends a rehabilitation program to deal with alcoholism.
On the other hand, son Noah recently married Rhain Alisha Merrill, and they welcomed their son Elijah on February; while Gabe married Raquell Rose, on January 14 and are currently expecting their first child.
Billy is also facing some hardships.
He suffered seizures and other health setbacks that are the product of his years in Alaska like "a detached muscle in his arm, a torn meniscus, lungs that are 'about gone' after years of pursuing diving without any scuba gear," as People reported.
Despite their struggles, the family is more united than ever and "Alaskan Bush People" was recently renewed for a 10th season.
Please fill in your e-mail so we can share with you our top stories!