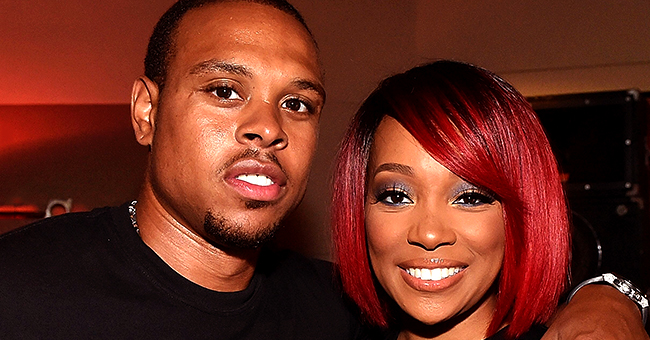 Getty Images
Singer Monica & NBA Star Shannon Brown Had a Sleepover-Themed Party for Laiyah's 6th Birthday
Monica Brown shared images from her daughter, Laiyah's sleepover party celebrating her sixth birthday. Her estranged husband, Shannon Brown was also there to witness the fun-filled occasion.
For Monica Brown's daughter, Laiyah, her sixth birthday celebration didn't need to be a lavish party. All she wanted was a sleepover with her favorite friends. And that's exactly what her mother prepared.
LAIYAH'S UNICORN-THEMED SLEEPOVER PARTY
Monica shared images from Laiyah's sweet sixth which turned out to be not just your regular sleepover. In a clip with the sound bed of Cyndi Lauper's "Girls Just Wanna Have Fun," a dolled up Laiyah is seen entering her home with her guests to celebrate her happy occasion.
Among the invited were Toya Wright and Robert Rushing's daughter, Reign, Iman Schumpert and Teyana Taylor's daughter, Junie, and T.I. and Tiny Harriss' daughter, Heiress. They were treated to some Jacuzzi fun and a tea party complete with unicorn-themed food, cake, and decorations.
"All Laiyah wanted was a sleepover," Monica captioned the clip which she labeled through the hashtag, "#LaiyahsPenthousePlayhouse."
She later shared images of her only child with ex-husband Shannon Brown beaming with happiness in her party. Captured moments from the occasion were likewise included in the slide show and it was clear it was a day to remember.
In a separate post, she featured the preparations made for the party which had unicorns all over. Her caption read,
Happy 'Sweet Six' Birthday, Laiyah. You're the Sweetest Thing I've ever known. Continue to be a leader that's compassionate and caring human that respects others while requiring the same because you are so worthy."
Meanwhile, Shannon who was also at the event shared a photo of a sweet moment between him and his daughter. He also shared other images from the celebration and wrote,
"It was the 3rd of September, the day I'll always remember, that was the day, that my daughter was BORN. It ain't enough characters on here to express what you mean to me @laiyahbrown. I LOVE YOU, I LOVE YOU, I LOVE YOU."
SHANNON AND MONICA'S DIVORCE
Shannon and Monica went through a rough patch earlier this year when Monica filed for divorce after nine years in March. It was reportedly due to the NBA star's philandering ways.
It took a while for Monica to admit that her marriage had fallen apart but when she finally opened up in May in an emotional episode of VH1's "T.I. & Tiny: Friends and Family Hustle," she admitted going through "some rough weeks" in their marriage.
However, she clarified the following month in her interview with Ru Paul that there was no third party involved.
"Luckily, for us, it wasn't another person that was the issue but in the times that I've experienced that, I definitely act out very harshly," she said. "So that part of the growth has been good. Me being hurt repeatedly allowed me to say, 'Okay, how do you deal with hurt?'"
"IT'S REALLY BEEN PEACEFUL"
Months later and Monica and Shannon have managed to maintain their respect for one another. On Father's Day, the singer paid tribute to the former basketball star. She also disclosed on The Wendy Williams Show that "it's really been peaceful" between them.
Monica's main concern in keeping the peace with Shannon is the children. She has two sons with her ex-husband, rapper Rocko who are also close to Shannon.
"They're definitely impacted. In their minds, they're always trying to figure it out — they're always trying to figure out what happened, why, and what the changes may be. So for us, my main focus was to make sure that they were okay," she said in an interview in Sway's Universe.
That being said, it is great to see Monica and Shannon joining forces on their daughter's birthday, a gift no amount of sleepover parties could match.
Please fill in your e-mail so we can share with you our top stories!