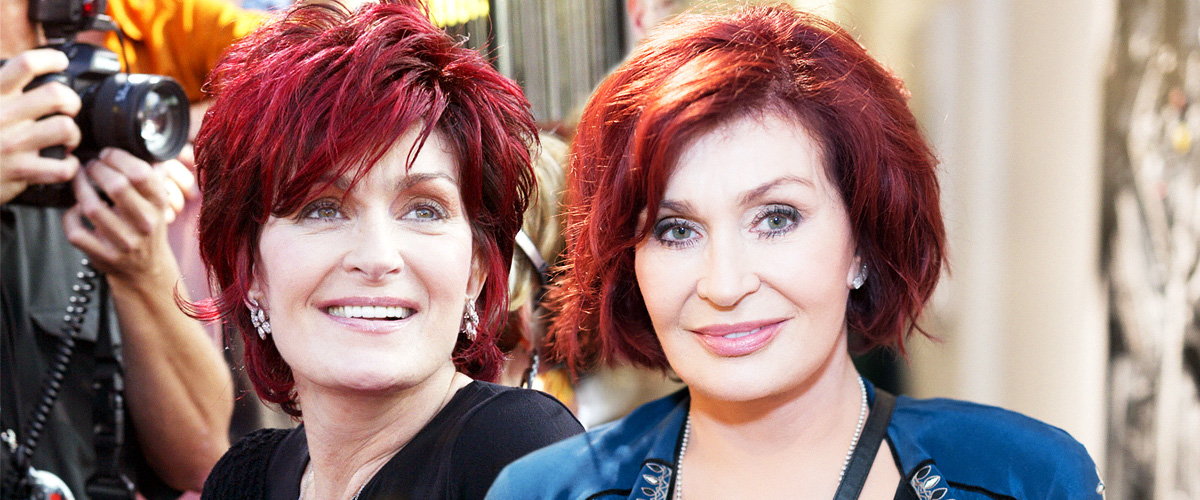 GettyImages
Sharon Osbourne's Fourth Facelift and Some of Her Other Plastic Surgeries
Sharon Osbourne has always been candid about her plastic surgeries and other cosmetic procedures she has undergone to remain beautiful. The "The Talk" co-host recently had her fourth facelift, and she has never looked better.
She's already in her mid-sixties, but Sharon Osbourne doesn't look a day older than 50.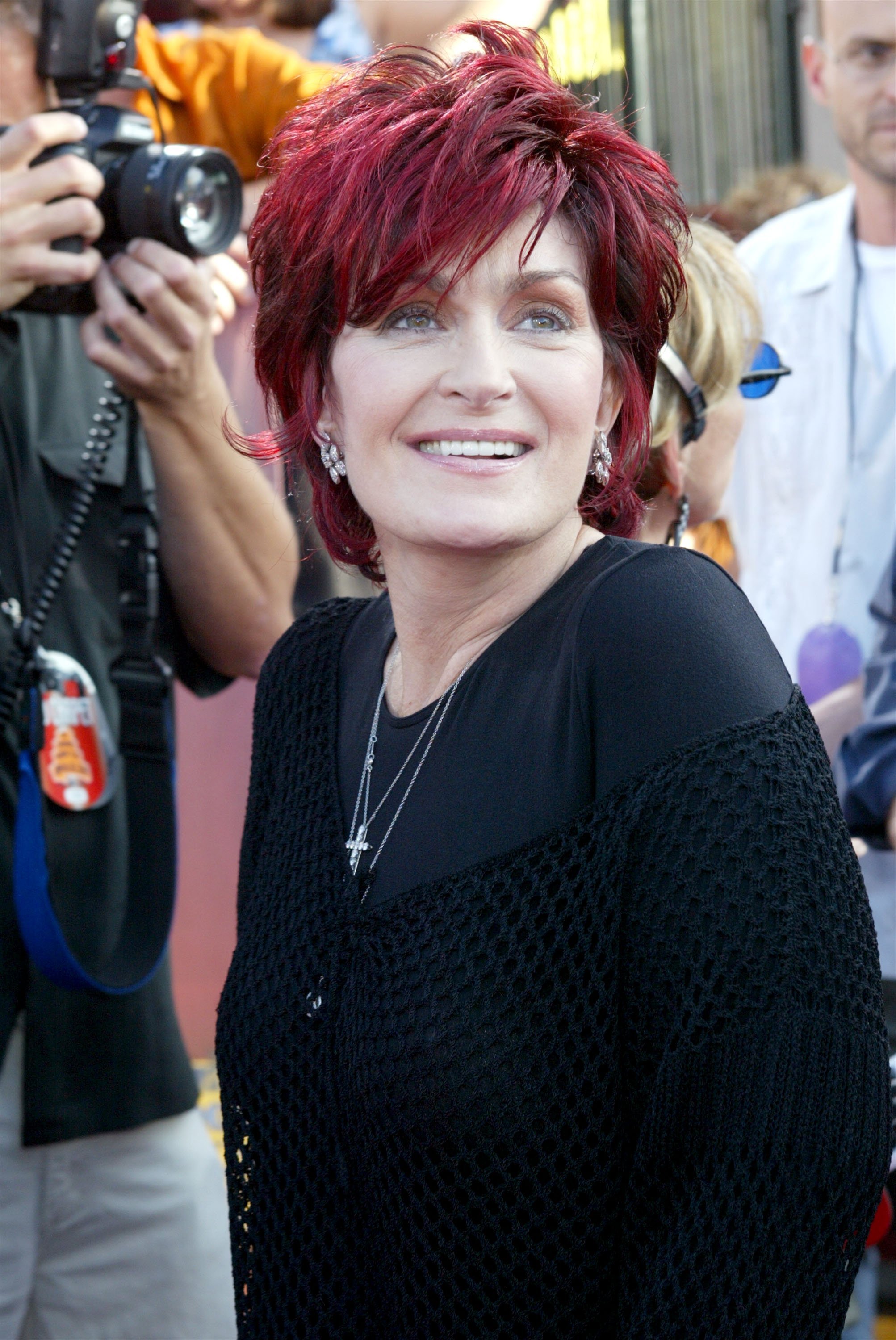 Sharon Osbourne attends the 2002 MTV Movie Awards at The Shrine Auditorium June 1, 2002. | Photo: GettyImages
The matriarch of the Osbourne family has gone under the knife in several occasions, and although she once swore to be "done" with surgeries because she was starting to look "plastic," it seems like she changed her mind.
Here's a list of all the procedures Sharon has gone through in the past decades.
BREAST REDUCTION, ENHANCEMENT, AND MASTECTOMY
According to what she revealed in her book "Unbreakable" in 2014, Sharon's first-ever surgery was a breast reduction and lift in 1978.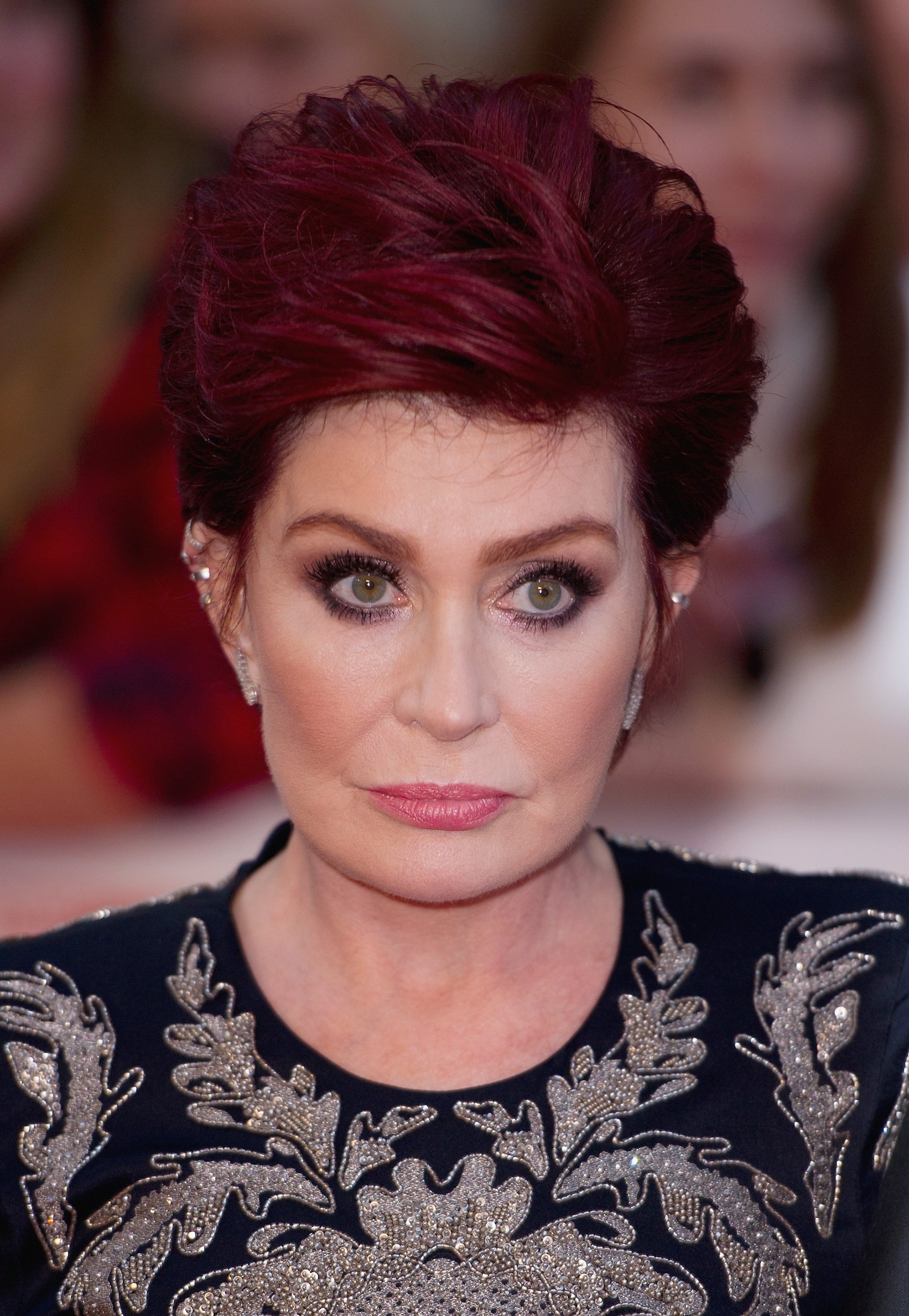 Sharon Osbourne at the Pride of Britain awards on September 28, 2015 | Photo: GettyImages
In the book, Osbourne explained that she always saw herself as "fat, hairy, with little legs and disproportionately large [breasts]."
At some point, Osbourne then turned to breast implants but faced some troubles when one of the pieces burst and went into the wall of her stomach, leaving her breasts uneven.
While running tests to get the work re-done, Osbourne learned from her doctor that she carries a gene that increases the risk of breast cancer.
Having dealt with cancer in the past, Sharon decided to get a preventive double mastectomy and reconstructive surgery afterward.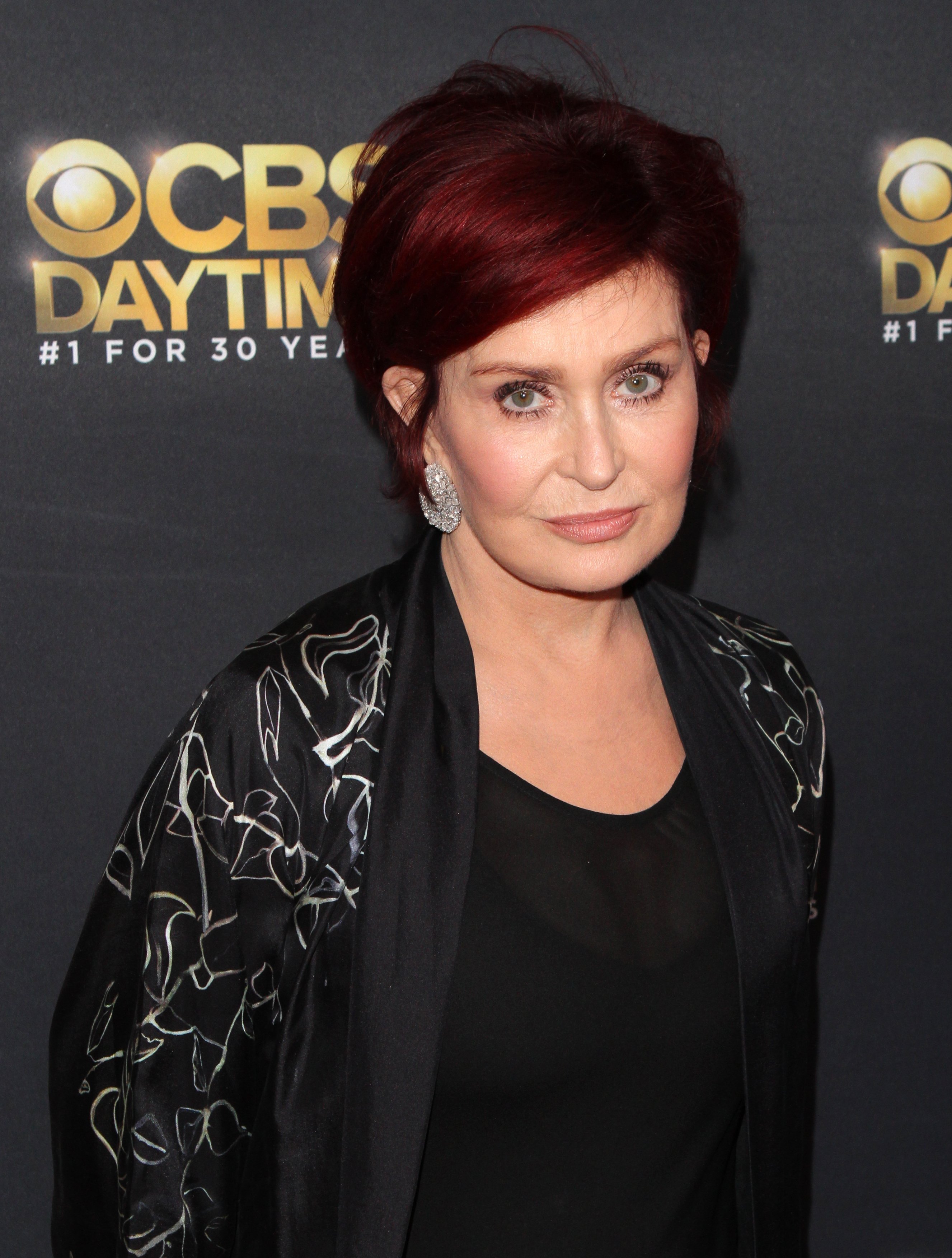 Sharon Osbourne attends the CBS Daytime Emmy after party on April 30, 2017. | Photo: GettyImages
"For me, it wasn't a big decision, it was a no-brainer," she said of the mastectomy at the time. "I didn't want to live the rest of my life with that shadow hanging over me. I want to be around for a long time and be a grandmother."
And continued:
"I didn't even think of my breasts in a nostalgic way. I just wanted to be able to live my life without that fear all the time."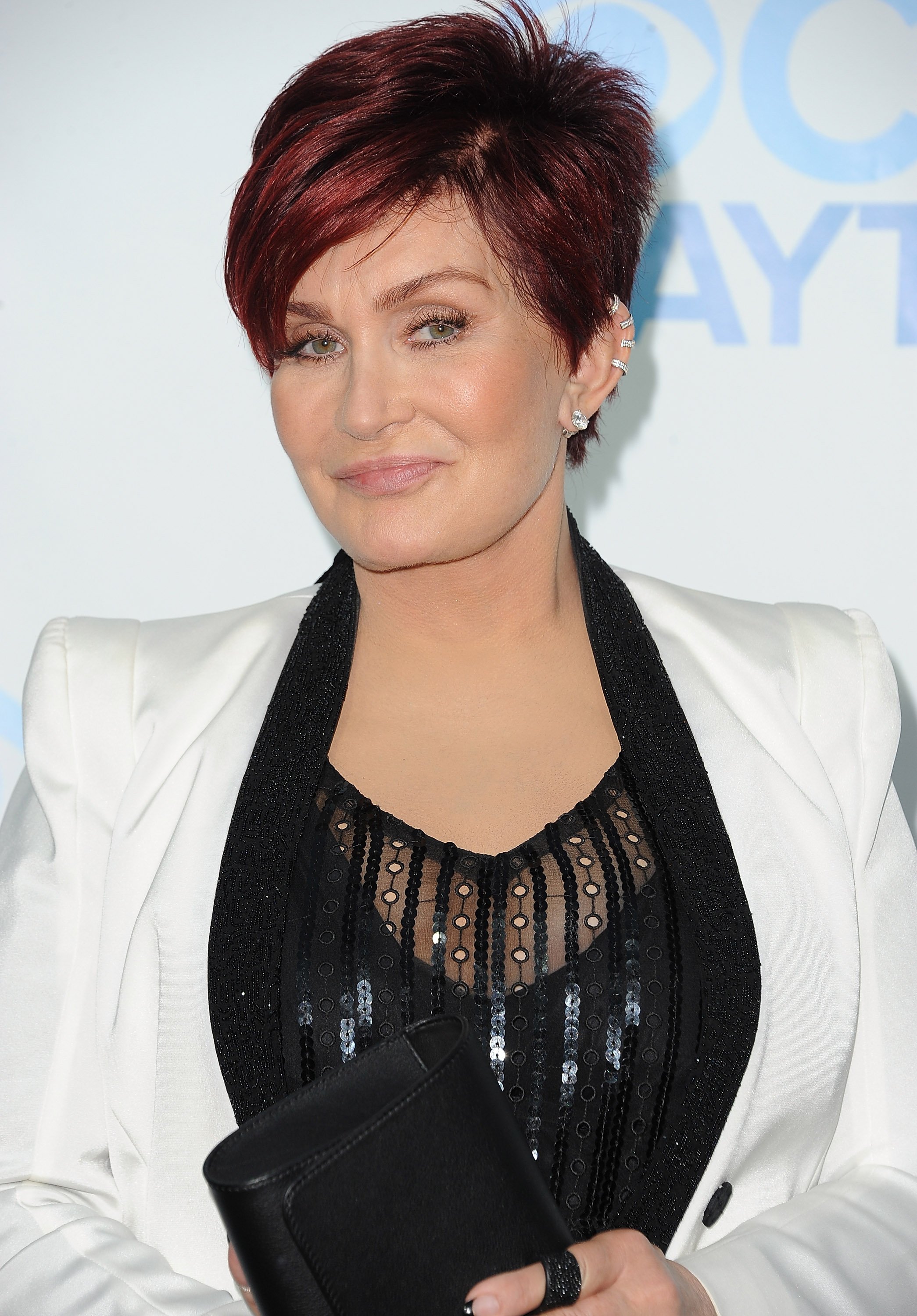 Sharon Osbourne attends the 41st Annual Daytime Emmy Awards CBS after party on June 22, 2014. | Photo: GettyImages
LAP-BAND WEIGHT LOSS SURGERY
Following that surgery, Sharon had gastric bypass surgery in 1999.
Although she lost more than 100lbs, reaching her desired weight goal, Osbourne would later regret the surgery, as she felt like she was cheating.
"I felt like such a cheat when I had that band on my stomach," she told Entertainment Tonight. "It makes you vomit the whole time. Nothing goes down because it goes out."
Osbourne had the band removed in 2006 and started to follow the Atkins diet to maintain her weight and health in check.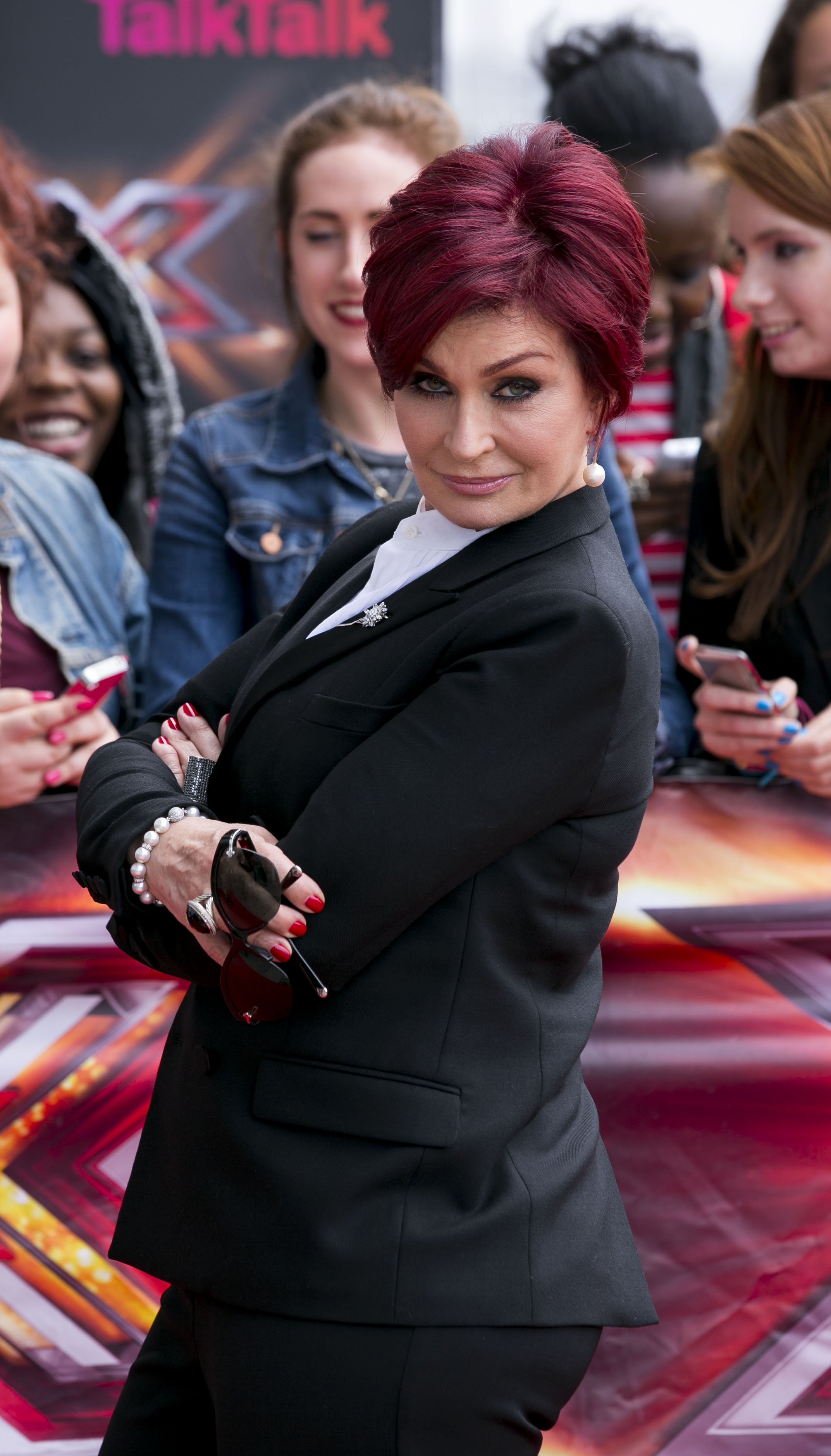 Sharon Osbourne at the London auditions of 'The X Factor' at ExCel on June 19, 2013. | Photo: GettyImages
Her problem, Sharon said, is that she's a food addict.
"I'd be fibbing if I said I don't cheat because I do cheat. I cheat a lot on my diet. We all do," she claimed in 2014. "But I don't guilt myself out because the next day I'll start with my Atkins breakfast sandwich and I'm right back on it."
FACE LIFTS, BOTOX, AND MORE
As of 2016, Osbourne had undergone three facelifts and had also experimented with botox and a procedure called Halo lasering, saying on "The Talk":
"In December and then in February, I had two procedures which are called halo laser. And they laser your whole face. It lifts and tightens the skin, and that's what I have done. No more cutting for me, that is so dated darling. Nobody does that anymore."
Sharon Osbourne attends the Billy Morrison - Aude Somnia Solo Exhibition on September 28, 2017. | Photo: GettyImages
While discussing aging and beauty on the show at the time, Osbourne said that although with age comes wisdom and strength—which makes every woman more beautiful on the inside—you also "get more wrinkles with that beauty."
When co-host Julie Chen told Sharon that she looked "the best you've ever looked in your life," the former "X Factor" judge replied: "Well, I've got my third face right now. Face three and counting."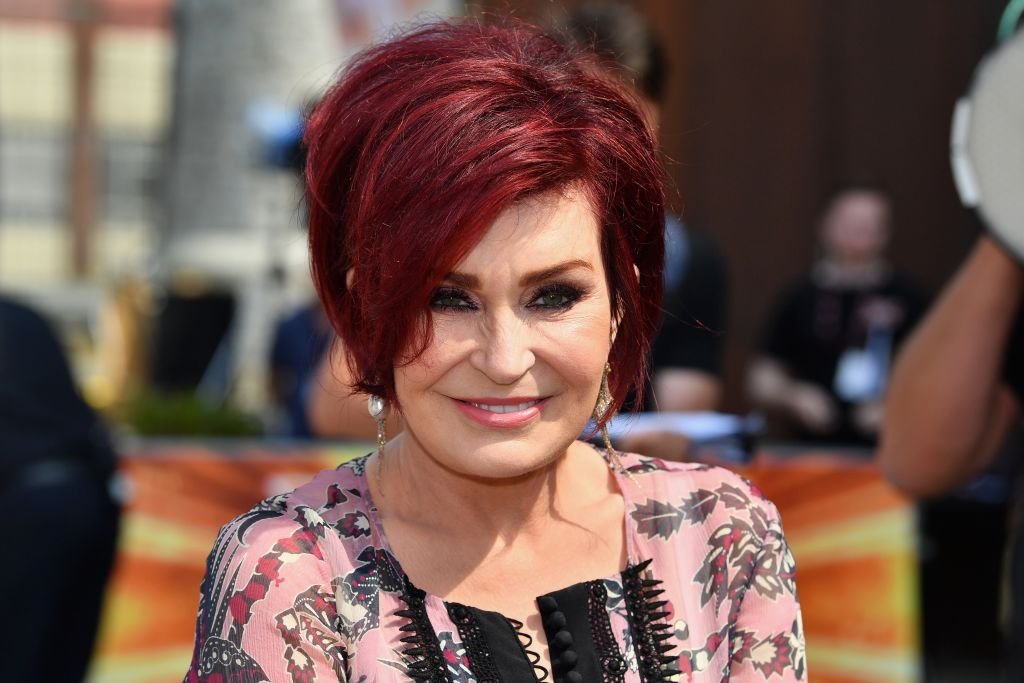 : Sharon Osbourne attends the first day of auditions for the X Factor at The Titanic Hotel on June 20, 2017. | Photo: GettyImages
Last May, Sharon announced on "The Talk" that she had booked her fourth facelift for August.
And earlier this month when the ladies returned for a new season of the daytime talk show, Osbourne was more than proud to show off her "refreshed" look.
"I had my neck done, my jowls. He kind of pulled it from the top of my head and put an elastic band in it,'' Osbourne explained. "But everything was just lifted up. So it looks more refreshed."
THE MOST PAINFUL PROCEDURE
In 2013, Osbourne said on "The Graham Norton Show" that she had a lot of work done to maintain her youthful appearance. And when asked by the host what was the more painful experience, Sharon shocked everyone saying:
"Having my vagina tightened. It was just excruciating."
Collin Farrell, who was also a guest on the show, wanted to know what the surgery entailed, prompting Sharon to hug him as she said: "I'll show you later."
Sharon also said on a visit to Dr. Phil that she had her arms and legs lifted, a tummy tuck, a bum lift and implants, and cheek implants.
"There's not much I haven't had tweaked, stretched, peeled, lasered, veneered, enhanced or removed altogether," Sharon wrote in her book.
"I don't think I'm as bad as some women - like Jocelyn 'Bride of' Wildenstein," she said referring to a woman who has gone under dozens of surgeries to adapt a feline-like look. Adding:
"But I had definitely fallen into the trap of thinking I looked ok without frown or laughter lines, not realizing that the minute you start talking or trying to smile, you look like an alien that's lost contact with the mother ship."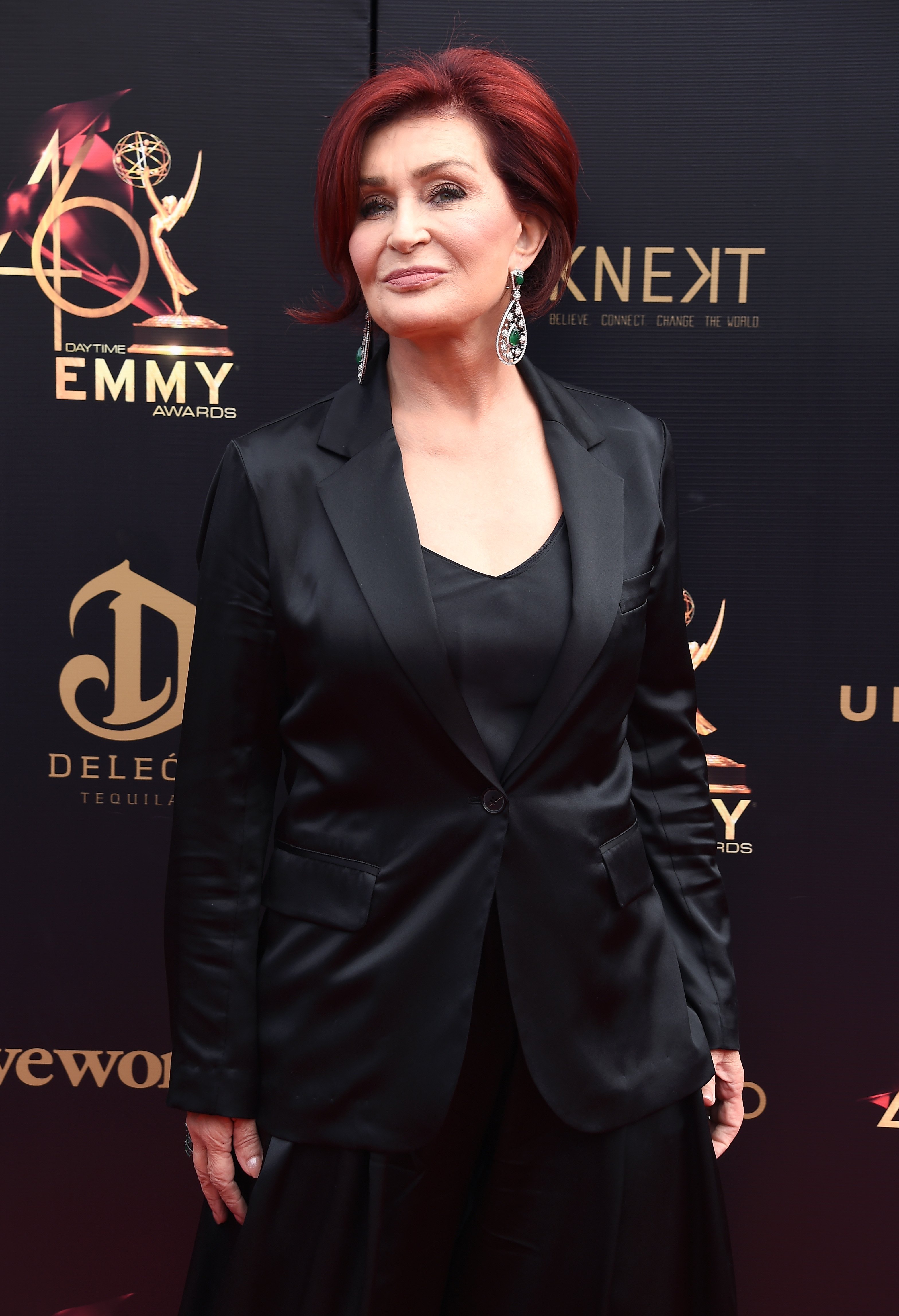 Sharon Osbourne at the 46th annual Daytime Emmy Awards on May 05, 2019. | Photo: GettyImages
Although Osbourne relies on plastic surgeries to look good, fans appreciate her honesty about it.
In an industry where the norm is to deny having work done and getting outraged at the mere suggestion of plastic surgery, Sharon tell-it-like-it-is attitude is a gush of fresh air.
Please fill in your e-mail so we can share with you our top stories!
The information in this article is not intended or implied to be a substitute for professional medical advice, diagnosis or treatment. All content, including text, and images contained on news.AmoMama.com, or available through news.AmoMama.com is for general information purposes only. news.AmoMama.com does not take responsibility for any action taken as a result of reading this article. Before undertaking any course of treatment please consult with your healthcare provider.