Sylvester Stallone Bumps Fists with 'Rocky' Rival Dolph Lundgren at 'One Night: Joshua vs Ruiz' Premiere
Sylvester Stallone and Dolph Lundgren put their fists up for all the right reasons as they attended the premiere of a boxing documentary series together. 
The on-screen rivals proved that they're good friends in real life while smiling together for the premiere of "One Night: Joshua vs. Ruiz" in Los Angeles.
The Thursday event also saw MMA fighter Tito Ortiz and boxing legends Sugar Ray Leonard and Evander Holyfield in attendance. Photos are found below.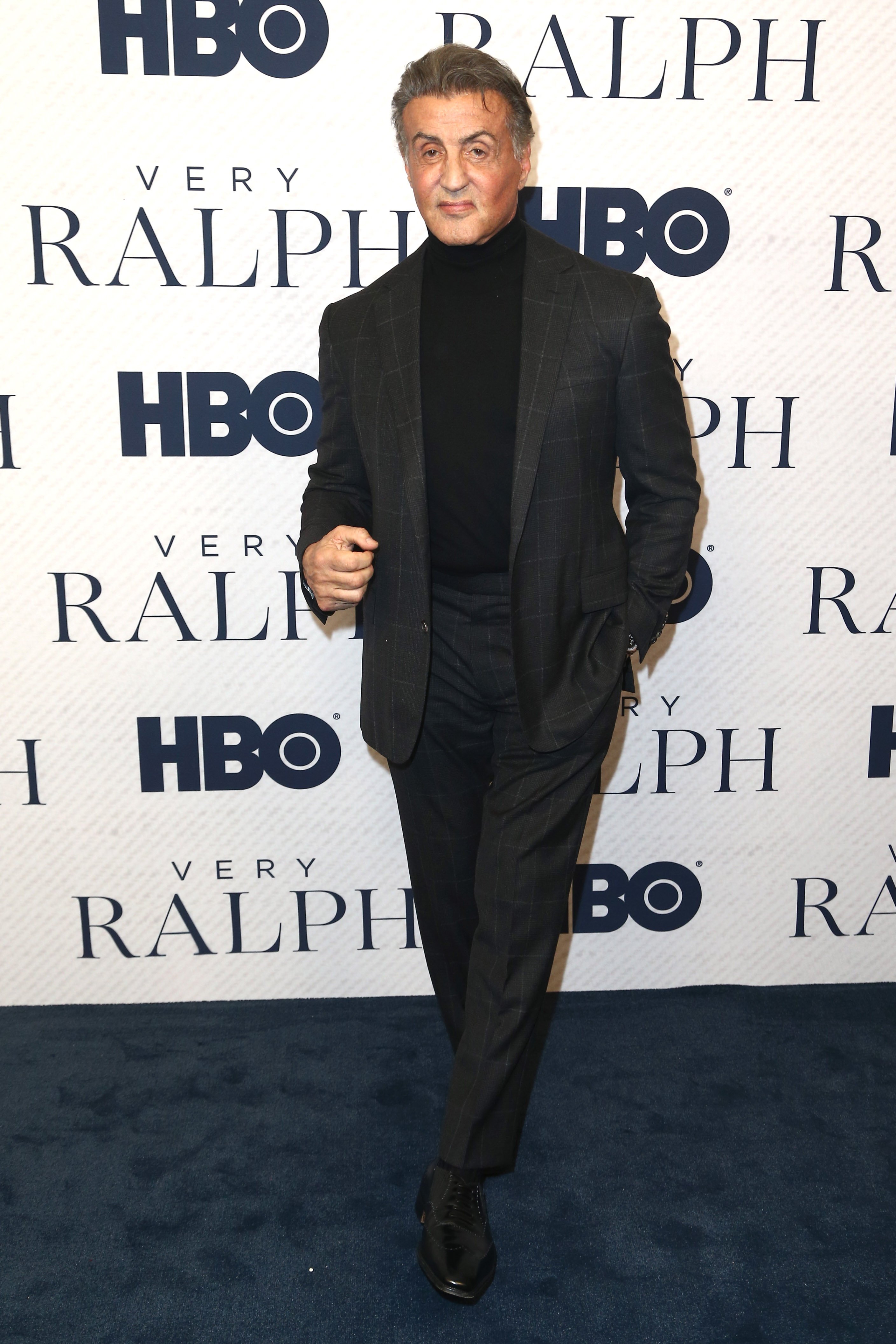 Stallone, 73, went for a black leather jacket over a matching t-shirt and jeans for the occasion. Lundgren, 62, looked more dressed up in a grey suit and turtleneck sweater with a pocketed purple handkerchief. 
The two men played Rocky Balboa and Ivan Drago respectively in 1985's "Rocky IV." They reprised their roles in 2018's "Creed II." Stallone is the executive producer of the new boxing documentary.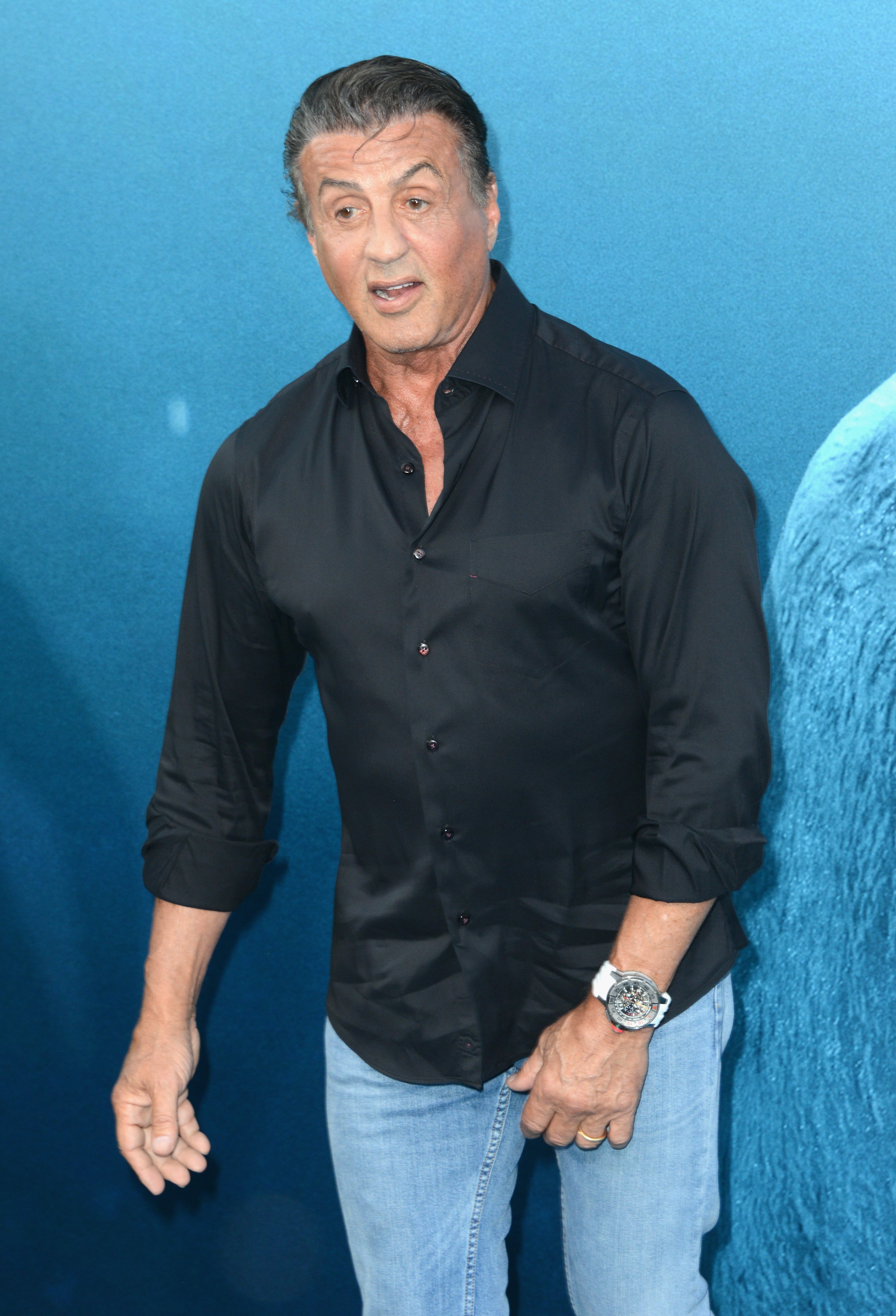 He and Lundgren, who came to support, posed together with their right fists up, representing their favorite sport. They did it again with the other attendees for another photo op. 
Stallone's wife Jennifer Flavin, 51, also joined him on the red carpet. The slender brunette dressed in sync with her husband wearing a black leather jacket and matching pants.
She wore a cream turtleneck underneath and styled her hair in a half-up-half-down 'do. Director Deirdre Fenton also donned black for the night while Fox Sports exec Jamie Horowitz showed up in grey. 
The documentary portrays the story of real-life boxing professionals Anthony Joshua and Andy Ruiz Jr., who battled it out this June at the Madison Square Garden in an epic showdown.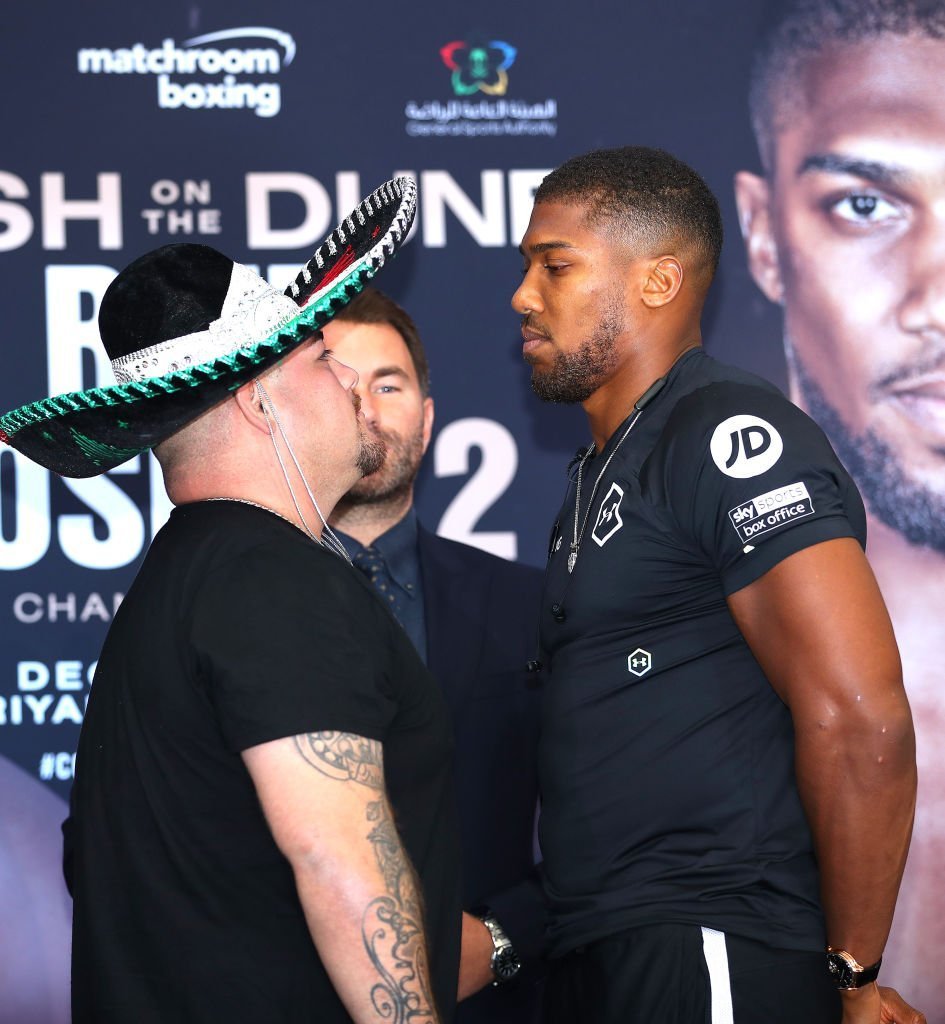 As a result, Ruiz Jr. stole the World Boxing Association, World Boxing Organization, and the International Boxing Federation titles. The pair are set to have a rematch in Saudi Arabia on December 7. 
Stallone's red carpet appearance comes after his recent denial that he once fought Richard Gere over Princess Diana. Elton John made the claim in his new memoir.
The "Rambo" star addressed the allegations when a fan asked him about it underneath an Instagram post. Stallone said the claims were totally false and were just to get sales. 
The father-of-five received over 4,000 likes for his response and seems to have moved on from the accusation. His film, which released last week, is holding his attention for now.