Jamie Otis and Doug Hehner's Love Story — From 'Married at First Sight' to Welcoming Two Kids
Jamie Otis and Doug Hehner's love story is one of the most unusual, and a surprise outcome of a reality show.
Married in haste, repent at leisure, or so the old adage goes -- but in Jamie Otis and Doug Hehner's case, haste was the name of the game.
The couple met on the reality show "Married at First Sight," so love wasn't exactly what brought them together. In fact, Jamie would later confess she didn't fancy Doug at all...
Jamie who revealed that she'd been in emotionally abusive relationships before, found in Doug a man who was supportive, loving, and gentle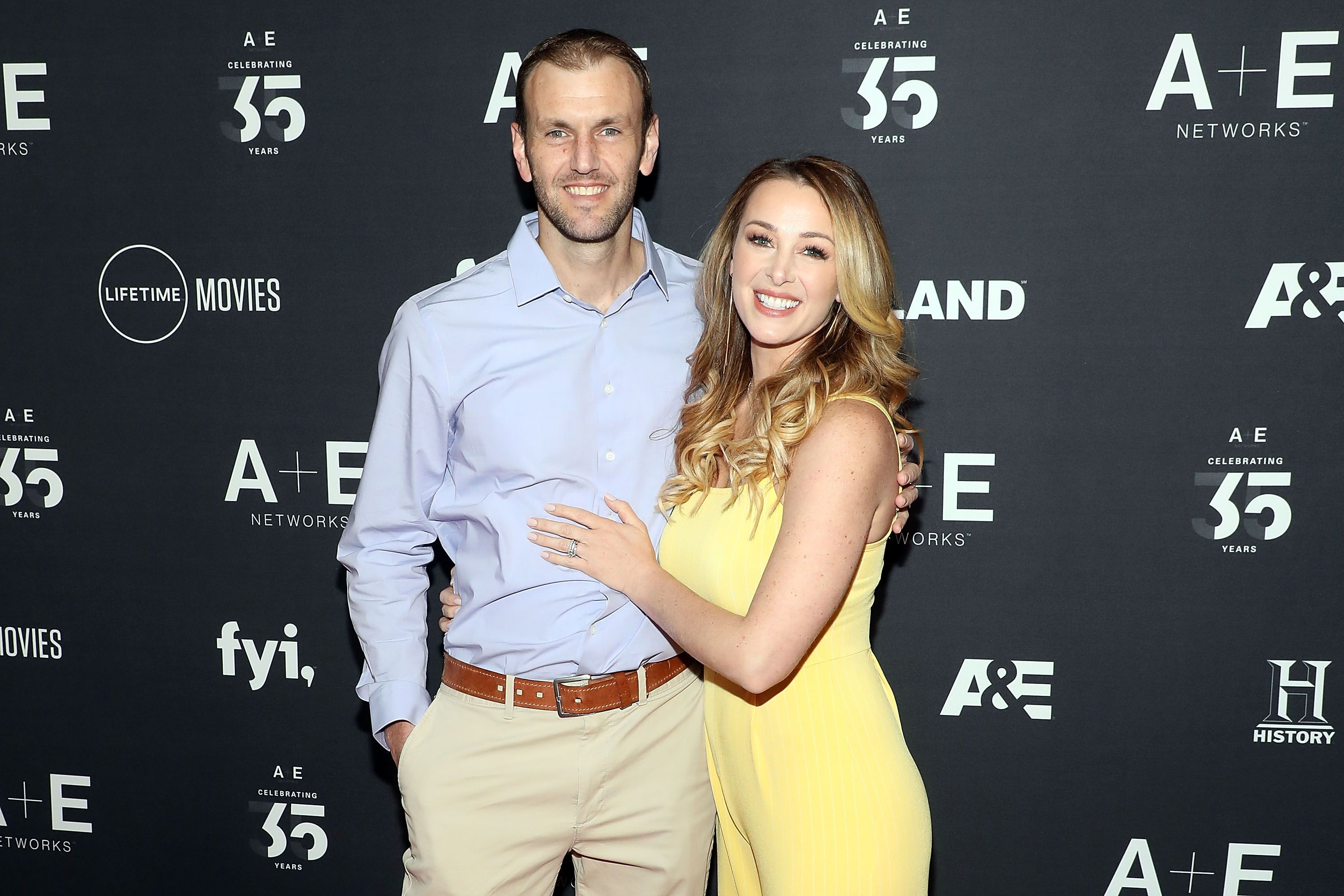 MEETING AT THE ALTAR
Jamie and Doug took part in the first season of the show in 2014. The participants agreed to marry someone chosen for them by a team consisting of a clinical psychologist, a sexologist, a sociologist, and a chaplain.  
The couple, who met for the first time at the altar, spent their first night together, and went on honeymoon. They would then spend 8 weeks living together before deciding to stay married or divorce.
JAMIE OTIS' SEARCH FOR LOVE
"Married At First SIght" wasn't Jamie's first attempt at finding love on reality TV. In appeared on season 16 of "The Bachelor," in 2012, but hadn't made it through to the final. Sexologist Dr. Logan Levkoff revealed:
"Before I met Jamie, I said 'I don't want to meet her. I don't want someone who's ever been on reality TV before. This is not that.' "
But Jamie's sweet disposition and her sincerity won Levkoff over completely, and by the end of the interview, he was a fan. He admitted:
"I was very cynical going into it, and I fell madly in love with her. I looked at the rest of the team (...) We really believed she wanted to find love." 
MEETING DOUG HEHNER
Jamie's first impression of Doug was not love at first sight, alas. On the contrary, she was sure the team had made a mistake. She didn't feel attracted to the man she was about to marry. She revealed:
"Obviously I wasn't like 'What a knockout!' … I just happened to be not attracted to the guy."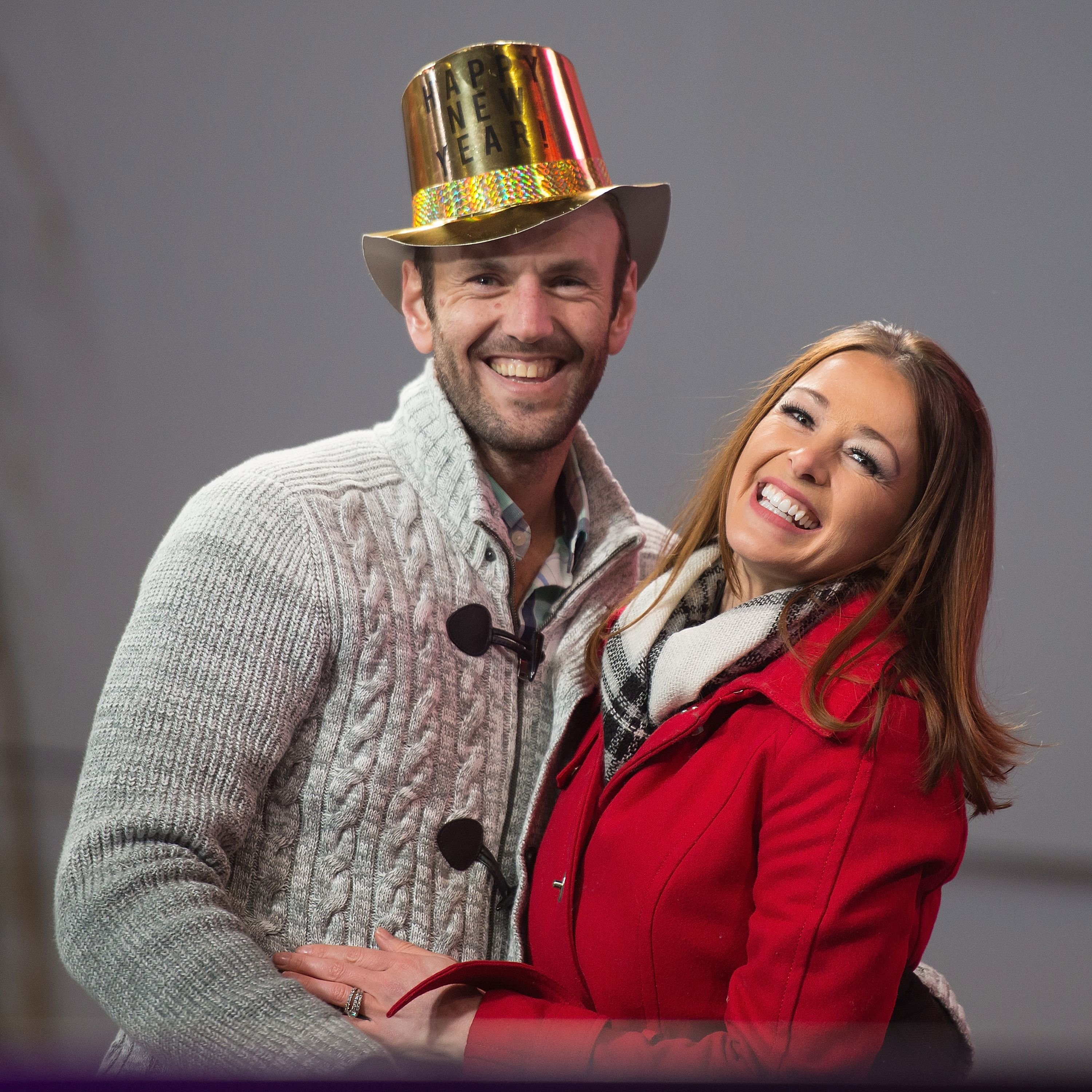 Jamie's feelings made fo an awkward honeymoon. Doug, who was most definitely attracted to the pretty blonde who happened to be his wife, went through some difficulties winning her over. Jamie confessed:
"Since I felt completely uncomfortable even being around my husband for the first couple days. I wouldn't let him hold my hand!"
BECOMING FRIENDS
Doug grew on her, Jamie admitted, and soon they became friends. Jamie who revealed that she'd been in emotionally abusive relationships before, found in Doug a man who was supportive, loving, and gentle -- and she fell in love.
THE DECISION
At the end of the 8 weeks of marriage, Jamie and Doug made the decision to stay married, and give the relationship a chance to become a real marriage. The thought process changed, Doug explained:
"(...) from whether or not I could see myself spending the rest of my life with Jamie, to not being able to imagine spending the rest of my life with anyone other than Jamie."
THE FIRST YEAR
The couple's first year was as eventful and as difficult as first years usually are -- whether a couple has known each other a lifetime, or a week. Doug explained:
"The biggest adjustment, in my opinion, was getting used to the fact that each decision that gets made is now a family decision."
Giving up their independence, and committing to each other on every level was the greatest challenge, making decisions that took into account another person's wants and needs. 
THE PROPOSAL
A year after they were married Doug stunned his wife by getting down on one knee, and asking for her hand in marriage. Doug explained:
"I always wanted to get down on one knee and propose to the person that I want to spend the rest of my life with."
He did and she said "Yes." A year after they first met at their own wedding, Jamie and Doug renewed their vows. The once reluctant Jamie said:
"Our journey began a year ago when we said 'I do' as strangers at the altar. What I didn't know then was that I just met the most amazing, kind, patient, and handsome man."
In a moving gesture, Jamie handed Doug a tiny box. Inside was a slip of paper with her name on it, her new name: Jamie Nicole Hehner. Jamie said:
"At the very end of all the gifts, I handed it to him and said, 'I have this one last gift. He cried. I cried.' "
A JOYOUS ANNOUNCEMENT
Two months after their 1st year anniversary and their vow renewal, Jodie and Doug announced that they were expecting their first child. But the happiness dissolved into heartbreak when the pregnancy ended in a miscarriage.
FACING THE PAIN
It was a harsh blow for Jamie and Doug. Jamie had been 4 months along in her pregnancy and had waited the prescribed time to announce her son Johnathan's imminent arrival. She mourned her son on social media:
"Not a day goes by that I don't wake up thinking of you, Baby Hehner. I know I have to get back to 'normal life' but I just don't know how to."
A NEW BEGINNING
Then, at around the time Jamie would have been preparing to welcome her son if the pregnancy had progressed normally, something extraordinary happened. Jamie discovered that she was expecting again.
Jamie was understandably fearful of losing the baby throughout the pregnancy, but everything went according to "plan." On August 22, 2017, they welcomed their daughter Henley Grace Hehner.
IT'S A BOY
It looked as if the Hehners had turned a corner, but then in January 2019 Jamie lost another baby -- second loss the couple soldiered through.
But the same year, Jamie fell pregnant once again, and this time all went well. On  May 13, 2020, Jamie, Doug and Henley welcomed tiny Hendrix Douglas into the family.
The marriage that started on a reality show survived the tests and tribulations of real life, and Jamie and Doug now have what they always dreamed of: a happy family.