Remembering Princess Diana & Prince Charles' Royal Wedding from 39 Years Ago — 7 Interesting Facts
On July 29, 1981, Princess Diana and her fiancé Prince Charles got married at St. Paul's Cathedral. Their marriage never lasted but the day was special nonetheless with a special guest who was destined to take Charles away from Diana.
On July 29, 2020, Princess Diana, aged 20-then, and Prince Charles would have been married for 39 years. That's if she hadn't found someone else and she hadn't died.
To honor the day of their wedding, we've compiled seven facts about their nuptials.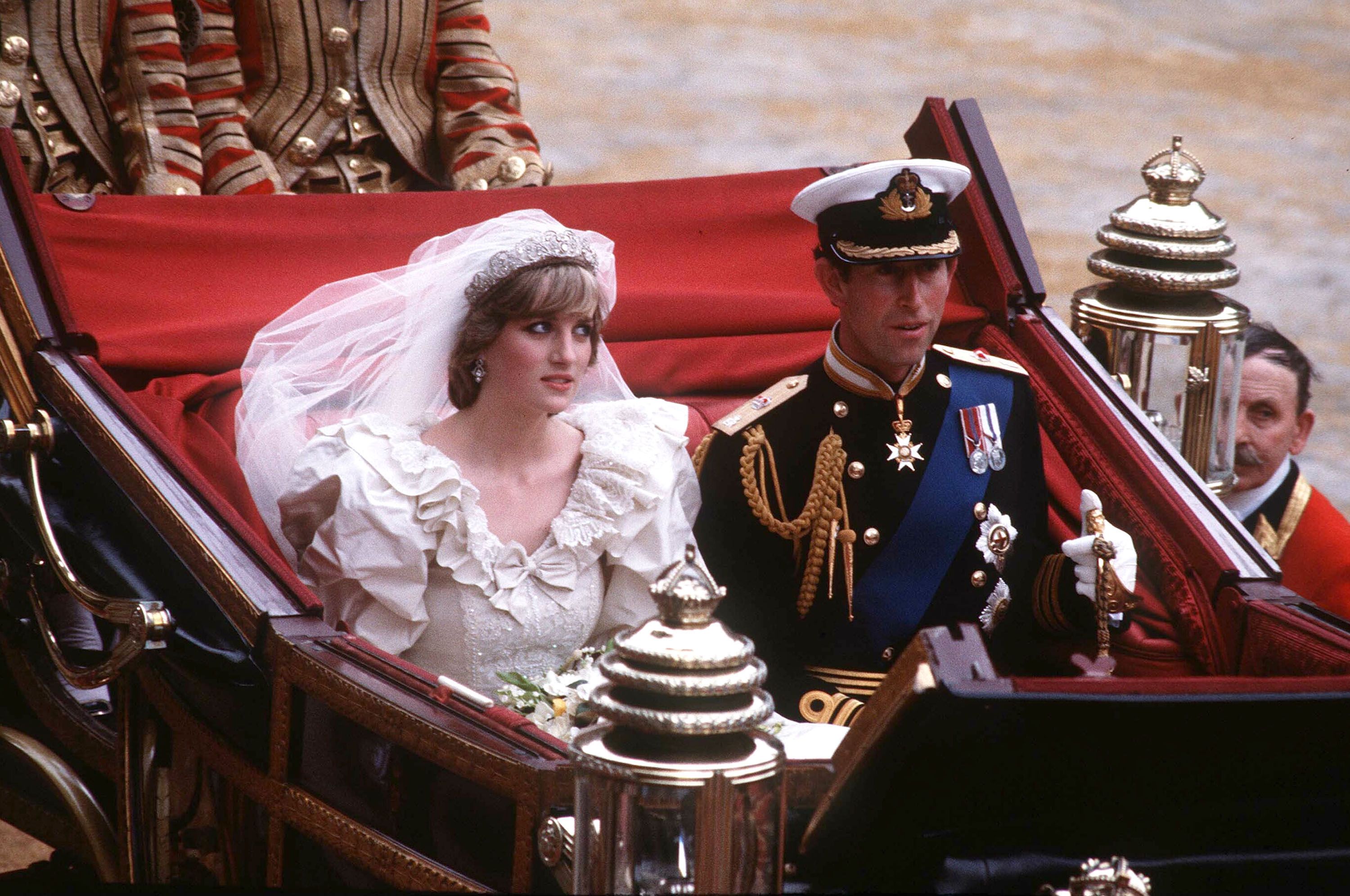 1. LOSING WEIGHT BEFORE WEDDING
Diana had a 23-inch waist from her previous 26- to 27-inch on her wedding day. Her wedding dress designer, Elizabeth Emanuel noted how this was normal for brides but the cause of the weight loss was actually concerning.
In Andrew Morton's book, "Diana: Her True Story – in Her Own Words," the People's Princess allegedly confessed that she had suffered from bulimia the week after she got engaged. It took her nearly a decade to overcome the illness and be comfortable with her body.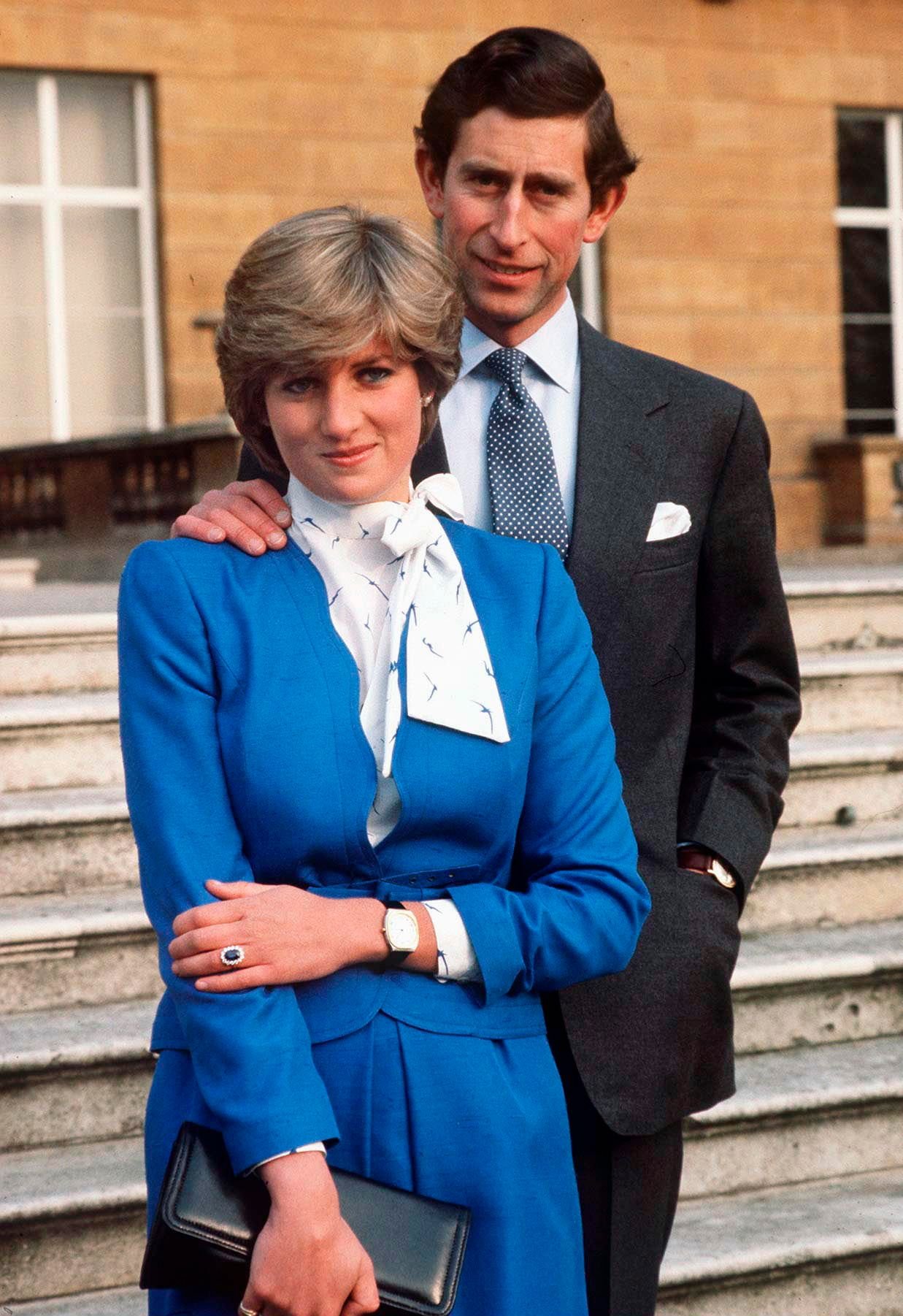 2. A WEDDING DRESS MISHAP
The perfume Diana wore on her wedding day was Quelques Fleurs. Barbara Daly, her makeup artist, shared how the royal accidentally spilled some perfume on her wedding dress while trying to dab some on her wrists.
Daly ended up advising the Princess to hold the perfume spot on her dress in her hand to cover the spill.
3. HER GOOD LUCK CHARM
Her wedding dress had a good luck charm hidden in it. The Princess hid a horseshoe trinket that was studded with 18-carat gold and white diamonds.
Her dress featured puffy sleeves with floating silk, a 25-foot taffeta train, a nipped waist, and antique lace "embroidered with pearls and sequins."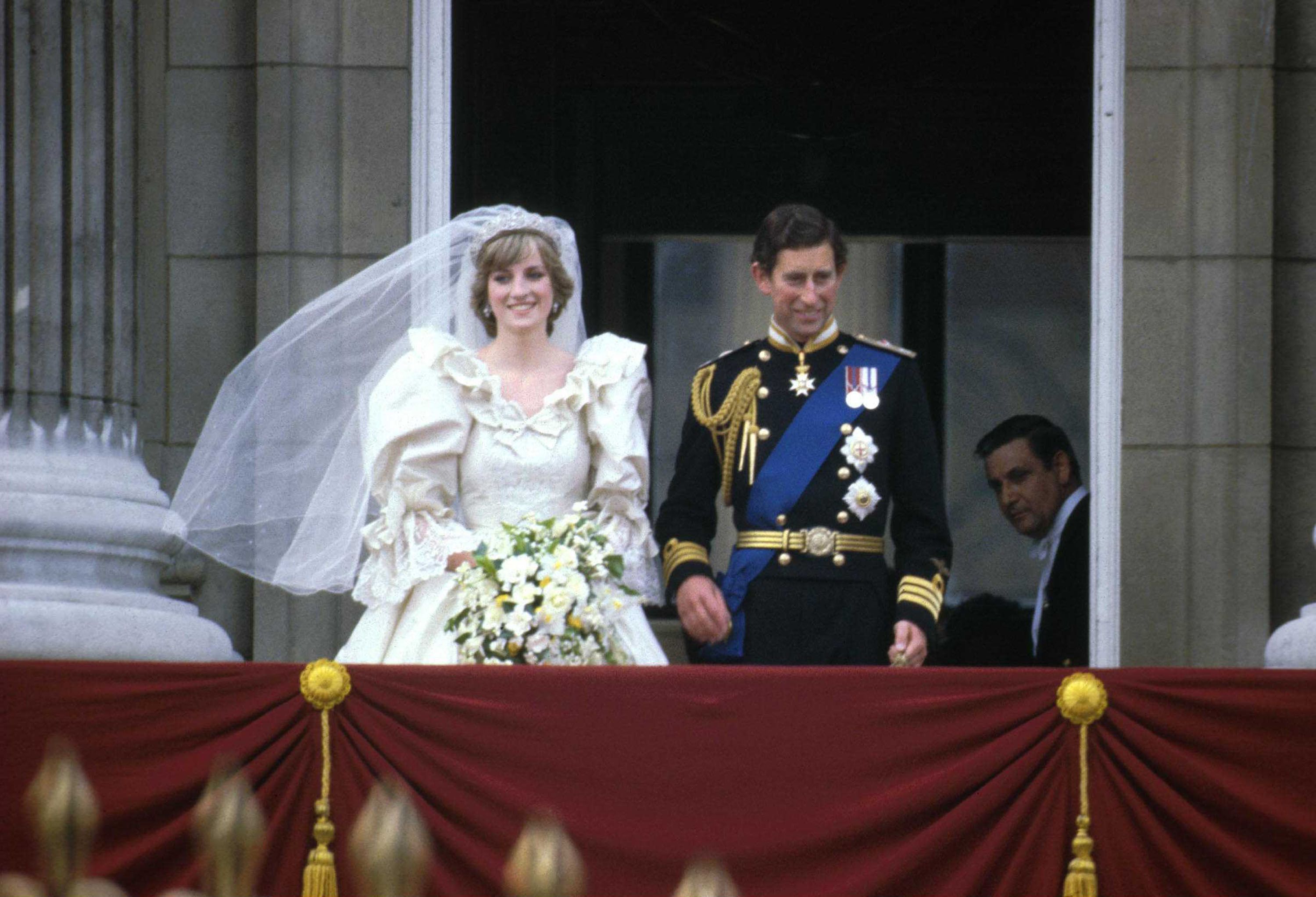 4. A WORD WITH THE BRIDESMAIDS
Charles' goddaughter, India Hicks, and Diana's niece, Sarah Armstrong-Jones, tasked with guiding Diana's 25-foot-long wedding dress train down the aisle. Knowing it would be a difficult job the People's Princess suggested that the two girls "Do your best."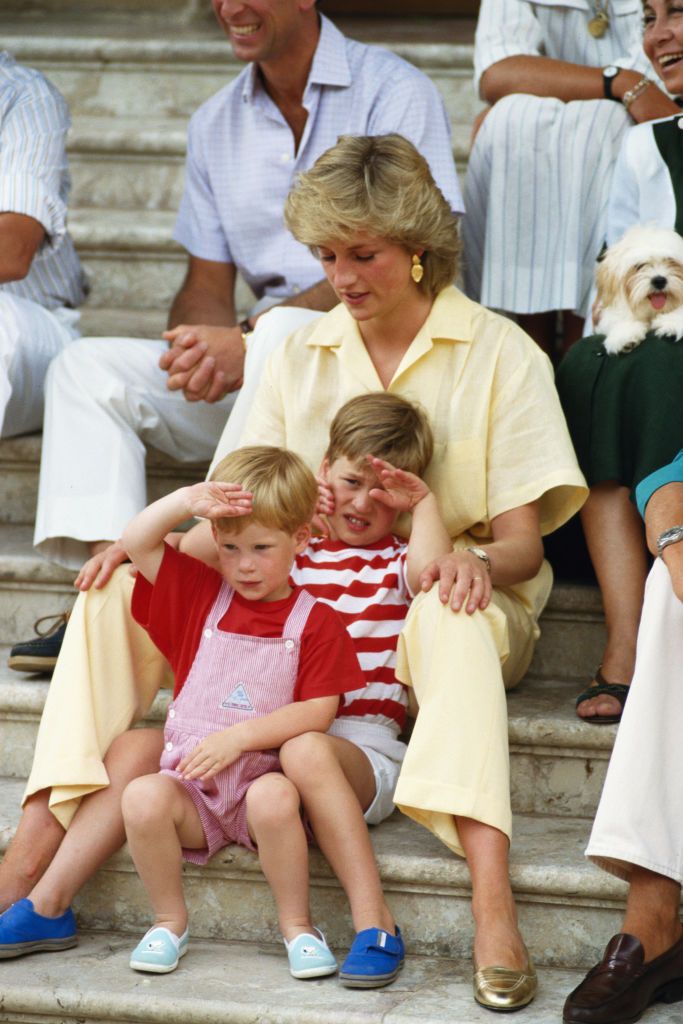 5. THE BOUQUETS
After the Queen lost her bouquet of flowers during her wedding she started a tradition of having two identical bouquets on the wedding day. This was the case during Diana's wedding.
Florist David Longman delivered the first one at 8 a.m. at Buckingham Palace. By the time he arrived with the second bouquet the wedding had already been completed and it wasn't needed.
6. DIANA GOT NERVOUS
Understandably, the Princess got nervous while saying her wedding vows to Prince Charles Philip Arthur George. She allegedly made a mistake by calling him "Philip Charles" instead of "Charles Philip."
7. CHARLES' EX ATTENDED WEDDING
Before dating Diana, Charles was seeing Camilla Parker Bowles. Even though she was his ex, Charles still invited her to his wedding to Diana and she attended.
She was married to Andrew Parker Bowles at the time but this didn't stop Charles from crying the night before marrying Diana because he was still in love with Camilla. After he married the Princess, he started an affair with his ex and even ended up marrying her.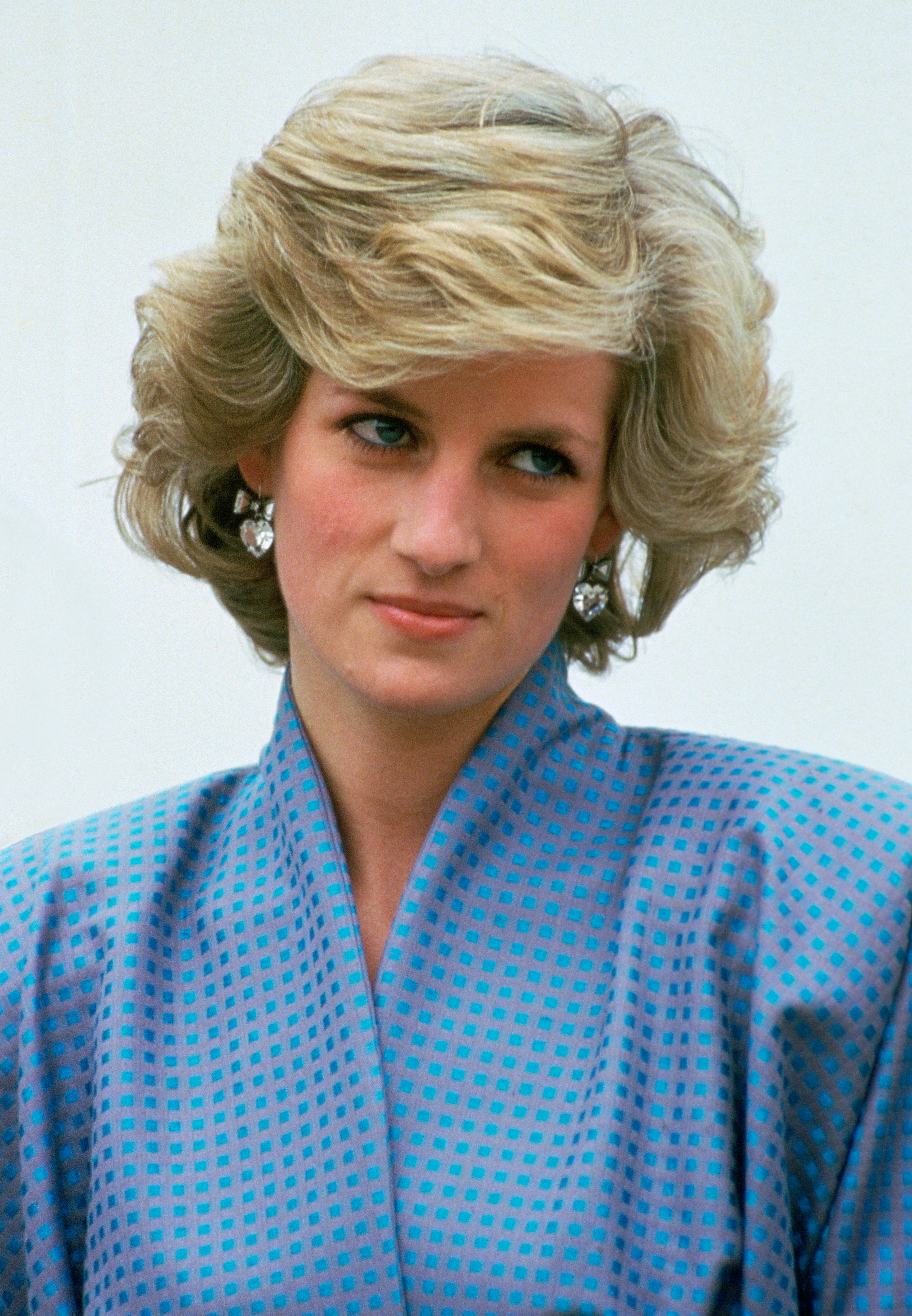 DIANA CHEATED ON CHARLES
For her part, Diana also cheated in their marriage and the pair struggled to come to terms when they finally decided to divorce. One concern the Princess had was that she would lose her children, Princes' William and Harry.
Princess Diana's tragic insight into royal life in devastating letter to pal https://t.co/CiesMKgRXf pic.twitter.com/y7XKQUSTvR

— Mirror Royal (@MirrorRoyal) July 23, 2020
THE PRINCESS' LETTER
In a weird occurrence, a letter written by Princess Diana as she turned 30 has been discovered 29 years after her wedding. In the letter, she mulled over "what the next 10 years will bring."
The note was written a year before her divorce and six years before her death. The letter is now up for auction.
DIANA'S NIECE IS ENGAGED
Talking about weddings, Diana's niece, Lady Amelia, 28, is engaged to her real estate agent boyfriend Greg Mallett. The pair have been together for 11 years, according to Amelia's father Charles Spencer.
Spencer is Diana's younger brother from three other siblings.