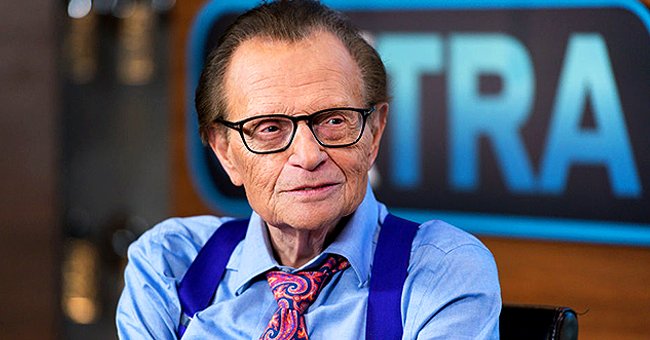 Getty Images
Larry King Was Married 8 Times To 7 Different Women — Glimpse Inside His Relationship Timeline
Television icon and radio hosting legend Larry King, who recently passed away, lived a rich and full life filled with love. Here is a glimpse into his relationships over the years.
The late Larry King, who passed away on January 23, was a man who lived a robust, full, and impactful life. This greatly extended to his love life as well.
After decades of dominating his place in television and 87, the legendary man was married eight times to seven different wives. Please take a look at his relationship timeline.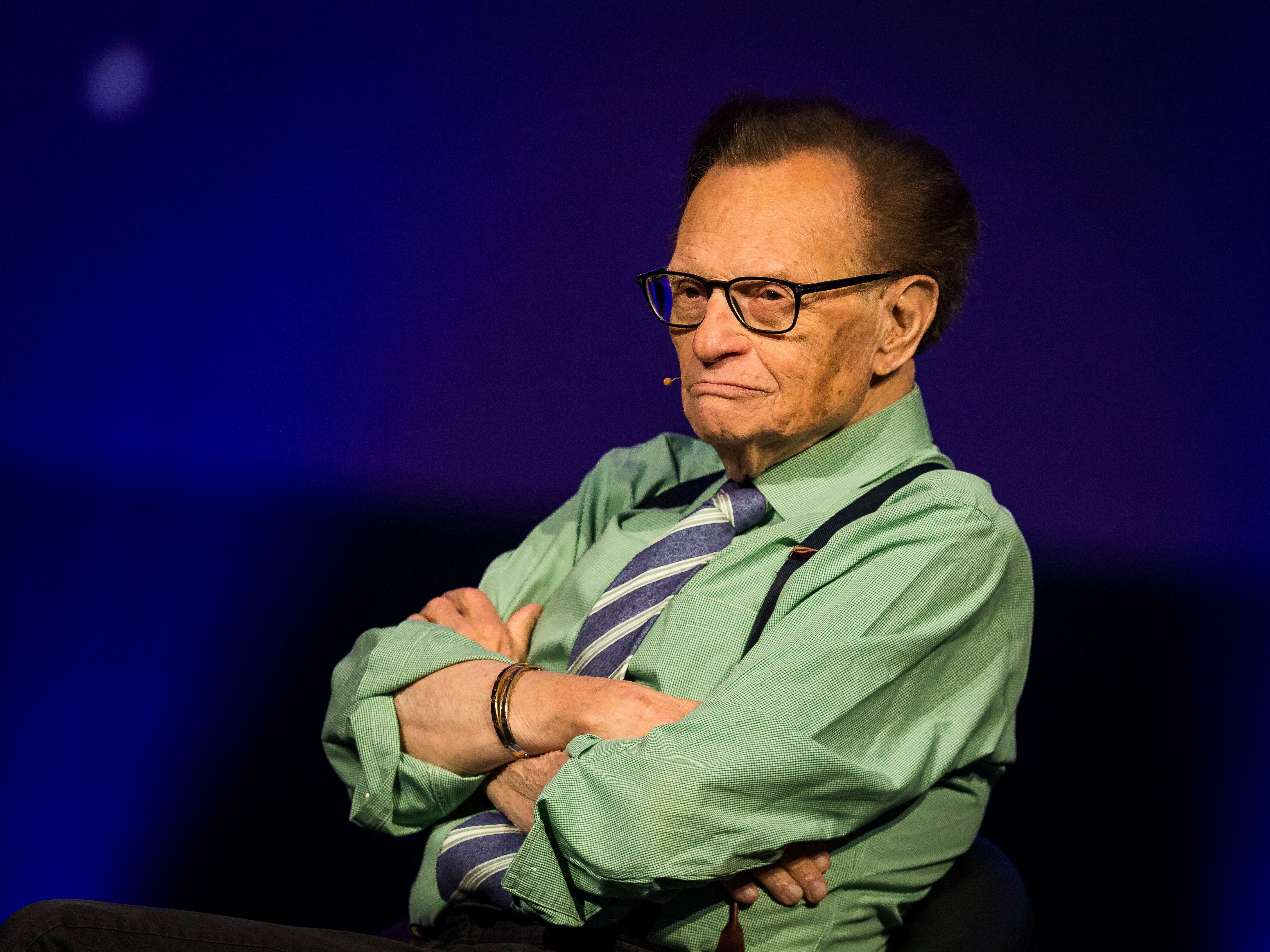 Larry King at the Starmus Festival on June 21, 2017 | Photo: Getty Images
FREDA MILLER: 1952-1953
As many do, King began his love life with his high school sweetheart. At 18, he exchanged vows with his young lover, Freda Miller. However, their parents were allegedly not pleased with the new marital development and had the marriage annulled the following year.
ANNETTE KAYE: 1961
In yet another eventful marital stint, the Late Larry King found love once again in the arms of Annette Kaye in 1961. Although the marriage did not last for up to a year, the former couple welcomed King's first child, Larry Jr., that same year.
King reportedly did not meet Larry Jr. until he was in his 30s. According to reports, Kaye gave birth to their son after they already parted ways.
ALENE AKINS: 1961-1963
Not a man to waste time brooding, King went on to tie the knot with the third of his seven wives, former Playboy Bunny, Alene Akins; they would get married again later in the future. He adopted Akins' son, Andy, during their first marriage.
MICKEY SUTPHIN: 1964 - 1967
Still, a man to find love quickly, King moved on shortly after his 1963 divorce with Akins, and a year after, he said "I do" to Mickey Sutphin, with whom he had a daughter, Kelly. Two years after they were married, she divorced him.
ALENE AKINS: 1968-1971
Ever a man of compassion, King reignited his love with his third wife, Akins. During their second marriage, they welcomed their daughter, Chaia. Sadly, both Chaia and Akins' son, Andy, reportedly died within 23 days of each other in 2020.
In late July 2020, Andy passed away at 65, reportedly after he suddenly suffered a heart attack. Weeks later, Chaia passed away after battling lung cancer at the age of 52. King mourned them publicly on Facebook, reflecting on how great they were.
SHARON LEPORE: 1976-1983
Unlike his habit of quickly falling in love, the television legend had five years between his second marriage to Akins and his next marriage.
In 1976, he married production assistant and teacher Sharon Lepore. However, eternity with wife number five was not in the cards, and they got divorced in 1983.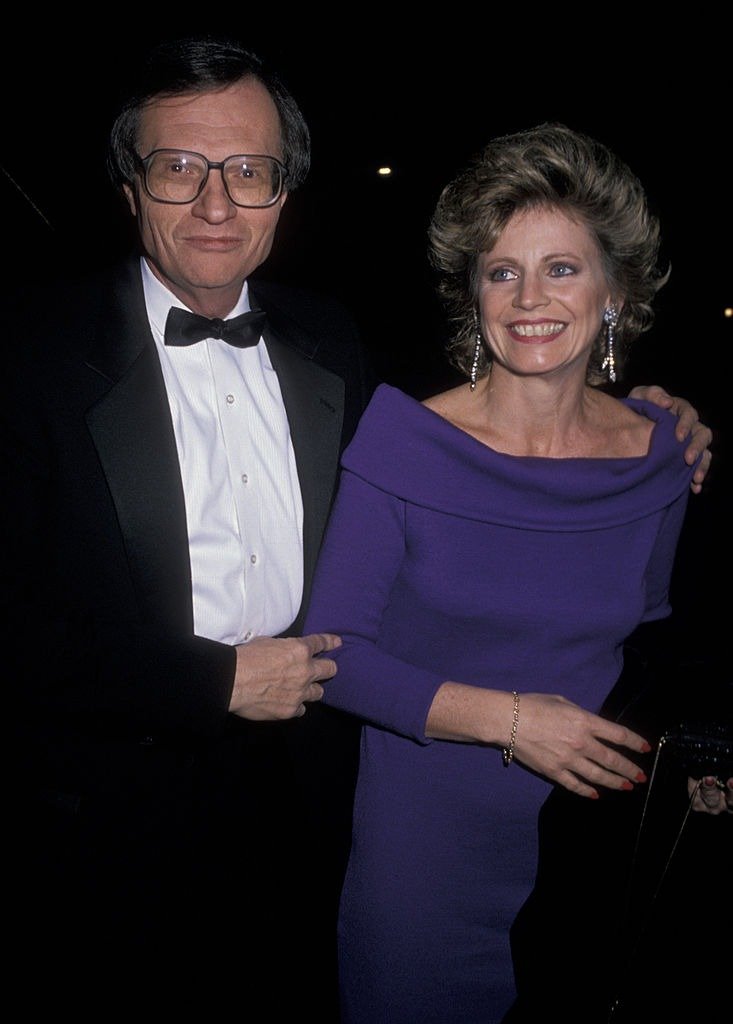 Larry King and Sharon Lepore at Academy of Music's Norman Pattiz Concert Hall Dedication on Feb 21, 1989 | Photo: Getty Images
JULIE ALEXANDER: 1989-1992
Come '89; Julie Alexander captured the heart of King. She became the sixth of King's seven wives after they exchanged vows in Washington. By 1990, asunder had been put between the two love birds, and they separated, only finally divorcing in 1992.
SHAWN SOUTHWICK: 1997-2019
On September 5, 1997, King married his seventh and longest-standing wife, former singer and TV host Shawn Southwick. They had two sons, Cannon and Chance. After decades of a matrimonial union, King filed for divorce in August 2019.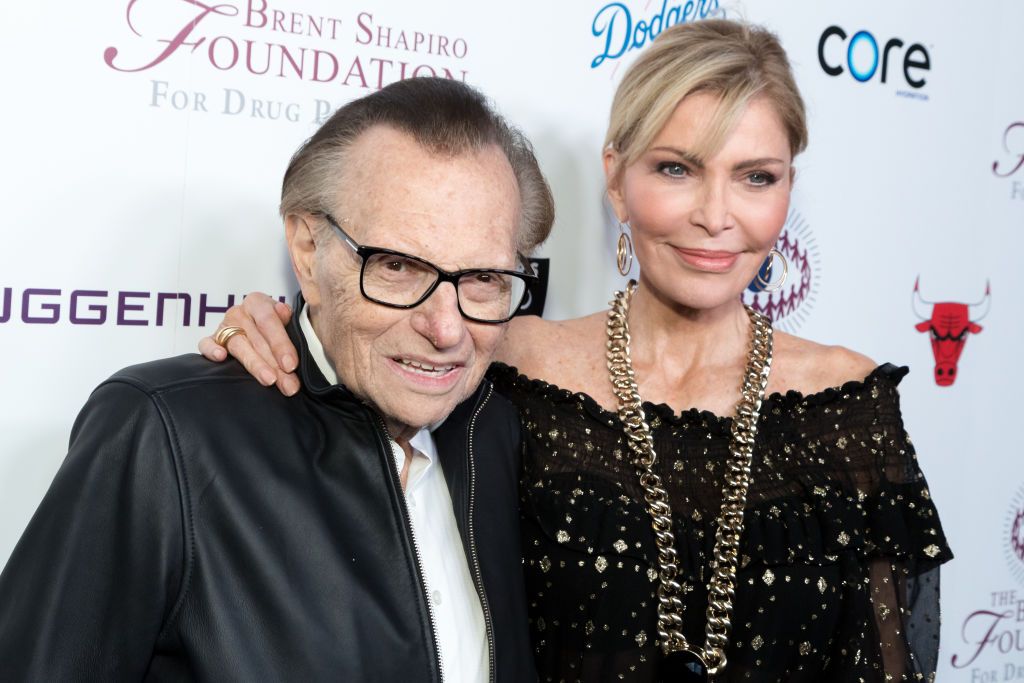 Larry King and Shawn King at The Brent Shapiro Foundation Summer Spectacular on September 7, 2018 | Photo: Getty Images
He cited irreconcilable differences for the reason for the divorce. Theirs was a marriage filled with ups and downs, including many infidelity rumors on both sides plaguing their marriage.
In all, the talk show legend was a grandfather to nine grandkids and a great-grandfather to four great-grandchildren due to his many marriages. Larry King would be greatly missed, a man with many great admirable qualities and a heart easy to love.
Please fill in your e-mail so we can share with you our top stories!