David Bowie's Daughter Lexi Slams Troll for Crude Comment on a Selfie She Posted in a Swimsuit
Although she enjoys living her life in a quiet manner, English singer-songwriter David Bowie's daughter Lexi Jones is not scared to put trolls in their place as she recently did.
Late English singer-songwriter David Bowie's daughter, Lexi, had strong words for a troll who recently criticized the selfie she posted of herself wearing a swimsuit, on her Instastory.
Lexi, who enjoys posting pictures of herself on her Instagram account, shared a picture where she rocked a swimsuit, and someone had a vile comment about it.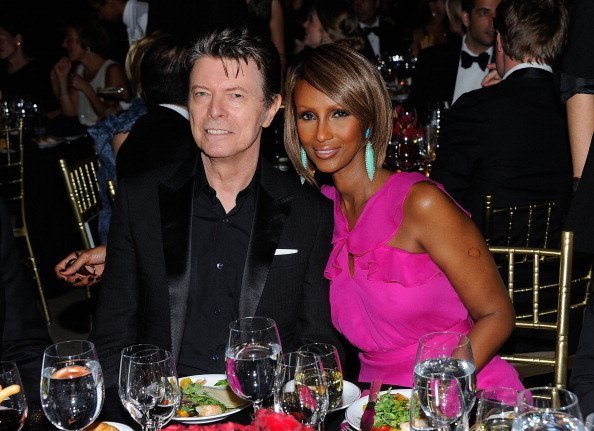 The troll had asked if she was horny, and the 20-year-old artist did not hold back from giving a piece of her mind while sharing some things she liked about her body.
Lexi admitted that it felt good to love her body after years of hating and disrespecting it. She also said there was no shame in liking how she looked in her cowboy swimsuit. Lexi continued by saying:
"... A shame that you are able to twist it into something so perverted and vulgar. What a dim witted piece of trash."
She concluded by saying that it was sad that there were more people like the troll on social media. Lexi shared the message from the troll and her response to her 83,900 followers via her Instagram story.
Lexi is the daughter of the famous David Bowie and supermodel Iman. Although her parents kept her out of the spotlight for most of her younger life, she is now keen on opening more of herself to the public.
She and her mother got tattoos.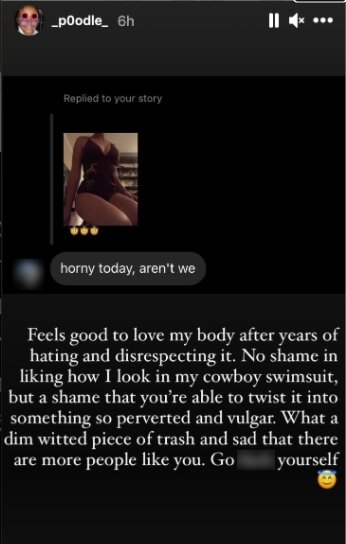 Although she is the only child David and Iman have together, Lexi has a half-brother Duncan from David's first marriage to Angie and a half-sister, Zulekha, whom Iman had from her first marriage to Spencer Haywood.
Amazingly, many have speculated that Lexi, whose real name is Alexandria Zahra Jones Bowie, might follow in her mother's footsteps of being a supermodel, but she has mentioned that she has no interest in modeling.
When she turned 18, Iman posted a picture of Lexi, and many heavyweights in the fashion industry reached out to her, saying they were willing to work with Lexi whenever she was ready to take the leap.
While there are agencies lining up to work with Lexi, she has revealed that her love is arts. An avid artist and painter, Lexi makes a living by selling artwork and customized clothing for about 250 dollars.
To celebrate the memory of her father, who died in 2016, she and her mother got tattoos to honor his memory in 2018 when she graduated high school.
Although little is known about her relationship life, Lexi and her mother have a wonderful relationship that sees them hanging out and FaceTiming almost all the time.