Kylie Jenner's Daughter Stormi Flashes Her Adorable Smile as She Makes Pancakes with Her Mom
Stormi, born to reality television star Kylie Jenner and rapper Travis Scott, is growing up to be quite the Instagram star. Recently, her mom posted another adorable video of the little girl on social media. 
Kylie Jenner took to Instagram, sharing yet another cute post involving her little girl Stormi. In the snapshots, the 3-year-old shows off her adorable smile while cooking pancakes with her mother. 
In the first shot, you can see what appears to be Stormi's mom's hand stirring the batter with her little hand. The second photo showed the batter being put into a cooking device with what appears to be some delicious chocolate chips.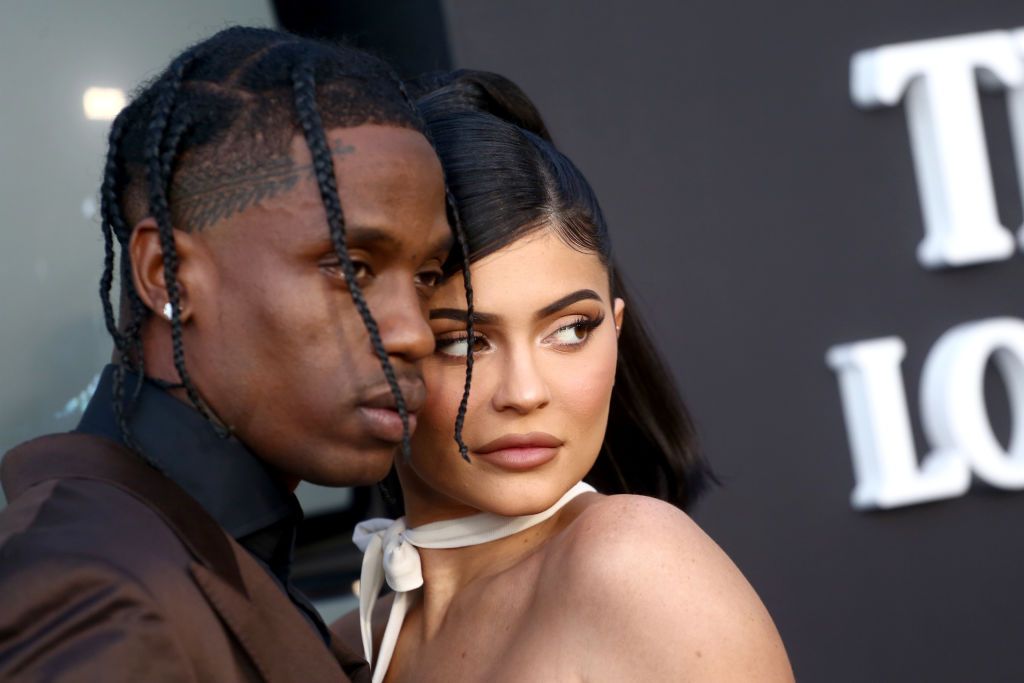 MAJOR INSPIRATION
The next shot is the first one of Stormi, who was enjoying the pancake batter, her finger sticking upwards. One can see why her two parents adore their little girl, with Scott going on record saying Stormi inspires his music, stating: 
"It's a major inspiration, you know what I'm saying?"
The next picture is when the sweet one first showed her adorable smile to the lens, looking at the camera with her dark eyes and cute dimples. She put her hand behind her head, appearing a little camera-shy.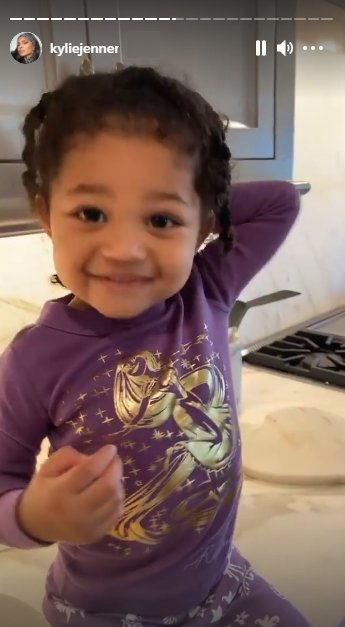 PIGTAILS AND PANCAKES
In the last photo, she was still smiling, although it seems to have faded a bit, her arm still behind her head. Her hair is braided into the sweetest style, two of them sticking out in the form of pigtails.
[Jenner] has confessed that the idea of being a mom to more kids is constantly on her mind. 
Stormi seemed to be rocking purple pajamas. Her shirt was covered in gold print while her pants were covered in white print, all in all exuding her mother's wonderful sense for fashion and style.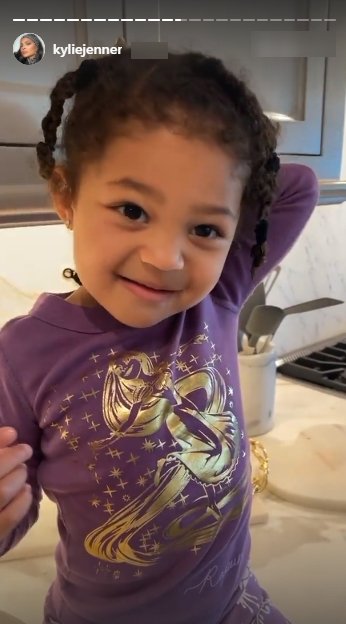 SPOOKY COOKIES
Jenner appears to love sharing her special time with her daughter on social media. Near the end of last year, she took to her YouTube channel to show them cooking in the kitchen once again, Jenner saying to her daughter: 
"Wow, you are such a good helper, Storm."
The video was made to celebrate Halloween with the two baking cookies in shapes fit for the scary time of year, such as ghosts and bats. Of course, the two were dressed in matching red pajamas as they enjoyed their quality time. 
MORE KIDS 
In the past, Jenner hasn't been afraid to admit that she really loves being a mom and wants more children. In fact, she has confessed that the idea of being a mom to more kids is constantly on her mind. 
However, the beauty mogul is not exactly sure when the right time will be for her to give birth to more. Speaking about Stormi in particular, Jenner said she is excited to see her grow so fast but also sad simultaneously.  
Stormi was born on February 1, 2018, to Jenner and Scott. The couple was incredibly private about the upcoming birth, only announcing it to the public after Stormi was officially welcomed into the world. 
The two, unfortunately, went their separate ways a year after Stormi was born. However, the couple allegedly maintains a healthy co-parenting relationship with one another, even going on trips as a family-of-three.