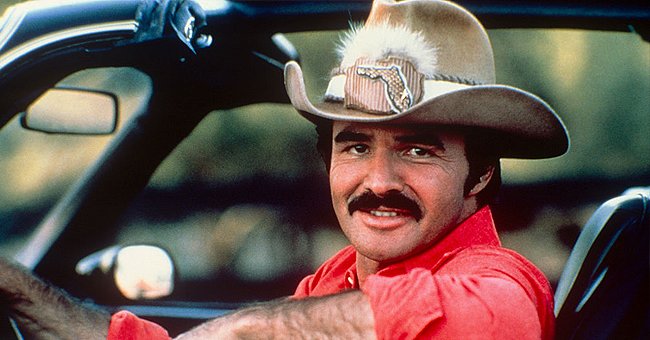 Getty Images
Burt Reynolds Suffered Ugly Divorce and Sexless Marriage to Loni Anderson for Almost 3 Years

Loni Anderson and Burt Reynolds seemed like Hollywood's perfect match when they married in the 80s. However, their relationship ended in a painful and very public divorce.
Actor Burt Reynolds was married to Loni Anderson from 1988 to 1994. For a while, their relationship looked perfect from the outside. However, a painful divorce brought the truth to light.
Reynolds's career skyrocketed in the 70s when he landed his breakout film role in the 1972 film "Deliverance." From there, he went on to appear in almost 200 movies.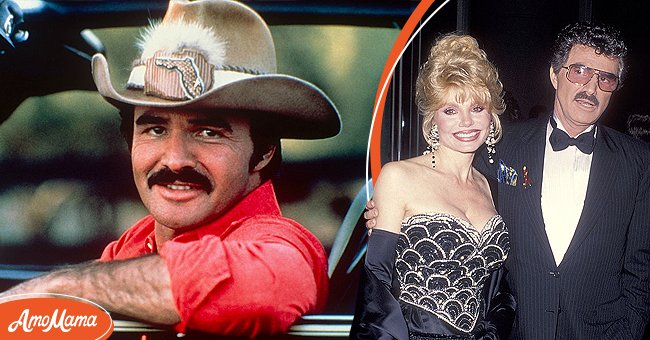 Burt Reynolds in the car for "Smoky and The Bandit," in 1970, New York [Left]. Loni Anderson and Burt Reynolds pictured at the Friars Club of California's 14th Annual Lifetime Achievement Award Salute to Burt Reynolds, 1993 [Right] | Photo: Getty Images
THE BEGINNING
Reynolds met Anderson, known for her role in "WKRP in Cincinnati," in 1981 on "The Merv Griffin Show." Soon after meeting, the two started dating and became inseparable.
The couple was a glamourous fixture in Hollywood during their relationship, hitting red carpets, attending events, and going out around the town together.
After six years of dating, in 1988, Anderson and Reynolds tied the knot in a 20-minute ceremony on his Florida ranch with five helicopters flying overhead and media outside the property.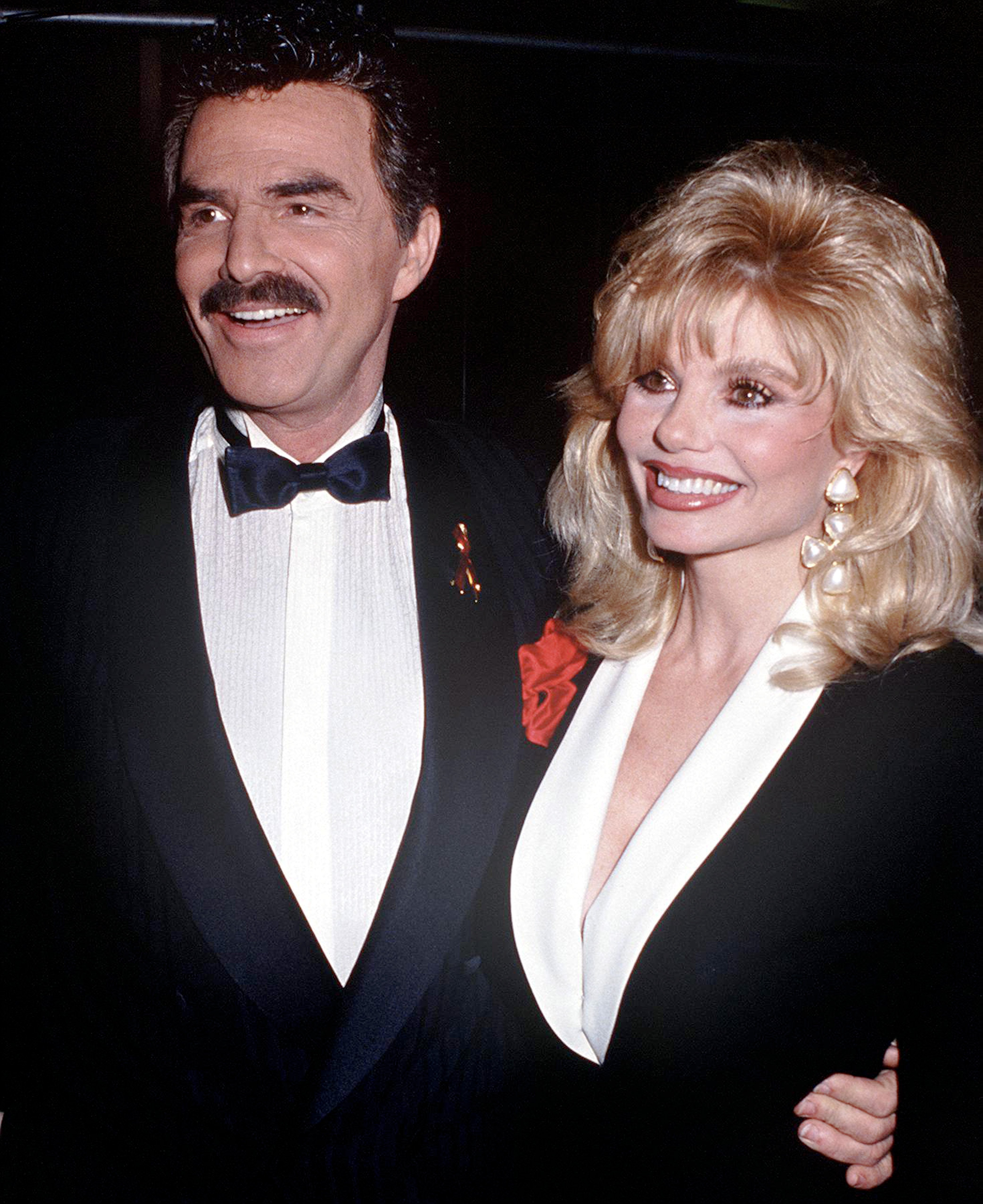 Burt Reynolds and Loni Anderson in 1992. | Photo: Getty Images
It was a relatively small affair with 65 guests, including Ann-Margret and Jim Nabors. The couple was very much in love with each other, as Reynolds said at the ceremony:
"I am a very lucky man."
While at the same time, Anderson gushed that she had married her prince charming. Later that summer, the newlyweds expanded their family by adopting their son Quinton.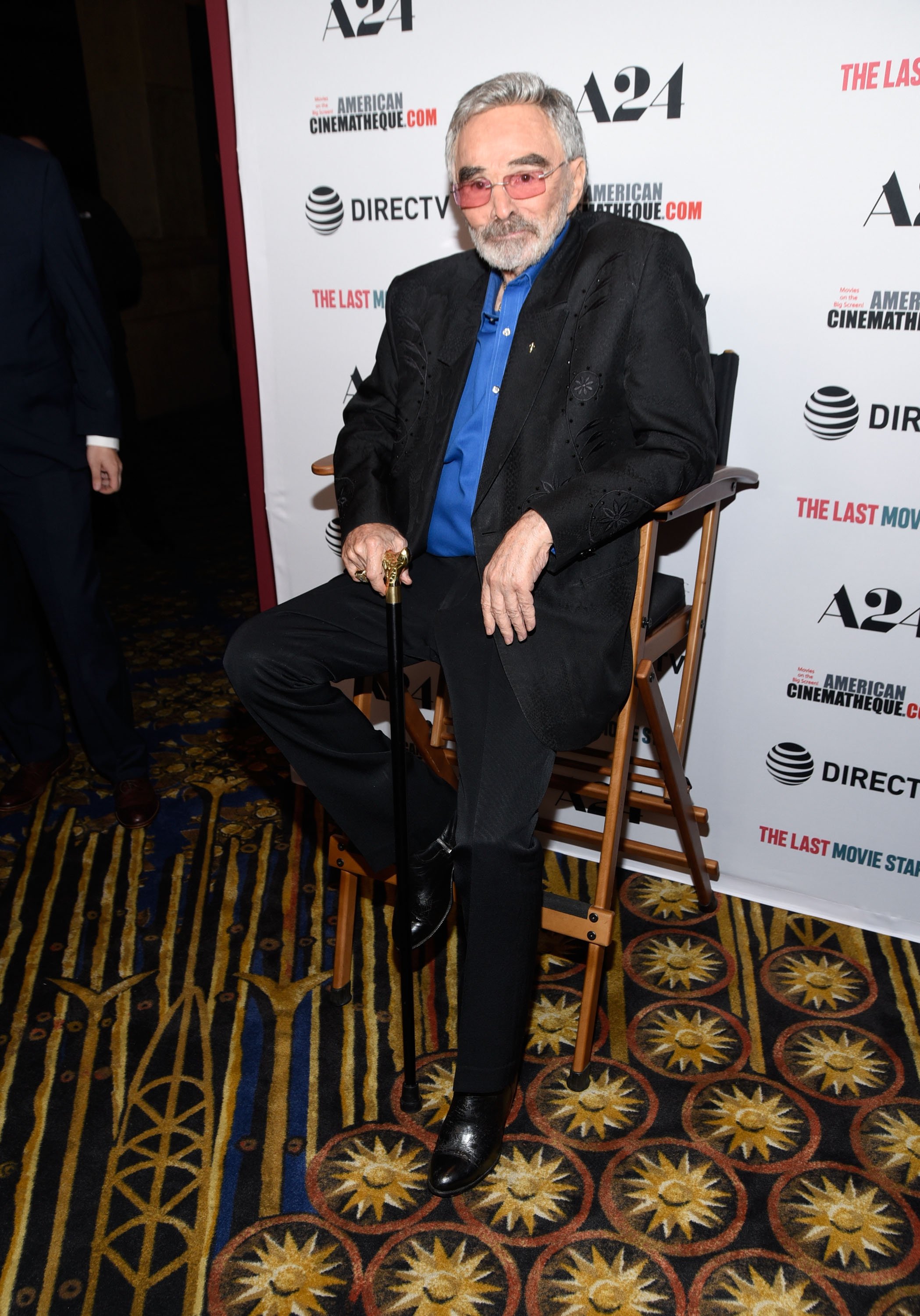 Burt Reynolds at the Los Angeles premiere of "The Last Movie Star" at the Egyptian Theatre, 2018, Los Angeles, California. | Photo: Getty Images
Unfortunately, their seemingly fairy-tale marriage would end a few years later, in 1993, when Reynolds announced the couple would be splitting up.
THE DIVORCE
At their breakup announcement, Reynolds's representative said their relationship was "irretrievably broken," and Reynolds had the highest respect for Anderson.
However, Reynolds' apparent respect for his former partner would not last long as he publicly bashed Anderson and shared intimate details of their marriage.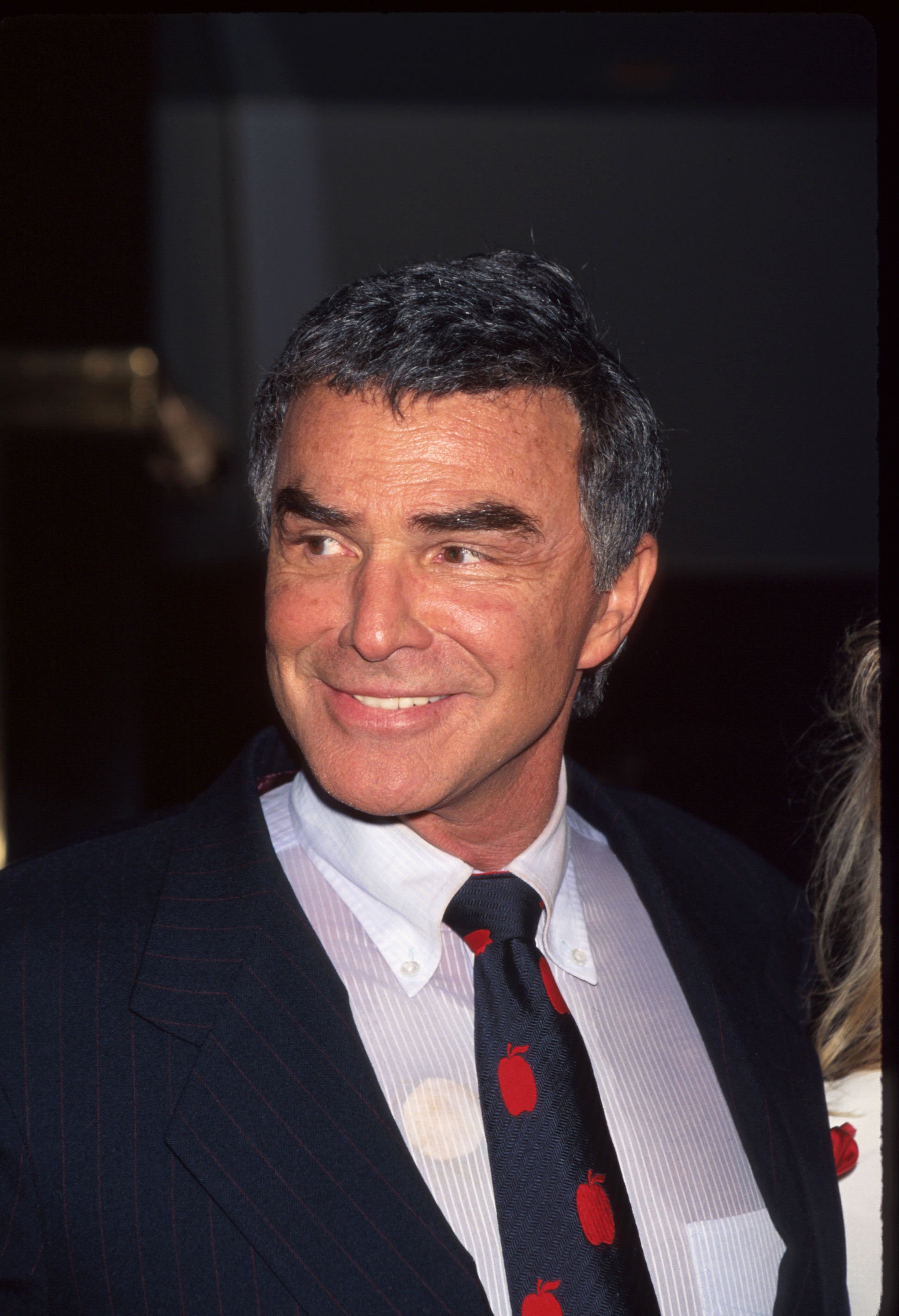 Burt Reynolds at the premiere of "Striptease" at the Ziegfeld Theater, 1996, New York. | Photo: Getty Images
He accused her of cheating on him and even said that he had caught her in the act. He had cheated on her too, but he stated his adultery after discovering her infidelities.
Besides extramarital relations, Reynolds also accused Anderson of being a bad mother. He called Anderson an underemployed actress with low self-esteem.
Furthermore, the "Smoky and The Bandit" actor was not afraid to share the intimate details of the couple relationship or the lack of intimacy the couple shared, as he said:
"I don't see how she can be in total shock when you have not … if your husband has not touched you in the biblical sense … in almost three years. 'How can you be surprised?'"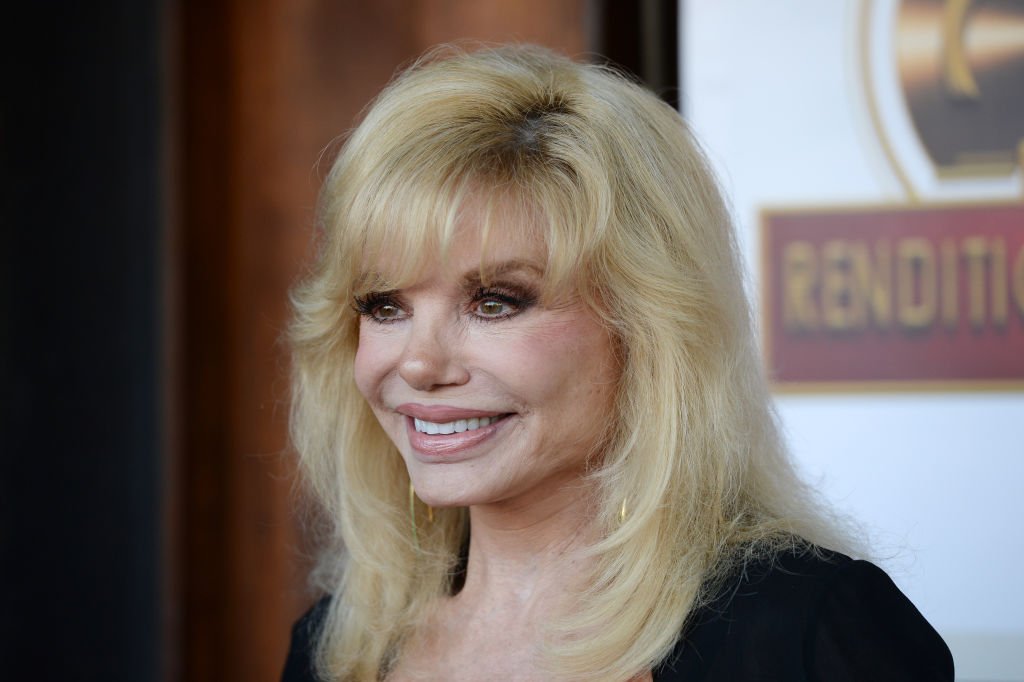 Loni Anderson at the debut of the Southern California location of Michael Feinstein's new supper club Feinstein's at Vitello's, 2019. | Photo: Getty Images
As for Anderson, she remained silent on Reynolds' allegations and told the press that she would not engage in a media war as she had to consider the welfare of her son.
However, after the divorce proceedings, Anderson admitted: "there was pain" and "abuse" in the relationship, which she reasoned was because of drug use. She tried to save the relationship as it empowered her to think she could.
Despite the scandal after their separation, the couple left the courtroom hand-in-hand in 1994 and smiled for the cameras. However, it was not a reflection on the drama in court.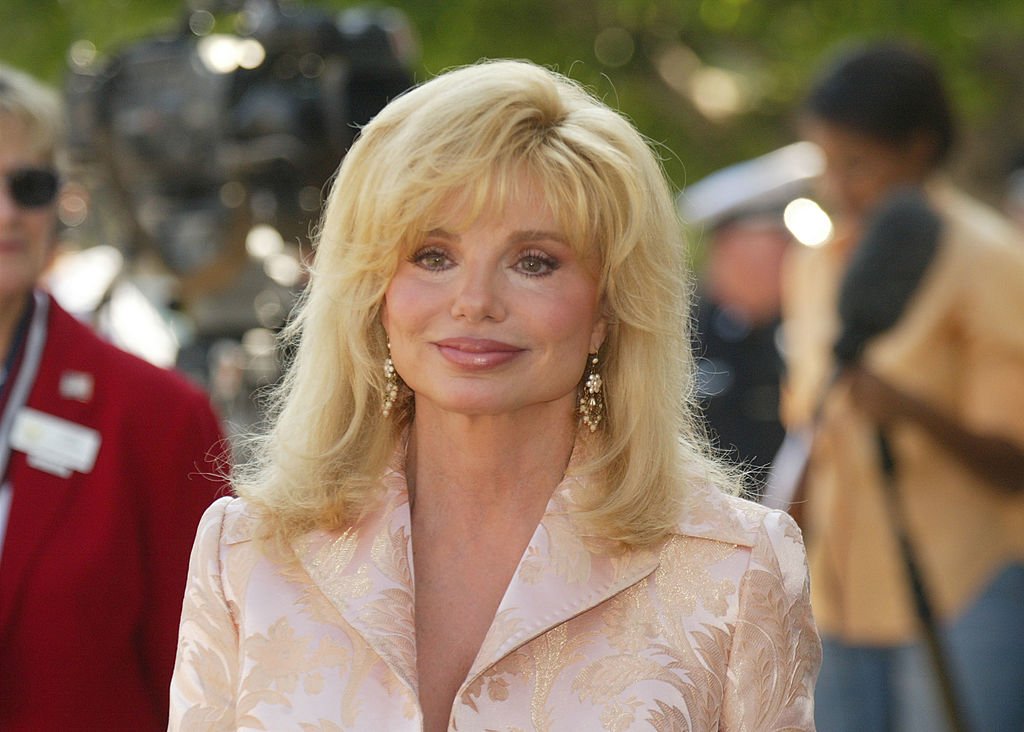 Loni Anderson at the memorial Mass for actor and comedian Bob Hope, 2003, North Hollywood, California. | Photo: Getty Images
According to the LA Times, the divorcing couple and their legal teams faced "two days of excruciatingly detailed testimony" about their financial affairs as they sorted out a custody arrangement and child support deal.
The drawn-out legal process cost Reynolds more than $2 million, and he paid about $47,000 a month in divorce-related expenses, according to the LA Times in 1994.
As a part of their settlement, Reynolds had to buy Anderson a house and pay $15,000 in monthly child support. But he sometimes failed to pay the mortgage and the child support.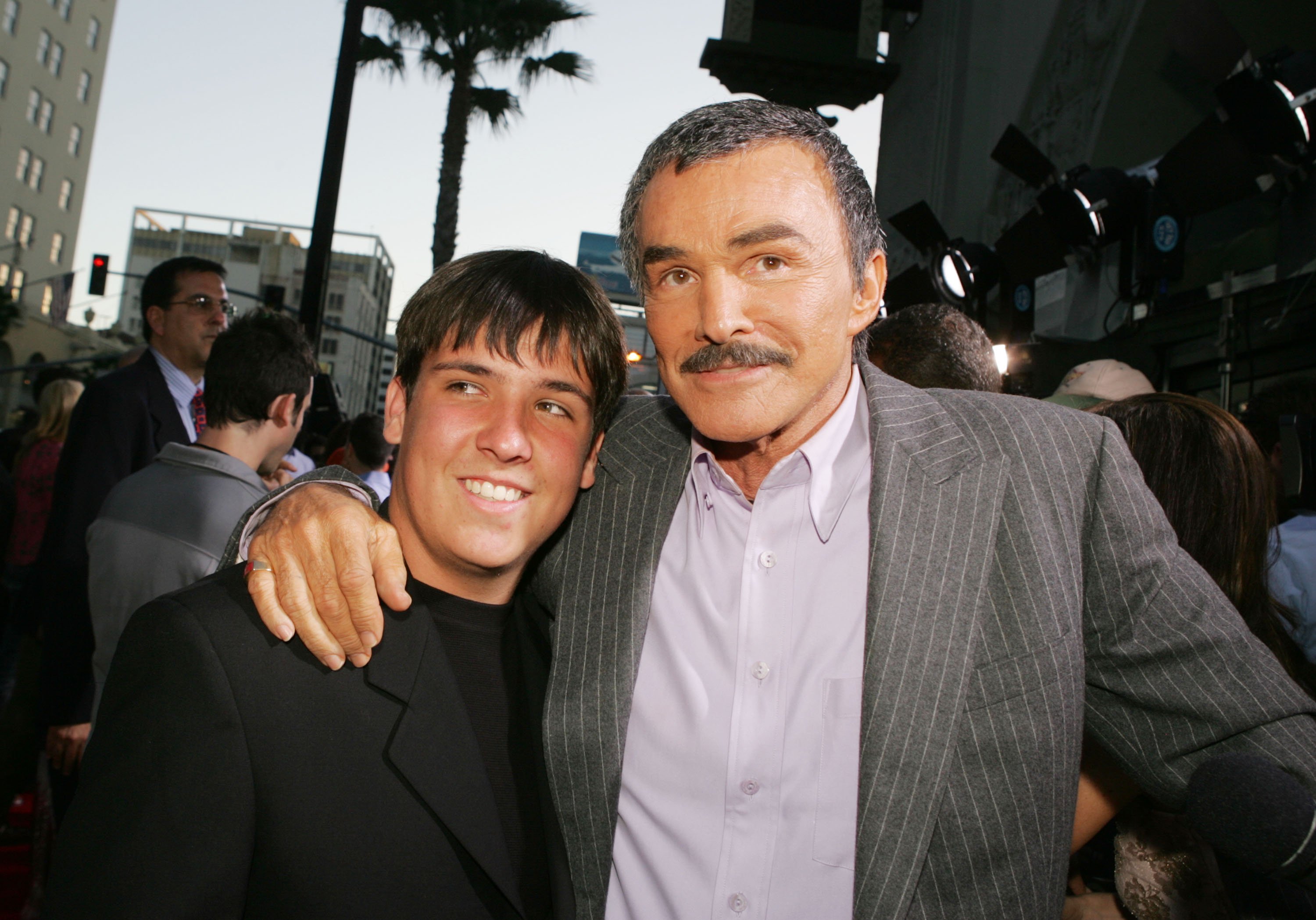 Burt Reynolds and his son Quinton at the premiere of Paramount Pictures' "The Longest Yard," 2005, Los Angeles, California. | Photo: Getty Images
Despite the difficulties each faced during their relationship, they moved on. However, three years before his death, Reynolds admitted that he regretted marrying Anderson and called it a "dumb move."
He told People that their relationship was not "lollipops and roses," and he should have known never to marry an actress. He revealed later that his mom disagreed with their marriage, and he felt he should have listened to her.
MOVING ON
Although Reynolds has publicly criticized his marriage, Anderson has been far more amicable about her ex-husband and their relationship.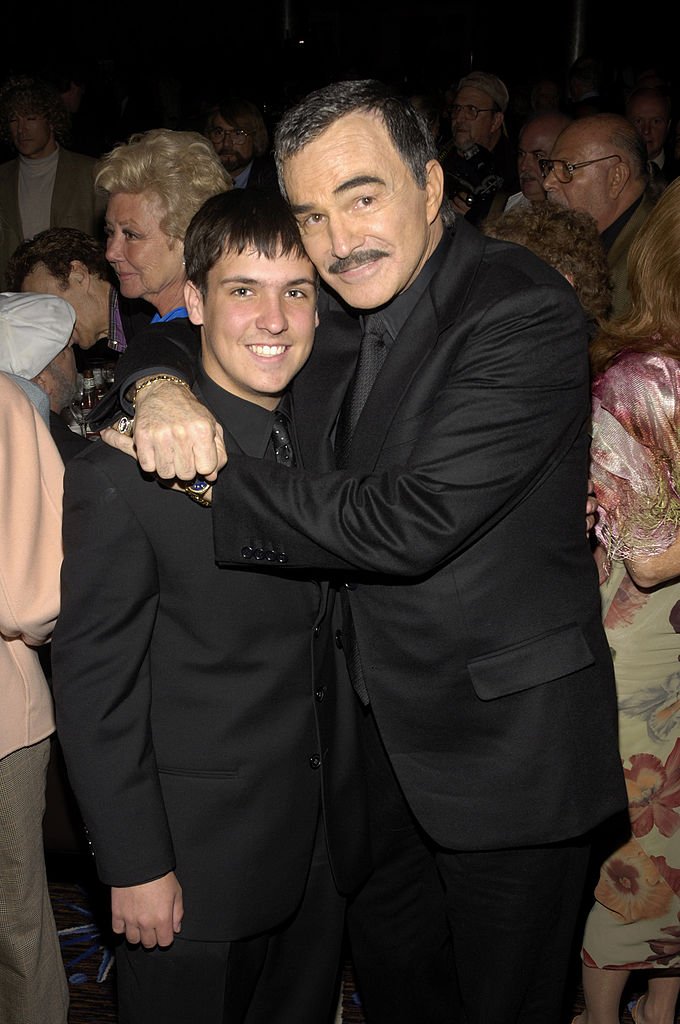 Burt Reynolds and his son at the 2005 Professional Dancers Society Annual Gypsy Awards. | Photo: Getty Images
Following his death in 2018 from a heart attack at 82, Anderson revealed that they two had made peace, and Quinton had played the peacemaker between his parents.
Closer Weekly reported that Quinton got them to go to dinner together before he passed. Anderson revealed her ex had brought her flowers. Anderson told the outlet that they put their past behind them:
"We were friends first and friends last. It's time to move on."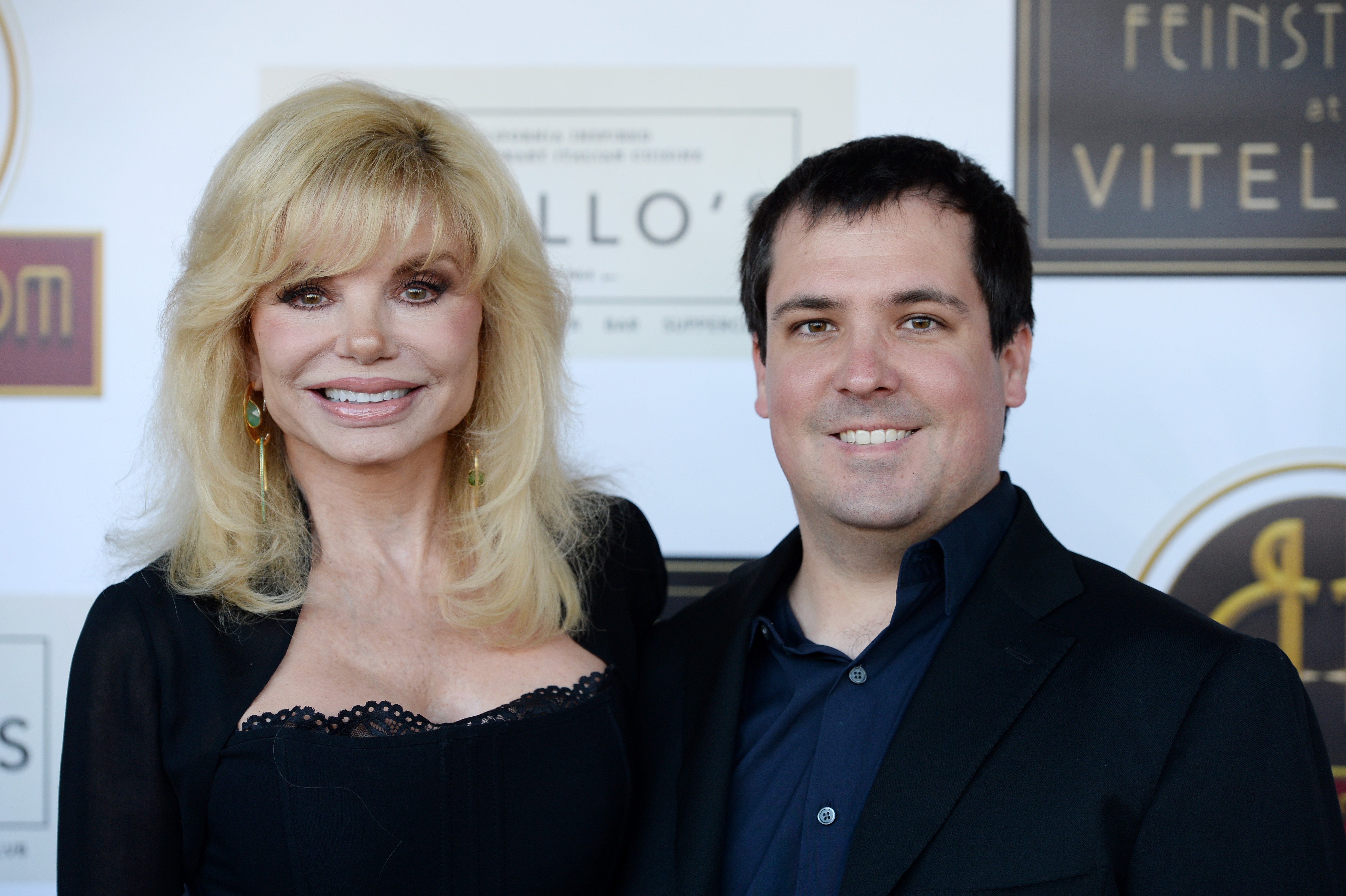 Loni Anderson and Quinton Reynolds at the debut of the Southern California location of Michael Feinstein's new supper club, 2019. | Photo: Getty Images
Quinton probably found comfort knowing his parents got a chance to work things out before his father passed. Quinton was Reynold's only child; however, he has a half-sibling from his mother and Bruce Hasselberg.
LEFT OUT OF THE WILL
After Reynolds's passing, it was reported by The Daily News that despite Quinton being the late actor's only child, he intentionally left him out of his will.
Instead, Reynolds named his niece, Nancy Lee Brown Hess as the executor of his will, which he signed in 2011. However, it was not out of spite.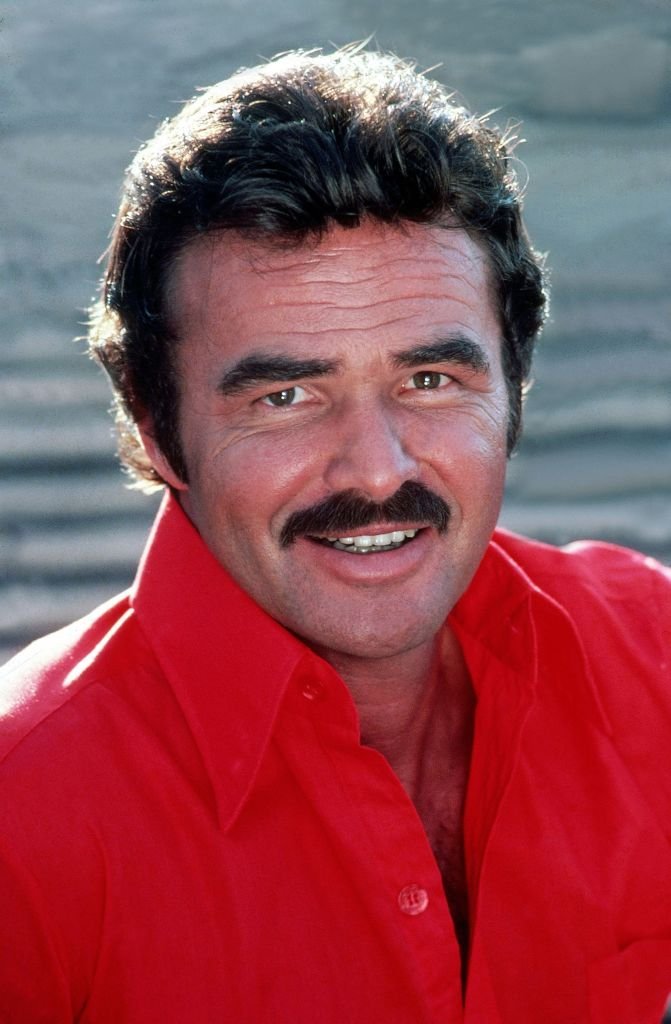 A portrait of Burt Reynolds. | Photo: Getty Images
Reynolds revealed that Quinton had already received an inheritance from him while he was alive in his will. As Reynold made clear in his will, he provided for his son during his life as it read:
"I intentionally omit him from this, my Last Will and Testament, as I have provided for him during my lifetime in my Declaration of Trust"
Furthermore, Quinton continued to receive money from the trust after his father passed. He could not be made executor of his father's estate because he is a beneficiary of the trust, which would have caused a conflict of interest.
Reynolds was proud of his son, a camera assistant, as he once revealed Quinton never asked him for help to find a job and found his career himself.
Please fill in your e-mail so we can share with you our top stories!