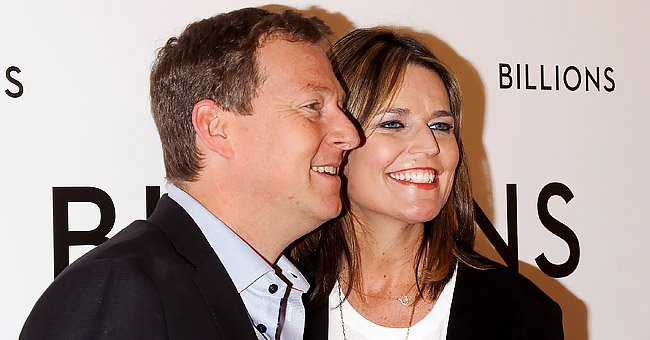 Michael Feldman and Savannah Guthrie | Source: Getty Images
Savannah Guthrie Did Not Have a Child until 42 and Announced Pregnancy on Her Wedding Day
Savannah Guthrie always longed to be a mom but was worried because of the age factor. However, Guthrie's joy knew no bounds when she found out she was pregnant a few days before her wedding.
While "Today" star Savannah Guthrie sought to build her career in showbiz, she always had motherhood in her plans. However, this did not come to pass until she was in her forties.
It had been a double dose of joy when the TV star shared the heartwarming news of her pregnancy on her wedding day. Here's a peek through Guthrie's motherhood journey so far.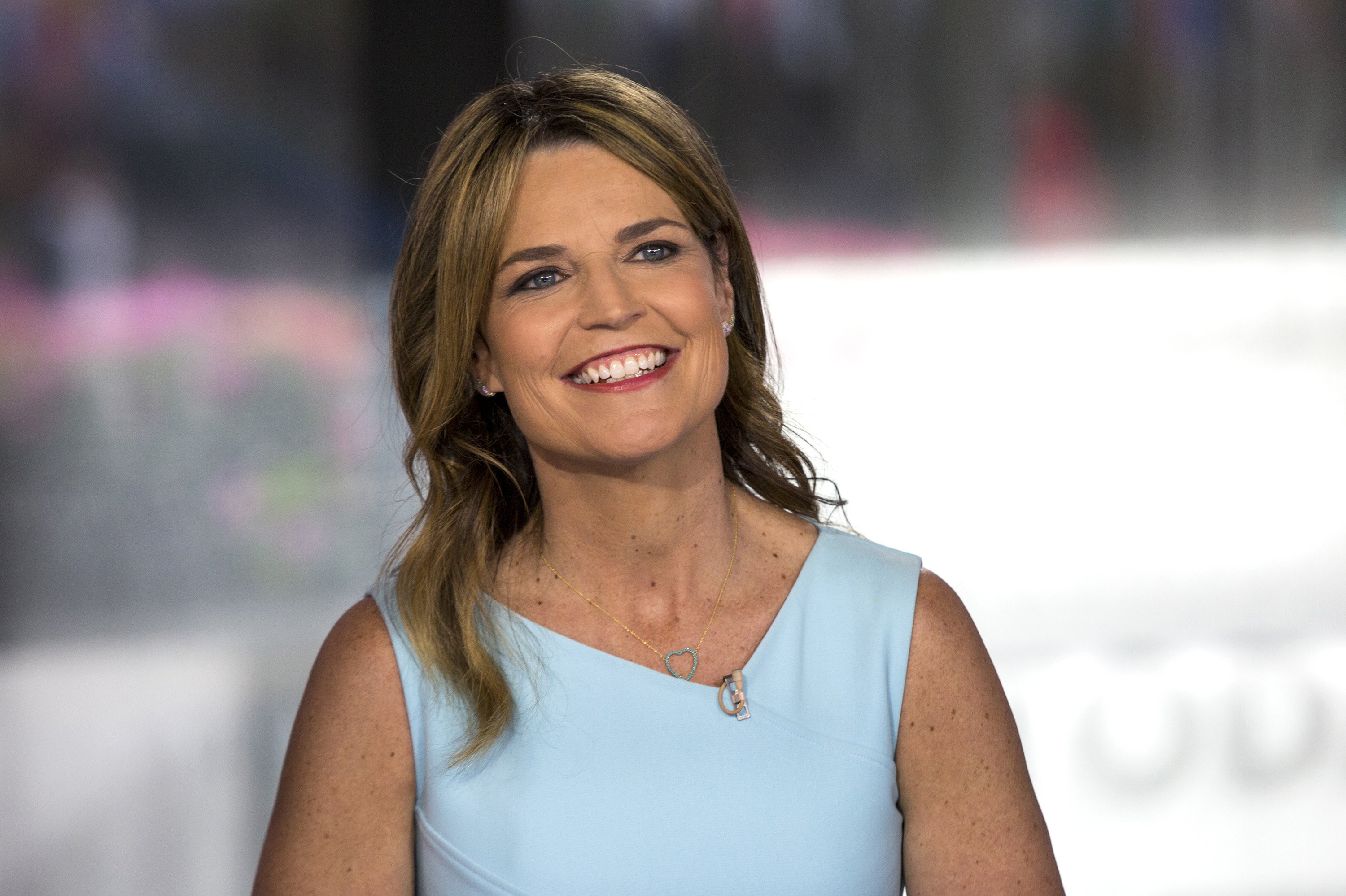 Savannah Guthrie on Season 67 of the Today Show, 2018 | Source: Getty Images
SAVANNAH GUTHRIE'S MARRIAGE
The NBC star has been married to Michael Feldman since 2014, but the pair go way back to 2009 when they started dating. They met in 2008 at his 40th birthday party, but Guthrie was going through a divorce from her first marriage to Mark Orchard at the time.
After their divorce was finalized, Guthrie explored her new love life with Feldman. They dated for four years before Feldman proposed in 2013 and the two headed down the aisle the following year.
It is safe to say that the broadcast journalist's blessings were doubled on her wedding day because while Guthrie looked stunning in her wedding dress and married the love of her life, they had a third party in their midst.
She and Feldman kept it a secret until it was time for an announcement, where she shared that they were expecting their first child. An insider opened up to People about the couple's announcement, stating:
"Savannah looked at Mike and said, 'So, should we break some news? Okay. I – we – are four months pregnant!' It was an explosive moment. Everyone was on their feet, cheering."
The lovebirds revealed the sweet news to their intimate guests, numbering up to 90. Guthrie's "Today" co-stars, Hoda Kotb, Al Roker, and Matt Lauer, were attendees.
Guthrie ultimately requested that her guests not share her big news yet, because she would love to announce it on her show. In retrospect, the then-new bride was fully prepared for her wedding when she found out she was expecting.
BEING A MOM
The "NBC Nightly News" star was in her forties when motherhood came calling, but she thought her chances were slim before then. In 2019, she shared her insecurity with People, saying:
"I always wanted to be a mom, and it took us so long to get married — we dated for so long — that we thought maybe it was too late and we'd lost our chance."
Guthrie recalled how she and Michael felt after finding out they would-be parents. She noted that it was as though there was no happier person "on the planet."
The showbiz star touched on being a mom in her forties and its advantages. The legal analyst noted that she felt "so lucky" for experiencing motherhood at that age.
Guthrie felt "a luxury" attached to being older and calm enough, unlike during her 20s and 30s where there was pressure on improving her career. She added that the time factor was perfect because she had ample time to bond with her mini-mes.
PROUD TO BE PARENTS
The star mom welcomed her first child, Vale, in 2015, when she was 42. The couple's happiness was there for all to see, and even more so when Michael penned a touching message to his new daughter in a post on Today.
He addressed the then-new-born, writing his feelings in the form of a letter. The doting dad stated that he needed his child to know "a few things" about her birth.
The communication strategist revealed that he initially did not know how to react to becoming a dad, but he became naturally giddy with happiness at Vale's arrival.
Michael continued to revel in fatherhood, noting that his daughter made him a better person. He added that becoming a father was the most important thing he ever had, and it gave him a purpose.
During Vale's sixth birthday in 2020, Guthrie took to her Instagram page to share wholesome motherhood photos. She put out a similar message as her spouse's when the child was born.
The 50-year-old attached captions that pulled at hearts on the timeline, letting fans know she was smitten. Guthrie also gushed about having a baby at 42, referring to it as "love at first sight" and her belief in "miracles."
GUTHRIE'S MOTHERHOOD JOURNEY SO FAR
Presently, the TV personality is a mom to two kids; she welcomed her second child, Charles, in 2016. The little one who made Vale, a big sister was named after Guthrie's dad.
Charles and Vale often feature on their mom's social media pages, contributing to Guthrie's appealing media content. In September, she shared a back-to-school post of the duo, and it was nothing short of enchanting.
Since welcoming Vale and Charles, Guthrie and Micahel have devised the parenting method that works best for them. The coupe shared tidbits in an interview with The Scott Brothers.
They talked about their quarantine routine and how they navigated family life while keeping their jobs on track. Guthrie described Michael as "chief technology officer" and "chief grill officer."
It means that he was handy with home appliances and getting the kids ready for school. On the other hand, she took over from Michael by mid-morning to get to his job as a CEO of a consulting company.
Michael and his wife stressed that it was essential to keep their kids informed about global issues, and they have handled it well. However, they admitted some challenging areas of parenting.
The couple revealed that it was challenging to manage TV time, but they worked so hard, and this paid off. When asked about their best parenting advice, the couple advised parents not to "rush" potty training. In all, the celebrity parents think it is important to enjoy every moment of parenthood because time flies fast.
Please fill in your e-mail so we can share with you our top stories!