Céline Dion Talks about Dating after Death of Husband René Angélil on WWHL and Reveals She Doesn't Have a Boyfriend
Celine Dion answers questions about love and dating since the death of her husband, René Angélil. She tells Andy Cohen that she currently not in a relationship.
Since René Angélil's death in 2016, many people have been wondering how Celine Dion has coped with losing her husband. Andy Cohen asks if she has been dating, to which she responds:
"I don't date. I don't have a boyfriend. It doesn't mean that I won't find someone in my life. If I do, that would be great, if I don't that would be great, because I'm still in love."
Celine and René had been married for over two decades when he lost his battle with throat cancer. Explaining why she still considers herself to still be in love she adds:
"Once you're in love so much, you know… I've been living all my life with René, he's still within me."
The couple have three children together, René-Charles, and twins, Nelson and Eddy. Celine, who admitted on Today that her husband's presence is always with her, especially when she's working, shares the same sentiments about her children, she says:
"I see him through the eyes of my children every day. I'm so passionate about life and I'm so lucky to have my three beautiful sons, but I keep everything open."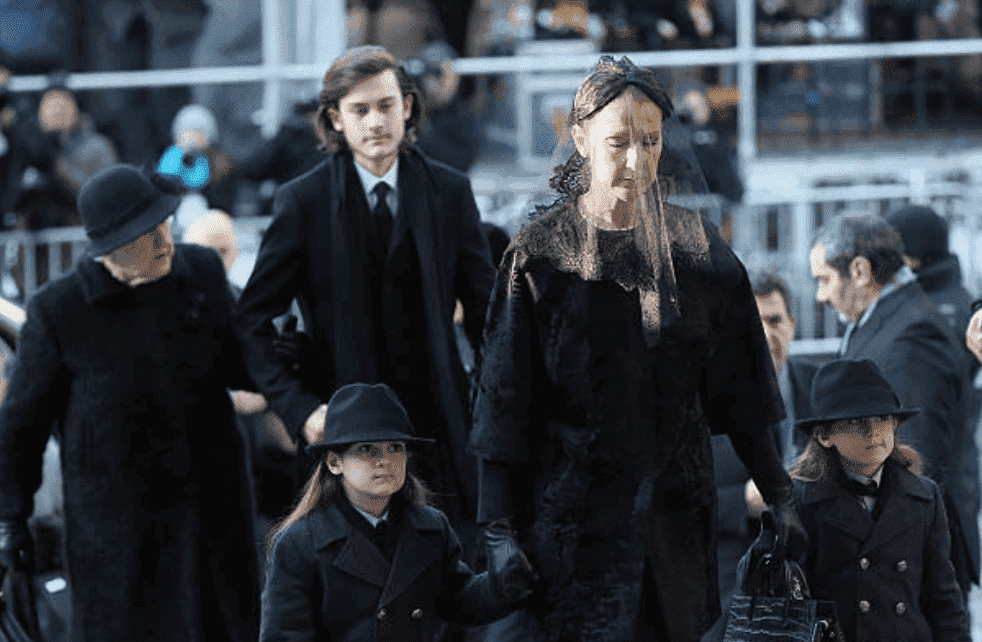 During the episode of "Watch What Happens Live" she says that she is not consciously looking for love and believes that love is feeling that happens naturally.
Celine admits to being an open book all her life and tells Andy that if she had someone in her life she would come back on the show to talk about it.
Being the open book that she is, Celine shocked Andy when she made another confession that she initially didn't want to record her infamous hit, "My heart Will Go On." She says René had to convince her to record it, revealing:
"It didn't appeal to me. I was probably very tired that day."
Celine is currently promoting her world tour and new album "Courage." It is the first English album she has worked on since the death of her husband.
She says the album was inspired by the love, loss, pain and renewed strength she has found while coping with her loss.