Amanda Kloots Defended by Widow Sheryl Sandberg for Dating after Husband Nick Cordero's Death
Facebook COO Sheryl Sandberg defended Amanda Kloots following her revelation about dating again after her husband Nick Cordero's death. Kloots had previously shared surprising details about her marriage to Cordero.
Amanda Kloots is receiving love and support from Sheryl Sandberg, the Chief Operating Officer of Facebook, after revealing that she is dating again, a year after losing her husband, Nick Cordero.
Sandberg, who suffered a similar fate in 2015, relates deeply with Kloots thanks to their shared pain. And now, she is speaking up in favor of Kloots finding love again after her devastating loss.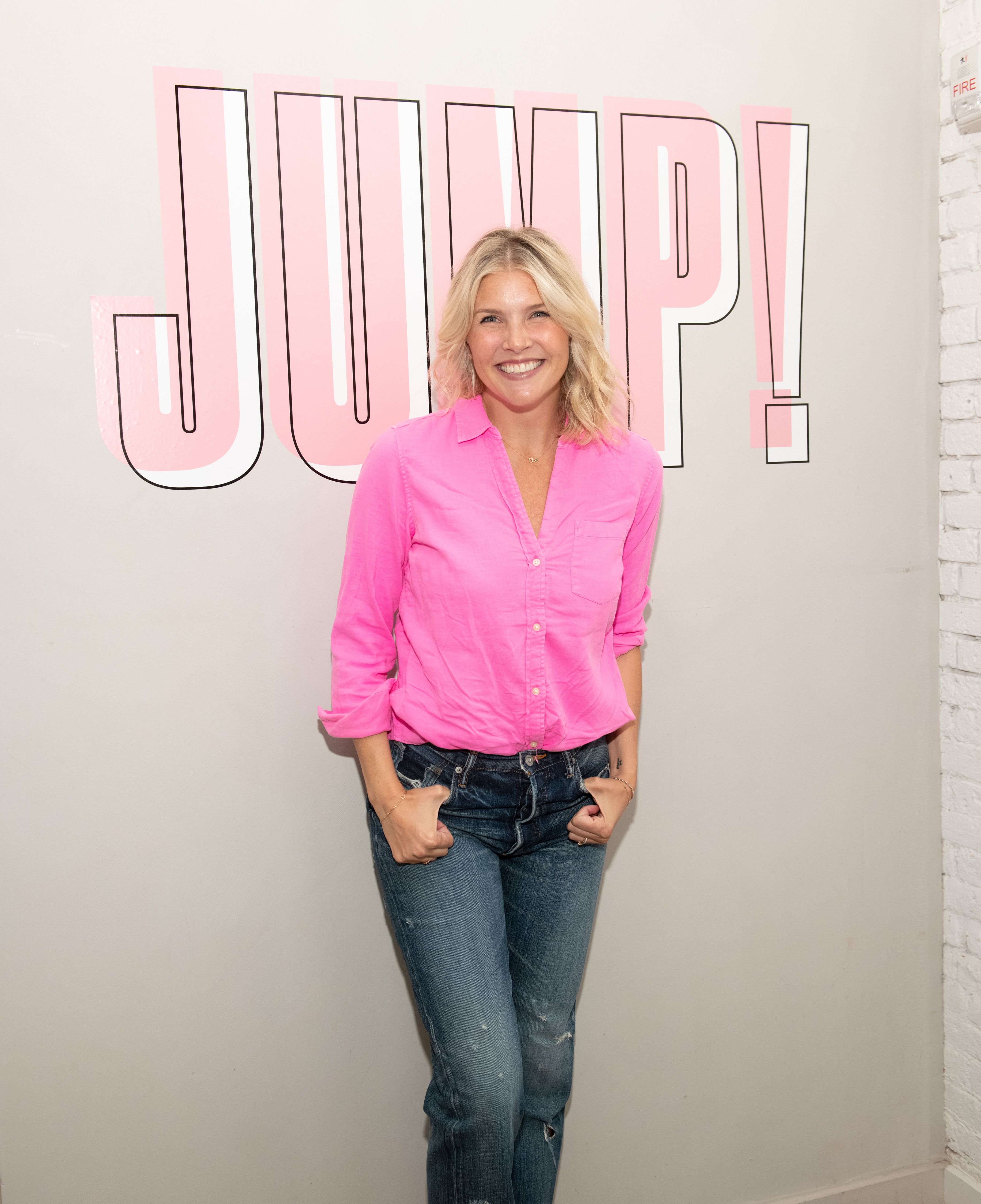 SANDBERG DEFENDS KLOOTS
On Friday's episode of "The Talk," Kloots confessed she began dating again. The fitness instructor revealed that it was challenging to be dating for the first time in 39 years as she and Cordero never dated conventionally.
However, Kloots' revelation about her revived love life was not taken lightly by critics who shamed her for moving on too fast. Amid the backlash, Sandberg publicly stood by her. 
During a recent appearance with PEOPLE Everyday podcast with host Janine Rubestine, Sandberg discussed what it is like to be part of the "unofficial club" of losing a spouse.
The LeanIn.org Founder shared that people get married with the hopes of sharing forever with their spouse. However, when the spouse is taken from them, mainly through death, there's a lingering fear.
The 51-year-old noted that she encouraged Kloots to become open to dating again even though Cordero died a year ago. The billionaire business executive then shed light on the scrutiny widows face, saying: ​​ 
"I remember the topic of dating is very hard. We need encouragement. And it won't shock you to know that we judge women more harshly for dating after death than we judge men."
Sandberg opened up about how she overcame the fear of dating months after losing her husband, Dave Goldberg. She recalled how her brother told her that she would be dating again if she were a man.
On his first death anniversary, Kloots uploaded a moving montage of photos and videos of their heartwarming moments.
KLOOTS FIRES BACK
Kloots hasn't allowed the negative words to get to her following her revelation on the show. Over the weekend, the 39-year-old clapped back at a critic who wrote that she was dating so soon. 
The television personality took a screenshot of the comment and posted it on her Instagram story alongside a harsh remark, putting the critic in their place. Kloots asked why the user had the guts to criticize her amid her healing process.
Although she didn't write too much, the mother-of-one promised her fans that she would elaborate more on the struggles widows face and rarely talk about. However, until then, she would call out anyone who gives rude comments.
KLOOTS' MARRIAGE TO CORDERO
Fans may recall that Cordero, a talented Broadway actor, passed away on July 5, 2020, after a four-month-long battle with COVID-19. After meeting Kloots on the set of Bullets over Broadway, the pair tied the knot in 2017.
However, their marriage only lasted three years before Cordero's life was cut short. On his first death anniversary, Kloots uploaded a moving montage of photos and videos of their heartwarming moments that included their son, Elvis, 2.
In the caption, Kloots confessed that although it's been a year, she remains broken by his demise. She described her late husband's death as "unthinkable." Kloots admitted not a day has passed that she hasn't missed Cordero.
A month before Cordero's death anniversary, Kloots gave a rare insight into their marriage during an interview with The New York Times about her upcoming memoir, "Live Your Life: My Story of Loving and Losing Nick Cordero."
In the interview, the fitness guru revealed that she wasn't "a good wife" during her three-year union with the actor. She noted that she wasn't supportive of his decision to relocate to Los Angeles. In her words: 
"I was not understanding any of it. I was like, 'This is a waste of time, and we have no money.' He did not feel supported by me. I wasn't supportive."
Although she eventually agreed after a year of fighting about it, Kloots described it as a compromise. She admitted that she didn't believe in his songwriting passion early enough and had regrets about their marriage.
SANDBERG'S HUSBAND'S DEATH
In 2015, Sandberg's second husband Goldberg passed away at 47 during a vacation with his family in Punta Mita, Mexico. The Silicon Valley mogul was found lying near a treadmill at the hotel gym.
Although authorities reported that Goldberg passed away from severe head trauma and blood loss, it was later revealed that the father-of-two died from a heart condition called arrhythmia.