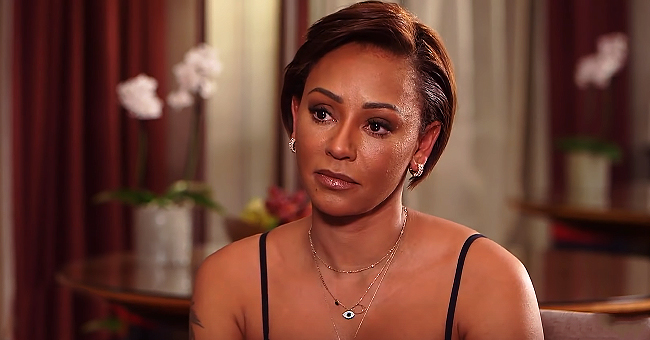 Youtube/Entertainment Tonight
Mel B Reveals What Really Happened When She 'Went Blind' in Her Right Eye (Photo)
Mel B opened up about the harrowing experience that left her temporarily blind in her right eye.
Scary Spice Mel B has revealed that she feared for her sight after contracting an inflammation in her eyes.
In a frank post on Instagram, the Spice Girl explained the severity of her condition and thanked fans for their support.
"Thank you so much for all the lovely support and messages I've had about my eye. Just so you know the real truth. I had an awful experience last week when I went blind in my right eye and my left eye went blurry." Mel B
MEL B: "I WAS NOT OK"
Mel B spoke about the frightening loss of vision in her right eye, and the blurring in her left eye, which was later diagnosed by a specialist as uveitis - a form of eye inflammation that could be caused by infection, injury, or an autoimmune or inflammatory disease.
The 43-year-old singer is now taking medication and eye drops for the inflammation and is on her way to a full recovery.
This is Mel B's second health scare in six months since she was hospitalized in December 2018
MEL B LASHES OUT AT THE PRESS
The Spice Girl called out the press for stating that she was "OK" and that she had had the condition before.
"Even though the stupid press said I'm ok and this has happened to me many times before, just to be clear I was NOT ok and this has NEVER EVER happened to me before. I was actually in a lot of pain and very very scared," she wrote.
MEL B ON SPICE GIRLS' REUNION
Mel B, who is about to join fellow Spice Girls Melanie Chisholm, Emma Bunton, and Geri Halliwell in a reunion tour, Spice World – 2019 Tour, has quipped that she needs a pirate patch.
"My only problem now is I have to find a very cool Scary eye patch. Does anyone - apart from Madonna - know where I can get one ??"
MEL B'S SECOND HEALTH SCARE
This is Mel B's second health scare in six months since she was hospitalized in December 2018 for what was reported as several broken ribs and a severed right hand.
Scary Spice was subjected to a three-hour procedure to repair the damage to her hand and has since recovered fully from her accident.
Hopefully, she will recover from her latest issue just as promptly, and forego her scary eye patch A.S.A.P.
MEL B'S "BRUTALLY HONEST" LIFE
In November 2018 Scary Spice Mel B launched her memoir, "Brutally Honest" in which she reveals the details - no matter how painful - of her personal life.
Mel B wrote frankly about her suicide attempt at the age of 39, and her use of cocaine.
Scary Spice admitted that Eddie Murphy was the love of her life and that his rejection after having proposed to her shattered her.
Mel B shares a daughter, Angel, 12, with Murphy, and has two more daughters from her relationships with actor Jimmy Gulzar, and ex-husband producer and director Stephen Belafonte: Phoenix Chi Gulzar, 20, and Madison Brown Belafonte, 7.
Please fill in your e-mail so we can share with you our top stories!