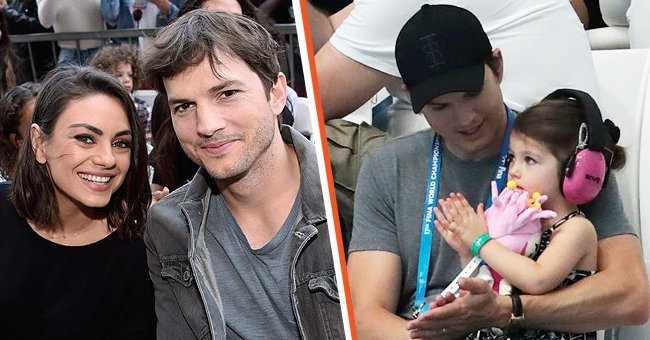 Ashton Kutcher & Mila Kunis | Ashton Kutcher and his daughter | Source: Getty Images
Inside Ashton Kutcher & Mila Kunis' Barn-Style Home Where They Raise Their Kids
Fan-favorite couple Ashton Kutcher and Mila Kunis built their Barn-style home from the ground up. Here is a look at the couple's residence, which makes the world "make sense."
Hollywood couple Ashton Kutcher and his wife Mila Kunis sure know how to make a farmhouse look grand. The pair might own the biggest, most stunning barn in Hollywood's history.
The couple who tied the knot in 2015 reportedly worked for five years to set up their Los Angeles home, built on the hilltop of a six-acre property.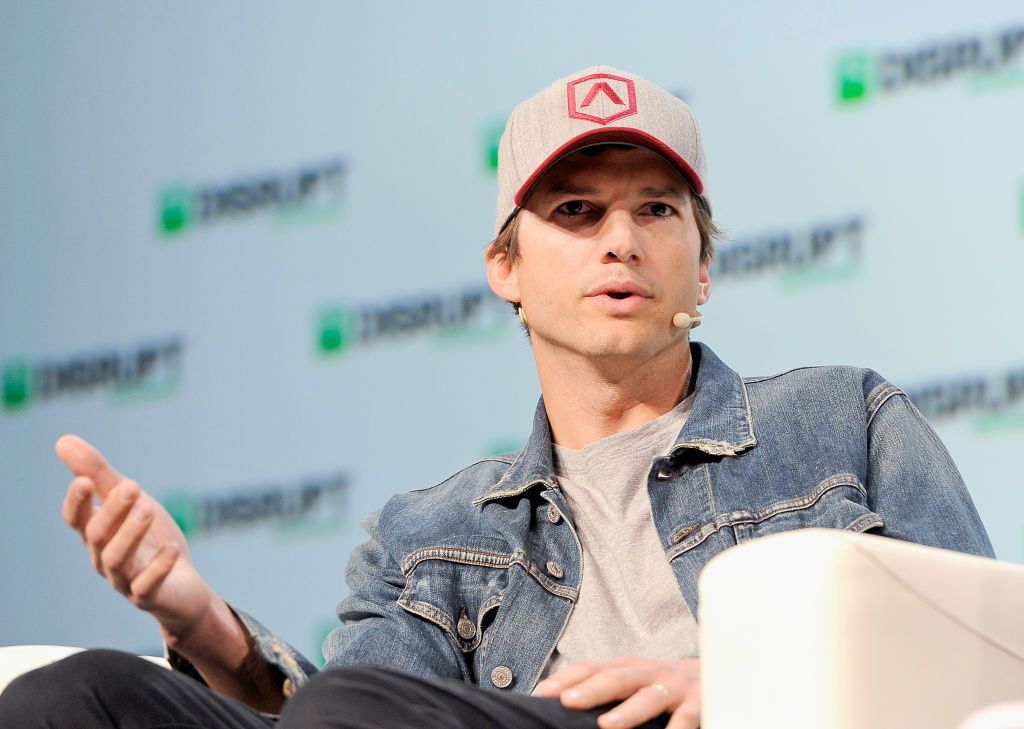 Sound Ventures Founder Ashton Kutcher speaks onstage at Day 1 of TechCrunch Disrupt SF 2018 at Moscone Center on September 5, 2018. | Source: Getty Images
With the help of architect Howard Backen and interior designer Vicky Charles, the couple built the home from the ground up, and here is a look at the property.
KUTCHER AND KUNIS WANTED A HOME
Since moving into the barn-style house, the A-list couple has shared many igniting details about the building. Kunis once revealed that she and her husband wanted a home, not an estate. Speaking on what she and Kutcher had pictured before setting up the building, she said:
"We wanted the house to look like an old barn, something that had been here for decades, that was then converted into a house. But it also had to feel modern and relevant."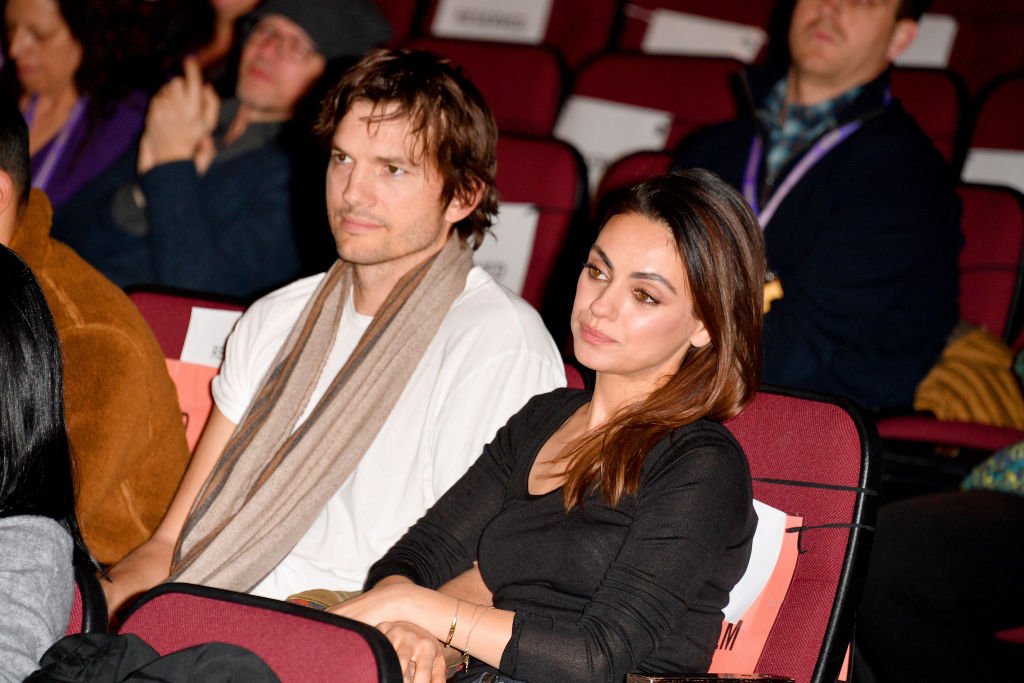 Ashton Kutcher and Mila Kunis attend the 2020 Sundance Film Festival - "Four Good Days" Premiere at Eccles Center Theatre on January 25, 2020. | Source: Getty Images
Before the Los Angeles project began, Kunis and her movie star husband, 44, had individual Pinterest boards to help mark out what they wanted to see in their home. In the end, their tastes turned out almost the same.
They hired architect Backen to construct their perfect farm home after discovering he designed most of the homes they marked out. Meanwhile, the A list stars are thankful for their shared interests, as Kunis once pointed out:
"Building a house from the ground up is no small thing. This was either going to make us or break us."
However, Kunis, 38, and the "No Strings Attached" actor didn't build a home to soothe their interest alone. They wanted to make something fitting for their kids.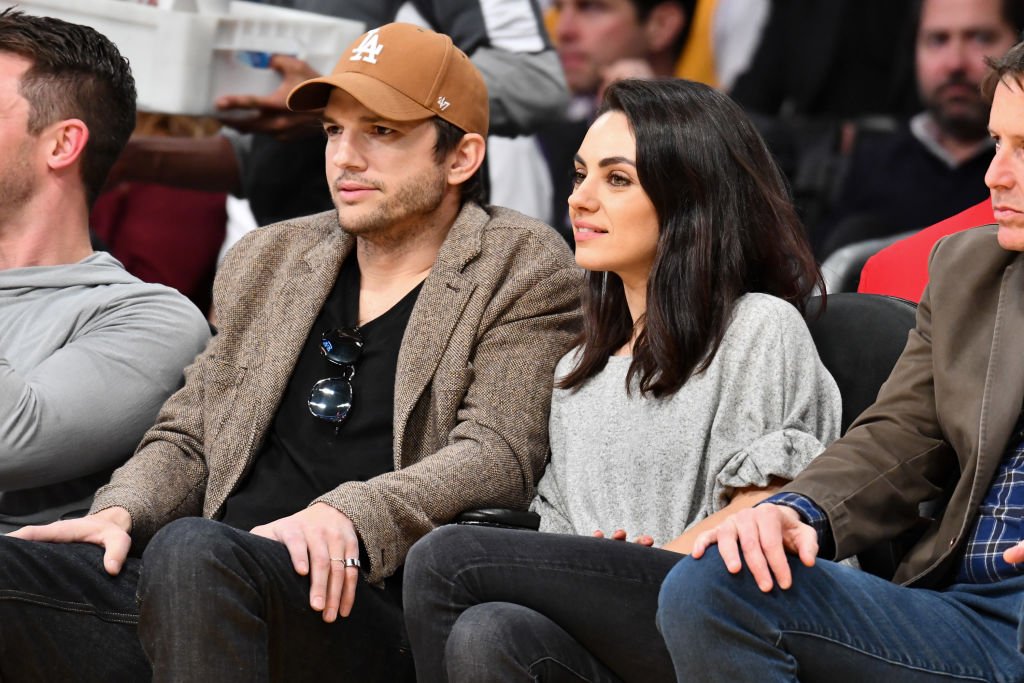 Ashton Kutcher and Mila Kunis attend a basketball game between the Los Angeles Lakers and the Philadelphia 76ers at Staples Center on January 29, 2019. | Source: Getty Images
Kunis was pregnant with the couple's first child when construction began, and despite the luxe accents, the home was designed to be completely family-friendly.
For Kunis and Kutcher, their home was a place of tranquility. Speaking about the Los Angeles building, Kutcher said being in an area that is always in order helps the brain, and when they were home, "the world just makes sense."
KUTCHER AND KUNIS' RELATIONSHIP TIMELINE
Kutcher met the woman who would later become his wife and mother of his two children on the set of "That 70s Show," which aired from 1998 to 2006. The pair starred as onscreen lovers Jackie and Michael.
While playing Jackie and Michael, the two shared a kiss, and Kutcher later revealed in an interview that it was Kunis's first time kissing a man. When Kutcher left the show, he remained in touch with Kunis, who admitted she had a crush on the actor during a 2001 interview.
Speaking on her and the actor's relationships in 2016, the actress said they checked up on each other constantly, but that was all it was. Kutcher later married fellow movie star Demi Moore, and Kunis dated her ex-boyfriend, Macaulay Culkin, at the time.
However, Kutcher and Kunis became single in the same year. Kutcher announced the news of his failed marriage on social media, and Kunis called things off with her boyfriend.
Although Kunis and Kutcher appear to have one of the most beautiful romances, the couple's relationship faced some controversies following the release of his ex-wife, Demi Moore's memoir "Inside Out."
When Moore and Kutcher called things off following a six-year nuptial, Moore was said to be devastated, and Kutcher was terrified she would write about their marital issues in her memoir.
According to a source, the "Job" actor's ex-wife started her book project while they were together, and it was meant to focus on her tumultuous childhood and its effect on her career.
But with her divorce, which led to a frenzy of publicity and Kutcher's alleged cheating, there were some changes.
Kutcher and his "Black Swan" star bride Kunis have sure had some difficult moments in their beautiful romance.
HOW MOORE'S MEMOIR AFFECTED THE A-LIST COUPLE
According to Moore's memoir, she and Kutcher had a tumultuous-year marriage. In "Inside Out," the actress writes about having two threesomes with Kutcher that left her feeling ashamed.
She revealed Kutcher had a fantasy to have a threesome, and she only respected his feelings because she "put him first." Accounting to "Inside Out," Moore didn't kick against having a third party in their bed because she wanted to show Kutcher "how great and fun" she could be.
But the actress described the experience as a mistake. Moore's memoir also revealed other troubling details like her alcohol problems and miscarriage at 42.
Moore's revelation raised many controversies, and fans couldn't help but wonder how "Inside Out" affected Kutcher and his wife. However, in an interview, the "Ghost" actress said she had no intention of making anyone uncomfortable.
While many may think Moore's revelation would affect Kutcher's marriage, a source said his wife Kunis was unbothered by the new information coming to light.
On the contrary, the source said Kunis was "very supportive, and understanding," and the reports were from a completely different time in Kutcher's life.
LIFE IN A BARN-TEAMED HOME
Kutcher and his "Black Swan" star bride Kunis have sure had some difficult moments in their beautiful romance. It could have been why building a home as friendly and welcoming as their Los Angeles Barn-style house was important to the couple.
The structure boasts crisply tailored tables and plush with super-comfortable seating. Interior designer Charles of Charles & Co. also created the striking house image. Charles added that there are also elements of their old residence in the new house's refined architecture.
Speaking on the house during a virtual interview on "Live With Kelly and Ryan'" Kunis talked about her old chandelier hanging in the center of the room where she sat in the Youtube clip.
According to Kunis, she didn't like the chandelier in her former home, but she and Kutcher made the art piece less obnoxious by designing their new home around it.
Kunis and Kutcher sure have a beautiful home, and a couple of images uploaded on social media show a few glimpses of the house.
Please fill in your e-mail so we can share with you our top stories!